Take 5 With Dreaming Soda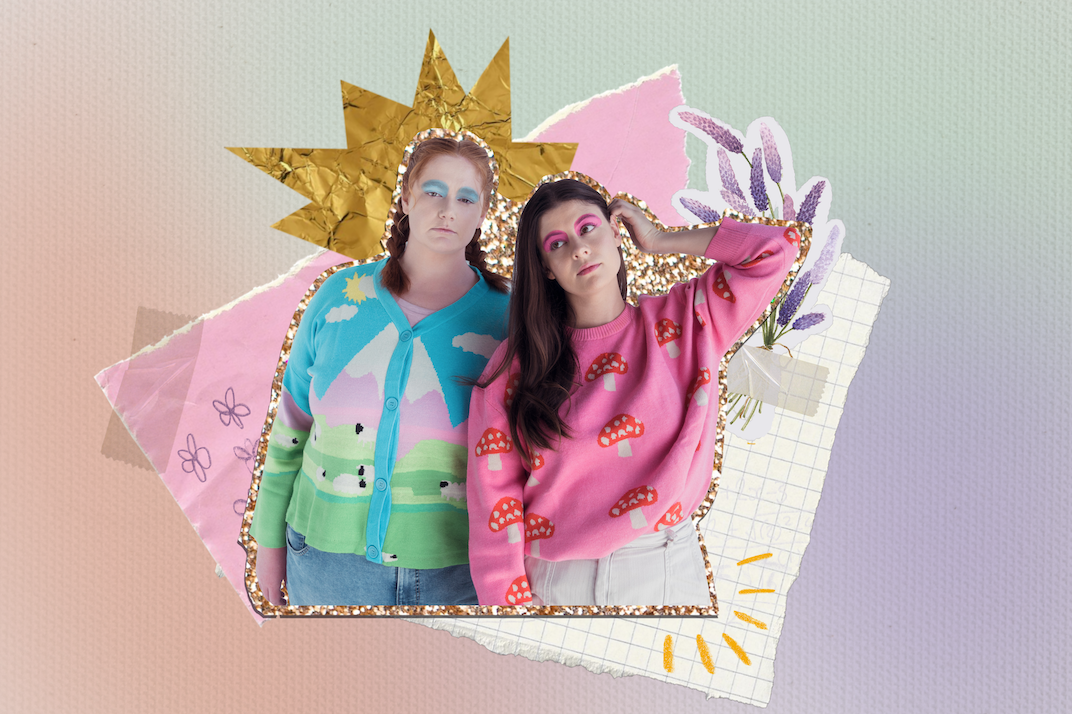 Melbourne indie-pop duo, Dreaming Soda recently unveiled their sugary debut single, Caramel. It's taken from their forthcoming debut EP and 'comic book' project, Just Before The Internet which is set for release on July 27.
Caramel is a cute and bubbly debut, pushing the boundaries of fun video game style pop, it's catchy and addictive. To get to know the duo a little better, we threw Ella and Renee the aux cord to find out who their favourite artists are of the minute. 
Superorganism
Right off the bat, the insanely creative and genuinely unique soundscape that this collective have defined is honestly a major inspiration for not only our music, but for our worldview! Why not see the universe through a feel-good, quirky, not-taking-itself-too-seriously lens? The balance they are somehow able to achieve amidst the chaos is a massive inspiration for our similar whacky vibe, and also insinuates a dedicated freedom to being different and original which is a tonic everyone should constantly be drinking. We love everything they do, what a powerful and revolutionary group, and Something For Your M.I.N.D changed us when we first heard it
St Vincent
St. Vincent is one of those artist's who's reinvention of themselves is consistently a level up from their previous persona. From 'Marry Me' to 'Daddy's Home', the absolute wealth of songwriting genius is never ending. 'Masseduction' (and its brilliant sister album, 'Masseducation') is an album so packed with amazing songwriting and production choices, that you almost have to wonder if there is still room in the world to create new things. Not to mention how inspiring it is to see such a baddass lady absolutely dominate on the guitar
I Know Leopard
We're convinced every song from this Sydney group is an instant classic that is destined to be stuck in our heads for eternity. We can't tell you how many times we have listened to Heather, and how much we have salivated over that fucking mindblowingly tactile groove that fuses with your bones when you hear it. This is a band that deserves global success, how lucky are we to have them on our doorstep!!
G Flip
We would like to be standing in the front row of a G Flip concert hooked up to the kick drum like its a defribulator please. To have the drums as such a centerpiece of their funky pop writing is such a testament to G Flip's mastery over rhythm. Everything they do is packing with groove and personality, and the unapologetic queerness of their image is so refreshing to see in bold pop music
Thundercat
Thundercat is literally a genius. We are absolutely in love with his whole vibe, this is the kind of famous nerd we are dying to play Mario Kart with. Very much obsessed with his commitment to Drago Ball Z and Pokemon, very much up our ally. Bass playing is unparalleled, mind boggling.
Dreaming Soda's debut single, Caramel is available now, everywhere.
LAUNCH SHOW
TUES AUG 9, THE LEADBEATER HOTEL, 18+
Tickets TBA