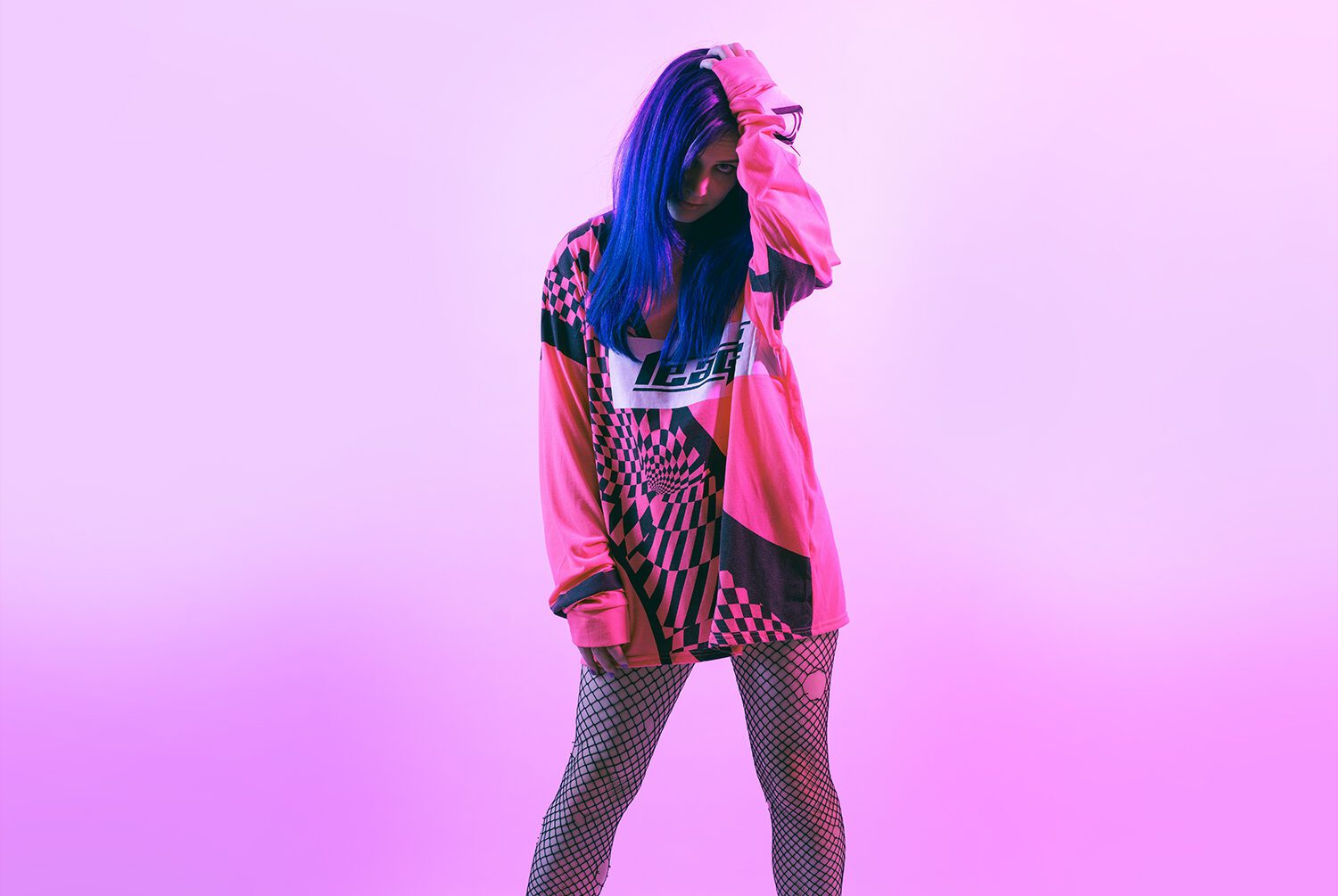 Naarm/Melbourne-based Rapper, Producer and multidisciplinary artist Fresh Violet recently released her infectious new single and music video called 'Blade Runner' which we had the joy of premiering.
Today Fresh Violet shares with us her five favourite artists of the minute and why!
K.Flay – is one my biggest idols. A self-produced, DIY, genre-mixing, hot mess of vulnerability and noise? Yes, please. She's just released a new album and I have been RINSING it. I love hearing her story and and wild mix of hip hop, punk rock and electronic noise.
This is the opener from her new album 'MONO':
Yeo – Yeo is a Melbourne based artist and buddy of mine. He's just put out a beautiful album called 'TIRED' that blends so many genres and moods so beautifully and he is just freakishly talented and great. This album is sometimes soulful, sometimes jaded. Perfect soundtrack for stalking your ex on socials and drinking wine alone. Big mood.
OLD M8
TT The Artist – just makes me feel good everytime. She is my go to for sassy, hyped up, self confident vibes. Listen to this with your morning coffee and you are guaranteed to have a good day.
BVT – is an incredible Sydney based Hip Hop/R&B artist. They are a rapper, singer-songwriter, beatboxer, actor, producer/generally multi-talented person. I saw her perform at Sydney World Pride earlier this year and was absolutely mesmerised. Extremely powerful performer and important figure in our community that deserves way more love.
They explain it best in their bio: "As a Queer Person of Colour, BVT's mission is to bridge the gap between the LGBTQI+ community and mainstream hip hop, whilst decolonising and reclaiming space, and bearing the culture as a future ancestor."
Check out their track: LOSE IT
Niine – Is an angel sent to earth. She has the most amazing voice, she's a multi-instrumentalist and absolutely brilliant song writer. I can't remember where I first saw her perform but I was instantly obsessed, started going to all her gigs and timidly introduced myself at some point. Despite being very starstruck by her, I've somehow managed to befriend her and she features on the final track of my new album 'Life of Vi' coming out October 6 and is supporting me at my album launch at The Bergy Bandroom October 8.
Check out Call Me Your Boo
Fresh Violet's recent single, Blade Runner is available now, everywhere.