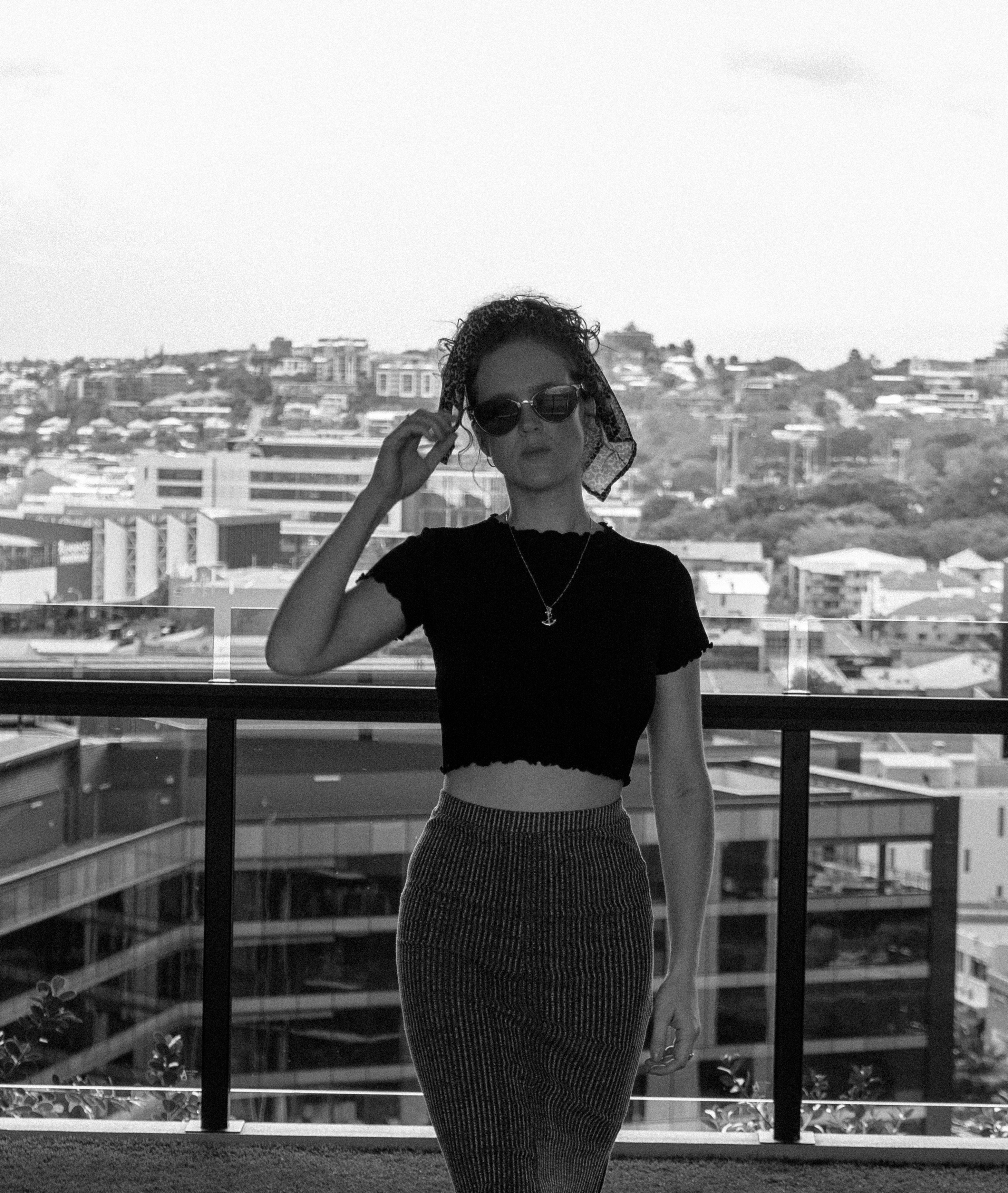 Brisbane's newcomer Halle Dot has been making waves this past few months which saw the release of her debut single Love Sync which has racked up over 50k streams, quite impressive for a DIY first timer! Halle Dot has also been busy in the live scene with some impressive supports including Ella Fence, Dvna and DOOLIE. We took a quick 5 with Miss Dot to find out what's on her playlists!
Chance the rapper – Hot Shower
His off grid writing techniques, tone & flow are out of this world. I love how much character is in his music, it's super fun & contagious. My go-to when I need a pick me up, or when I need to 'think outside the box' a little.
Kiana Lede – Ex
I've been following her for a while now & her hard work show her results today, it's so inspiring. Her stage presence is on another level, and those hooky melodies have you singing along to them on first listen. Obviously I can't not mention her incredible voice, she is undeniably special.
6lack – Pretty Little Fears
Another one of my favourite lyricists. I remember when I first heard one of his songs his tone complete captivated me. His music is so chill you can't help but completely wind down, and I love the way he writes, its so raw. He has a way of making you hang on to every word he says.
Milan Ring – Step Back
I saw Milan at BigSound & honestly her presence lured me in straight way. Her music always sounds ultra smooth, and that voice and delivery – god damn. I am such a gals gal and to see a woman who does everything herself absolutely killing it get's me all up in my feels, I'm all about it. She's a singer, producer, guitarist, songwriter, mix & mastering engineer & rapper. Like, sorry – what? I'm so excited to watch her grow bigger and bigger.