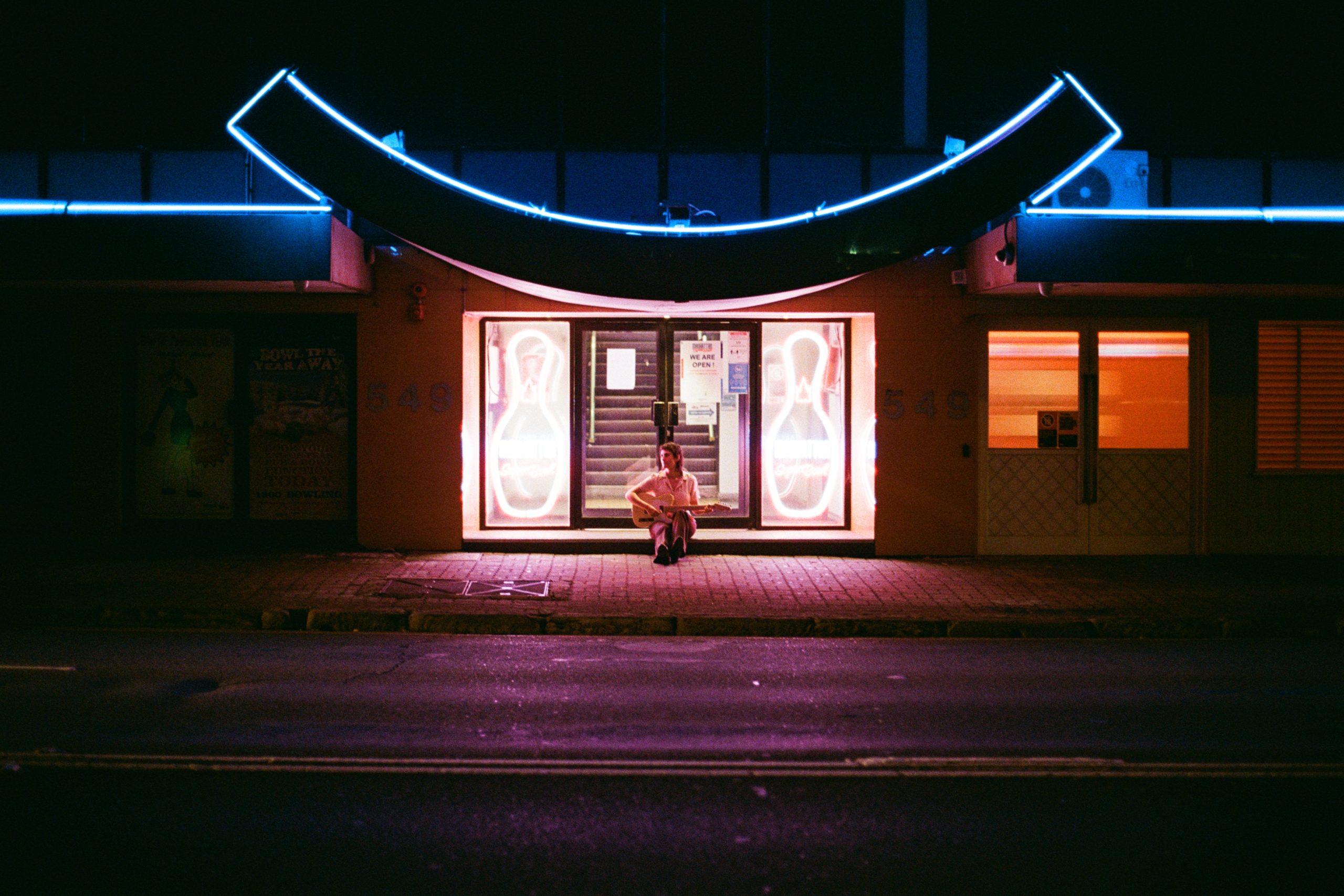 Sydney based indie-folk artist, Hedy Blaazer recently unveiedl her brand new single and video, Fluorescent. To get to know Hedy she's shared with us five of her favourite tunes of the minute!
Rita B – Travel Companion 
The simplicity of this one really allows the lyrics to speak. Rita B manages to articulate loneliness in such a beautiful, cinematic way and even though the song is sad, there is a defiant hope that shines through. The vocal harmonies are really lush and the arrangement of the strings gets me every time. I especially love the interaction between the violin and the electric guitar. Rita B is a staple of the alt-folk scene in Sydney and is a must see live! 
Jim Dusty- Fast Lane, Slow Death 
Canberra's number one party starter Jim Dusty really hits the nail on the head with his new single. A perfect combination of humour and existential dread, this one will have you dancing your way through the apocalyptic year that we've just had. Ashleigh Hazel's production on this is also something special, I love how if you listen closely you can hear samples that reference the lyrics (church bells, neon lights ect). It's clever writing, and while lyrics like "driving my body like it's stolen" will hit you the first time, I recommend a few listens to uncover some more lyrical gems. 
I've been a massive fan of Kat Edwards since she released her first EP "Sunk". She has a captivating voice that has such depth and complexity. Safety is her latest single and the arrangement of this one really allows her voice to shine. I love how the chorus creeps up on you, and washes over you like a wave that you didn't see coming. The music video for this one is also stunning, I definitely recommend checking it out! 
Kacy & Clayton & Marlon Williams- Last Burning Ember 
It's hard to pick just one song from the Plastic Bouquet album as I listened to it on repeat during lockdown after a recommendation from my bandmate. There is something about this album that makes it fit really nicely into a variety of different moods. I love this track particularly because of that amazing country guitar and the vocal harmonies. There's something very familiar about it and yet it still feels fresh. 
The Burley Griffin – Being Alive 
I'm usually let down by recordings of songs that I've been singing along to in pubs for years. Recordings often struggle to capture that same energy, but this is the exception! It's a great composition and the arrangement of the studio version gives it a spicy ethereal energy that I can't get enough of (special mention to the backing vocals and guitar solo). It's hard not be immediately drawn in by a lyric like "being alive is harder than I realised".