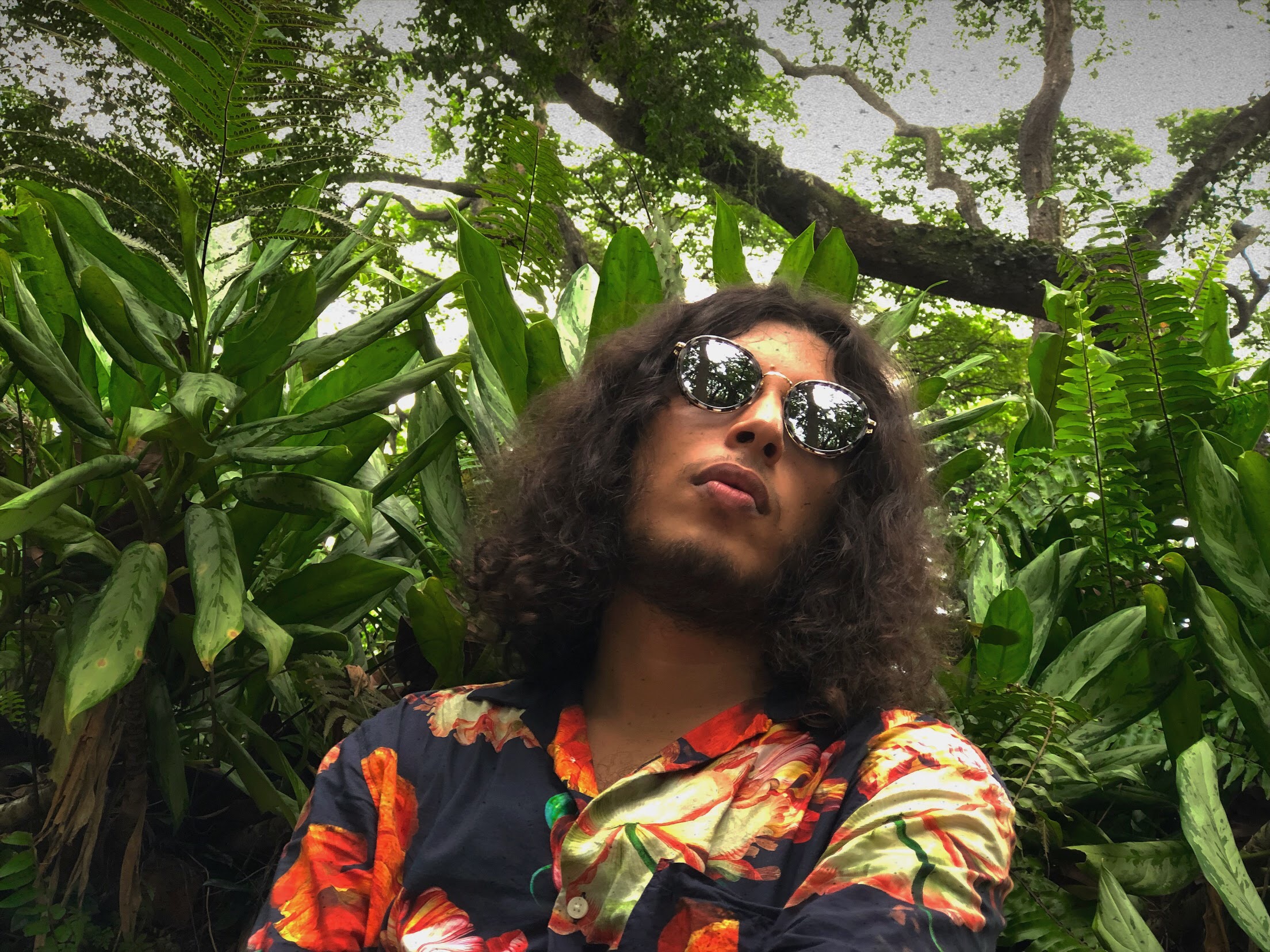 Melbourne-based Singapore-native Houg has recently revealed his innovative debut EP 'The Oscillation Scene' – written and produced by the artist himself. We handed it over the him to fill us in on his favourite albums of all time.
"For me, an album experience is always best when the mood it inspires is distinct and consistent from start to end. All of the albums below personally inspire a sense of emotion that is vivid, powerful and usually inspiring as a musician as I too would love to make an album that captures a theme and mood with that level of consistency." – Houg
"Con Todo EL Mundo" by Khruangbin
Khruangbin never fails to hit the right spots for me. The band's strong essence for Southeast Asian tones and melodies (amongst its other inspirations) always strike a chord for me, as it always reminds me of home (Singapore, which has various cultures that have similar sounds in its respective traditional music). Add that to the fact that they're always writing really chill-esque music, and you've got a perfect recipe in the form of an album that never fails to incite a form of peaceful nostalgia, regardless of the situation. A chance to provide an impact of a similar degree to a listener is a big ambition of mine and to me, the most important thing behind being able to achieve that as a musician is ensuring that no song in an album detracts the listener from the connection in which it tries to build from its start. x
"Boo Boo" by Toro Y Moi
First and foremost, Toro Y Moi is one heck of a talented individual. I personally feel that he grasps the ability to keep the themes, sounds and the style of each album to be so consistent within itself. The fact that he's able to put on the shoes of different genres with each album yet not showing a hint of compromise in its production quality always amazes me. Whether he's doing trappy hip-hop on one and psychedelic rock on another, it's just insane to hear that level of character in each of his attempts. I think that's really inspiring because the quality of each of his outings proves that he isn't someone who doesn't know what he wants, but rather, someone who's truly a fan of a wide base of musical genres and possesses the talent to have his own spin on it. Which brings me to why I genuinely love "Boo Boo" because of the genre of choice, 80s'-esque synthpop/ballads. The fact that he's able to bring back the more niche sounds of the 80s like wet, chorus basslines on "inside my head" to the stabby DX7 electric piano hits on "Embarcadero" as though it's a Whitney Houston ballad, this album shows that Toro Y Moi knows how to make an album a distinct experience that's also able to pay huge homages to the source of its inspiration.
"Work" By Holy Ghost!
This recently-released album by New York-based Synthpop duo is one that I can't stop listening to at the moment. Typically more synthpop-leaning, this 3rd release by the band is one that I personally find the most unique and consistent in vibe. The fact that they've partnered with a local label, known for releasing disco hits in the 70s' and making a more disco-leaning album while still keeping the strong synth elements of theirs proved a perfect recipe for a vibe that I can't get enough of. As with what I would assume the band intentions to be, the songs invoke a sense of nostalgia while at the same time, inform new listeners to styles of eras past with a contemporary approach to it. The vibe is so strong and vivid from start to end that I just want to keep dancing to myself.
"West Ryder Pauper Lunatic Asylum" By Kasabian
Definitely far from being recent, this album is what epitomises Kasabian best to me. Call it Clint Eastwood meets King Arthur told through the words of a rapping stoner, this album sounds like a recipe for chaos but instead, it just falls into place so fittingly. Call it hip-hop, psychedelic rock, electro or even folk. Whatever it is, it holds itself together really well from start to end. I personally feel that it's probably a product of the combination of the lazily-sung harmonies from Serg alongside the "rappy" hooks sung by Tom on each song, as well as constantly existing in the aforementioned "Cowboy-medieval" (middle eastern at times) vibe instrumentally that makes the album sounds like it exists in a world that doesn't dissolve throughout the listening experience. Because of that, this album will always be an enjoyable one for me.
"Mezzanine" By Massive Attack
This album is a special one to me. It was probably the album that inspired me to try my hand at Trip-hop as a musician. Whether it's the dark-sounding synths or samples, or even the monotonous rapping on most of its songs, I can't shake the vibe that I'm all by myself in an after-dark lounge, made completely out of wool. I can't even rationalise why I think of that particular image but the sheer fact that every song on the album gives me that same vivid visual identity has always intrigued me. So much so that I want to achieve a sound that can provide me (as well as other listeners) with a similarly strong visual identity. That to me seems really special and intriguing.