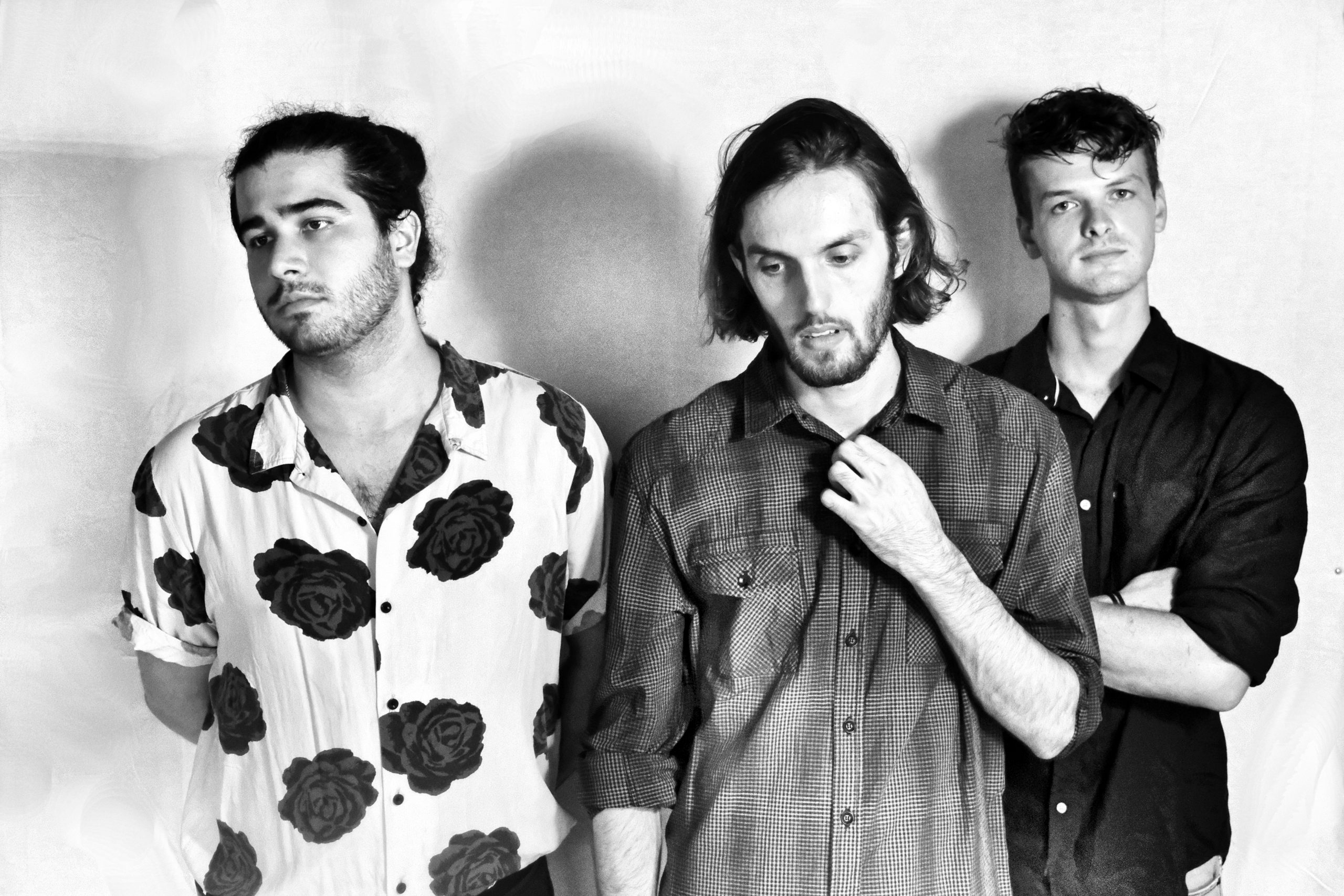 Already known for generating some powerful and emotive blends of alt-rock and fresh indie sounds, Sydney's Inklines recently made their return with a new single, Blossom – a track that kicks things up an extra notch as their first release for 2021. We threw the aux cord over the band to find out what their 5 most defining albums of all time were as a band. There are some absolute winners in there!
Muse – Absolution (Tom)
It's always been a tough call to pick the most influential album from my childhood, trying to remember what songs I'd keep on repeat, and what cd's would stay in the player for weeks on end. But I'd have to say that Absolution takes the crown for my favourite album as an adolescent.
It's the combination of classics like 'Time is Running Out' and 'Stockholm Syndrome', interweaved with slow burners 'Falling Away With You' and 'Blackout' that kept me on my toes. The overall blend of chaos and order between each track left an imprint on my perception of what these songs can represent, and ultimately shaped how I appreciate music as a whole.
Silverchair – Diorama (Will)
To me, this album is one of the best ever made. I was seven years old when it came out and it was the first album that I heard with such a wide mix of styles, in one body of work. Opening with a show stopping theatrical masterpiece, moving through some classic Silverchair styles and finishing with some piano & strings, it just has everything you need. A one stop shop of albums. It continues to have a massive impact on my songwriting and is one of the few albums that I can always go back to, no matter what phases of life or musical taste I'm moving through.

Red Hot Chilli Peppers – Blood Sugar Sex Magic (Dan)
The first time I heard this album it lit me up, I was with a close mate and we couldn't believe what we were listening to. From the driving bass tones which covered the whole bottom end of the sound as well as cutting through with funky melodies as heard in "Mellowship Slinky in B major", which complemented the creamy cleans of John Frusciante's guitars – the drums keeping tight, unmistakable grooves. Finally, the cherry on top; Anthony Kiedis' vocals energetically mixing in with the band perfectly. This really set a high standard for instrumentation. melodies and overall mix. Even after all this time it still lights me up with personal favorite tracks "If You Have to Ask" and "Under the Bridge", I can't fault it.

The Neighbourhood – Chip Chrome and the Monotones
This one definitely grabbed our attention from the get-go, and became a collective favourite because of the quality and uniqueness of each track. The slow beginnings of Chip Chrome quickly escalate into an upbeat rollercoaster of tracks that offer a new sound as the album rolls on. While we all loved this album from top to bottom, we each began to move on to new things, either new music or classics. However, it's the release of the deluxe album, and the addition of 4 new tracks, that sparked a new life into the album, and reignited our love for Chip Chrome.
White Reaper – You Deserve Love
A collective favourite, this album has been a stand out from the first listen. We were all hooked straight away, it just has so much energy and this insanely clean, but massive production. It's almost overproduced in a way, overdone like a top 40 pop album, but it still just has this raw energy that isn't like any other album we can name. To see a hardworking band which has been doing the yards for years, finally get a big payoff with a major label album really adds to the value of listening to this one.
Inklines brand new single, Blossom is available now, everywhere.