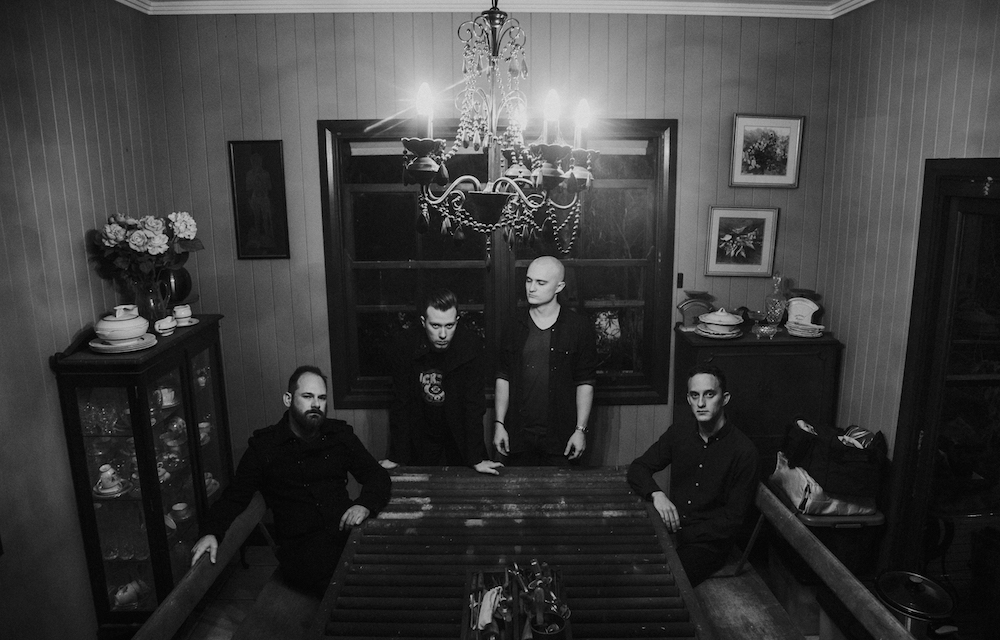 Come and dive into the ambient, hazy realms of Brisbane alt-prog rockers Inovo with the group recently releasing a brand new single Swim Alone and to celebrate the release we threw them the aux cord to share with us their 5 favourite artists of all time and why.
.
(Declan) Thrice – Thrice have always been such a huge influence on me, especially Dustin Kensrue's vocal and songwriting abilities. Their album 'The Alchemy Index' is what really got me into them, especially with the themes of the four elements influencing the style of each track, but I enjoy all their albums in different ways. They've grown so much since they started and continue to impress me.
(Declan) The Black Keys – This band is the reason I love the blues, especially Mississippi Delta-style blues like Junior Kimbrough, Robert Johnson and T-Model Ford. The first time I heard them I was hooked. Their earlier albums have such an intensely raw and natural feel to them, and as they grew in popularity they shifted in style here and there, but the music was always solid. Favorite album has to be 'The Big Come Up' – every track is a BANGER.
(Karl) Dir En Grey – This was the first band I ever had tattooed on me. I also got into them at the same time I was coming to terms with my sexuality and starting to come out to people so they're tied to an important time for me. DEG tick so many boxes for me when it comes to bands/artists. For starters, they're unapologetically macabre and weird, sometimes to an intentionally unsettling degree. They're the rare band that's gotten heavier and more experimental as their career has continued. They're true artists who actually push themselves to do something different whereas most heavy bands are content to churn out the same album over and over again. And, you can't not mention vocalist Kyo, who is one of the best out there. My favorite album would have to be 'Arche'. It's a great cross-section of who they are and a consistently great album to boot.
(Karl) Joy Division/New Order – In my mind, both of these bands are too intrinsically linked to be counted separately. They have been so influential for me not only in terms of my approach to bass (Peter Hook is a legend, after all) but also in terms of song-writing and capturing the right atmosphere. Both acts have been such influential figures in the genres of post-punk, indie, and electronica but so few capture the same magic that they have. Hard to pick a favorite album so I'm gonna say I love the entire discography up until the early '00s.
(Rhys) – The Mars Volta – I remember on first listening it was way too intense for me but my sister and a few friends into them so I stuck with it. The cacophonic synthesis of sounds, latin influence, & organised noise can be both so abrasive and uncertain, yet somehow always groovy. Their unusual sound & rhythms encouraged me to experiment with different effects & not worry too much about what is musically 'right' but instead gravitate to what helps express the emotional intention. How they employ their dynamics to build sections or bring about degrees of discomfort is remarkable & parallels our experiences through life.