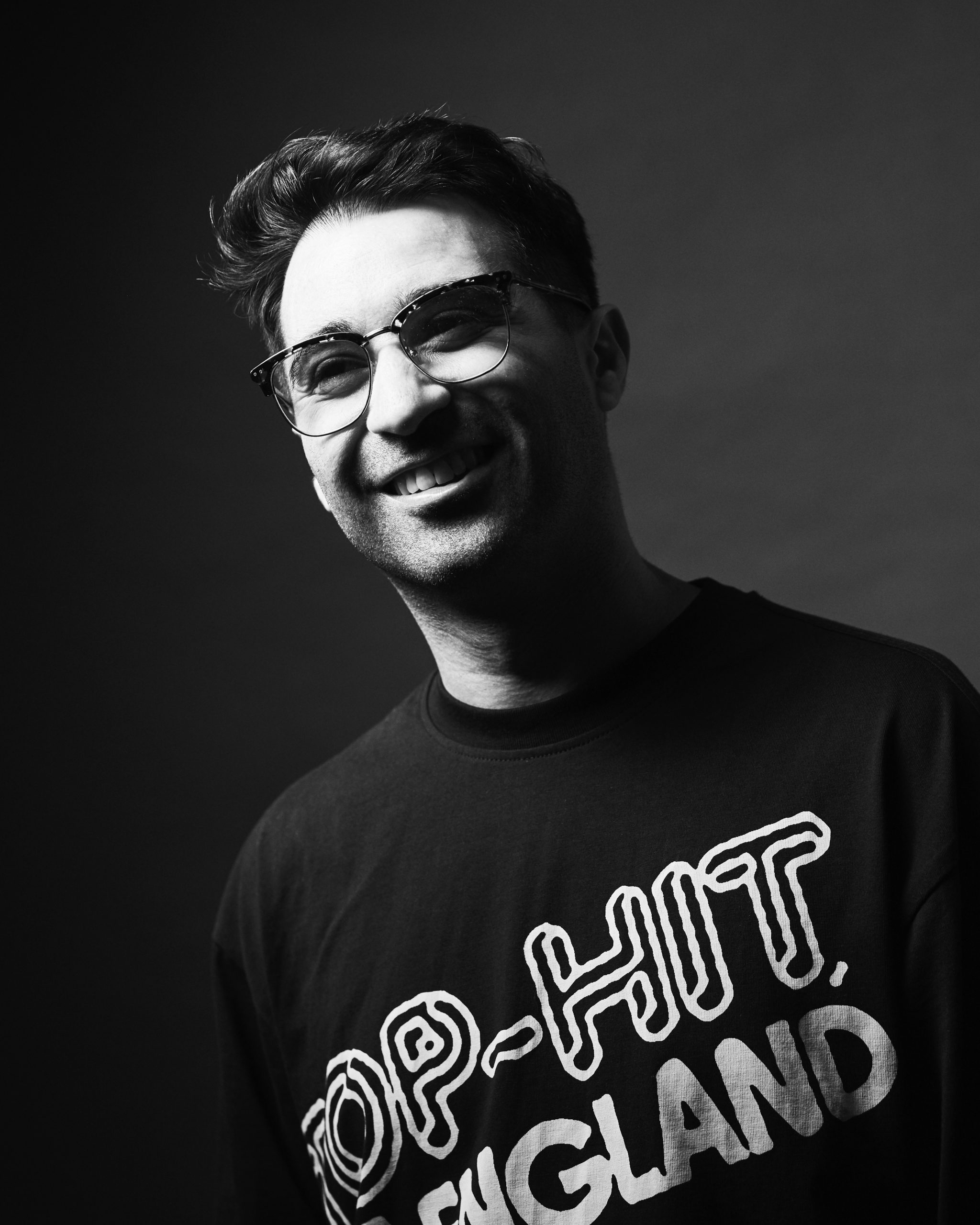 The moniker of Sydney DJ and producer Adam Stivala, Jerk Boy has been a tastemaker within the club scene over the last five years, releasing originals across a slew of renowned dance labels including Refuge Recordings, Medium Rare Recordings, and Clipp.Art. With his originals featured on BBC 1, Glitterbox Radio, DJ Mag and triple j, Jerk Boy continues to shine through release after release. Recently, he returned with a brand-new track featuring legendary Sydney vocalist Micci (Michaela Baranov) to bring you 'Simple Life', a disco-infused track intended to shine some light through tough times. To get to know Jerk Boy a little more we thought we'd throw him the aux chord to suss out his favourite tunes for sipping on cocktails!
"Only 5… I could give you 50 songs! Just to confirm I don't have a drinking problem haha. These are my favourites for sipping boozy bevvies in the sun" – Jerk Boy
Khruangbin – Evan Finds the Third Room
Evan Finds the Third Room has a very cool psych rock groove, this takes me back to when I was traveling through South East Asia, specifically one trip I did from Thailand to Cambodia and then on to Vietnam. Before I left for the trip I loaded my iPod (YES iPod –  it was a while ago…) with all this old psych rock, funk, soul, Dub and Reggae. I had a 5 hour boat ride down the Mekong river and the motor from the boat was so loud! I sat at the front of the boat turned the volume to full and just chilled with the breeze in my face to the sound of bassline grooves like The Clash – Magnificent Dance, Dinosaur L – #5 Go Bang and more. All I could think about on this boat ride was going in on a lot of Mojitos when I finally made it to Nha Trang.  Every time I play 'Evan Finds the Third Room' I think about Nha Trang and order a Mojito!
Quantic & Nickodemus – Mi Swing Es Tropical Feat Tempo & The Candela Allstars
Tommy's Margaritas Margaritas Margaritas ! Mi Swing Es Tropical was on heavy rotation on my last trip to Mexico! My partner had a work trip and as you do, you hitch along for the ride. I made the best playlist of beach vibe margarita drinking tunes, everything from old classic Brazilian Boogie and disco tracks to traditional cumbias, Cha Chas and mariachi heaters. I landed in Puerto Vallarta to meet my partner, we stayed a few days then made our way north to Sayulita for a week. I laid on the beach, enjoyed amazing food, met great people and put away a lot of limes and Mezcal!
P'Cock – Telephone Song
As soon as the sun sets and I'm looking for a deeper wind down, this song is it. Telephone song is always a mood setter for me, I'll order a Negroni and let the bassline of this track do its thing. The lyrics are pretty straight to the point
Thunder Cat – Them Changes
This has a mean west coast groove, slow and slung, and Thunder Cat is such a mean bass player, he's the new millennial Bootsy Collins. I love everything this guys does! Whenever I play any of his tracks I always feel like a fine whiskey sour.
Her – Wanna Be You
Such an emotive song from the French duo, when I need to pick the vibe up and start to get a dance floor this always works. Her ooze total class and every time I listen to Her I feel the urge to shower in martinis with Tom Ford! I was sad to hear the passing of band member Simon Carpentier, forever will his talent and memory live on. If you've never heard any of their music please go listen!