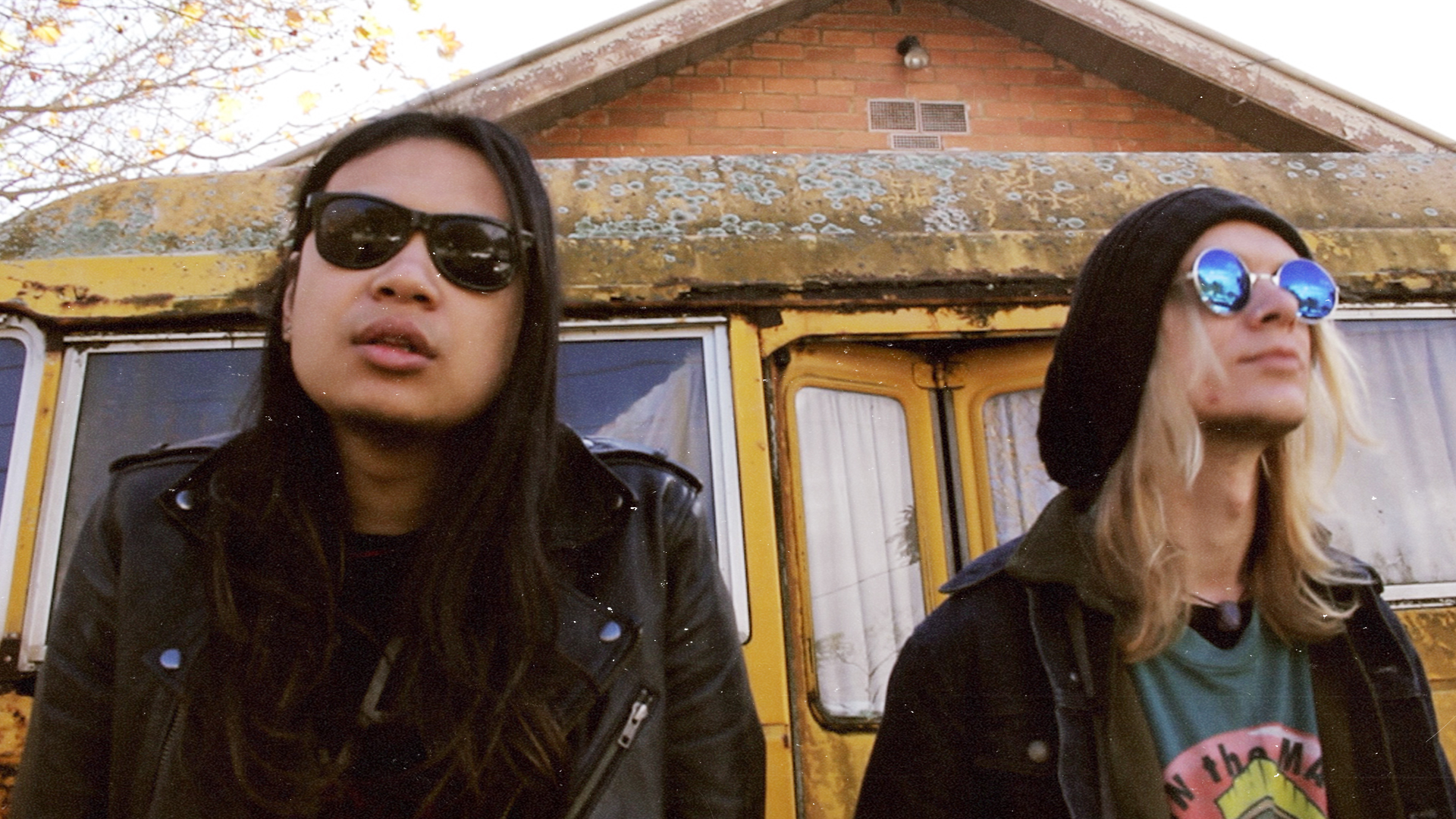 Following on from his critically praised single 'Massive Checks', Melbourne-based DIY post-punk artist KAI CULT has just unveiled his latest idiosyncratic cut 'Cigarette Burns' – produced by the artist himself and mixed by Ashwin Rao from the Singaporean Garage Rock band Knightingale. We handed the aux cord over the Kai Cult to find out who he's listening to at the moment.
Unknown Mortal Orchestra – 'Hunnybee'

Lately I've been searching for tunes that reflect the sun-baked, lazy lifestyle that I'm trying to achieve in dreary Melbourne, especially after being locked down for most of 2020. 'Hunnybee' captures that wanderlust perfectly, bringing back memories of summer holiday road trips with friends, lying on the beach doing nothing much at all, and just vibing with the energy of the city as it comes alive again.
KUČKA – 'Ascension'
I've always been a fan of electronic music, and this track came up as an advertisement on Spotify. The song creates an ethereal, dreamy experience with some excellent sound selection in the synths and drums, and just winds its hook around your ears with some very unique vocals. Also, I discovered that she provided vocal samples for ASAP Rocky's 'Fashion Killa' and also collaborated with Flume on a good number of tracks! Super awesome tune!

TOWNS – 'BORING'
This band came up on my recommended artists and it just made me headbang instantly. It brings back good vibes of listening to Blink 182 and +44 on my Sony Walkman in 2005, but with a modern twist. I like it when bands take 'older' sounds and put their own take on it, especially when it plays to internet culture. The video is so playful and colourful and really displays the band member's personalities, not to mention the amazingly comedic animation work that's intercut with the studio footage!
WALKEN – 'HINDSIGHT'
This track has got a pretty awesome contemplative vibe to it, especially after the rollercoaster year that was 2020, from the twangy guitars, to the little xylophone/synth stabs that complement the guitar leads, and the quirky lo- fi video. It's just such a catchy song that reminisces of bands such as The Pixies that brings back awesome vibes from the 90's!
RAAVE TAPES – 'HABITUAL'
This band's transition to electronic music was nothing but inevitable, in the best kinds of ways. I've been a great fan since I saw them open for the Psychedelic Porn Crumpets at the Northcote Social Club a few years ago – and have been following all their releases since then. It's great to see their bassist Lindsay take front stage vocal duties for this, over a soaring electronic breakbeat. The production in this is reminiscent of acts such as The Prodigy and SOPHIE, and references to Kaytranada just seals the deal. Pretty excited to see how the new material sounds like and takes shape. Also, their music video got added into rotation with RAGE the same week as my previous single 'Massive Checks' did, it was honestly just a great pleasure to share the playlist with an amazingly talented act.
KAI CULT's single, Cigarette Burn's is available now, everywhere.