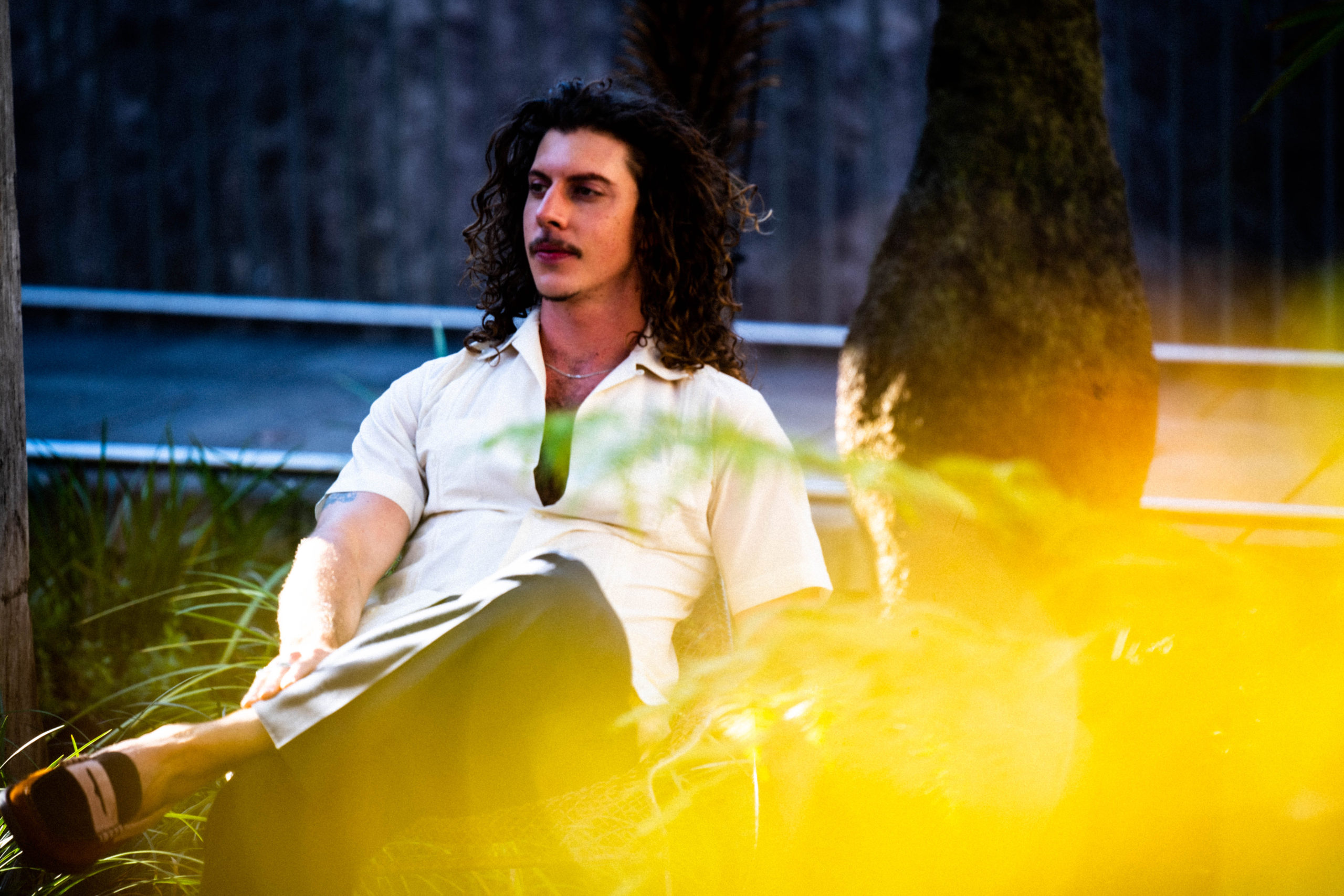 Keli Holiday aka Adam Hyde of Peking Duk fame recently unveiled his brand new single and video, Song Goes On ft. Coyle Girelli. The new single is his third release of 2021 following on from Where You Feel and We Don't' Have to Know.
Song Goes On tells the story of a shining star that burns out in the hunt for fame and glamour in the city of dreams and tinsel. The track came naturally for Adam having written the chords, lyrics and melodies within two hours! It's a dreamy tune that really hits deep with emotion.
The accompanying video is a perfect visualisation for the tune. It sees Holiday floating around as a type of ghost shadow, strumming on guitar and pulling off some delicate dance moves.
"The video is me as a crooner ghost, warning the beautiful leading lady not to fade away in the pursuit of fame in the format of song. I came up with the initial idea and reached out to my good friend Taylor Bonin who shot the 'Where You Feel' video. He finessed my all-over-the- shop idea and made it into something tangible and beautiful. Don't fade away, on such a perfect day… You'll always be my topline, and the song goes on and on. X" – Keli Holiday
As the video highlights some seriously smooth street dancing, we were lucky enough to have Holiday share with us his top 5 favourite dancing videos.
Sad Day – FKA Twigs
I remember watching this short film music video when Twigs premiered it and sitting down in broad daylight with tears in my eyes. Directed by Hiro Murai (director of Childish Gambino "This Is America") comes a stunning short film that captures the heartbreak, resentment, pain, anguish and passionate love involved between two when parting ways. It's not so much straight up dancing but the wu shu and sword dancing in this video to me is a perfect representation of that pain and anger that one feels when their heart is broken. The song, the lyrics, the video are all meant to be together and it's tragically beautiful.
Friends – Francis & The Lights ft Bon Iver –
I love everything about this song and the video. Pure one shot magic (as most of Francis' videos are). Kanye just vibing to the tune then feeling the camera pan over to Francis laying down his wildstyle interpretive dance moves that seem to get better with age to then getting Justin Vernon (Bon Iver) involved in what feels like two grown men doing a tik tok dance together feels more wholesome than anything I can think of right now. Melts my heart and my soul in a beautiful way. Bravo Francis, Bravo.
Lonely Boy – The Black Keys 
This right here goes to show that you don't need a huge budget video to make magic. The black keys shot a whole different big scaled music video for the song in LA then realised they hated it so they decided to go with this incredible footage of the legendary security guard Derrick T. Tuggle (who had one hour to hear the song) vibing to the tune in one take off the fly. Pure magic
Hot N*gga – Bobby Schmurda –
Bobby Schmurda is an icon – love him or hate him the man is a bonafide icon in our generation's culture. The Shmoney  dance is timeless, this tune is timeless and I'd dare say every meme made of the hat throw in to the Shmoney dance shot will live forever too. If you want to learn the dance the man himself tells all here.
Single Ladies (Put A Ring On It)  – Beyonce–
Iconic. Mesmerizing. Sexy, sassy, tough and smart. Queen B is known for doing it best and this is no different. A true ruler.
Keli Holday's enchanting new single, Song Goes On is available now, everywhere.