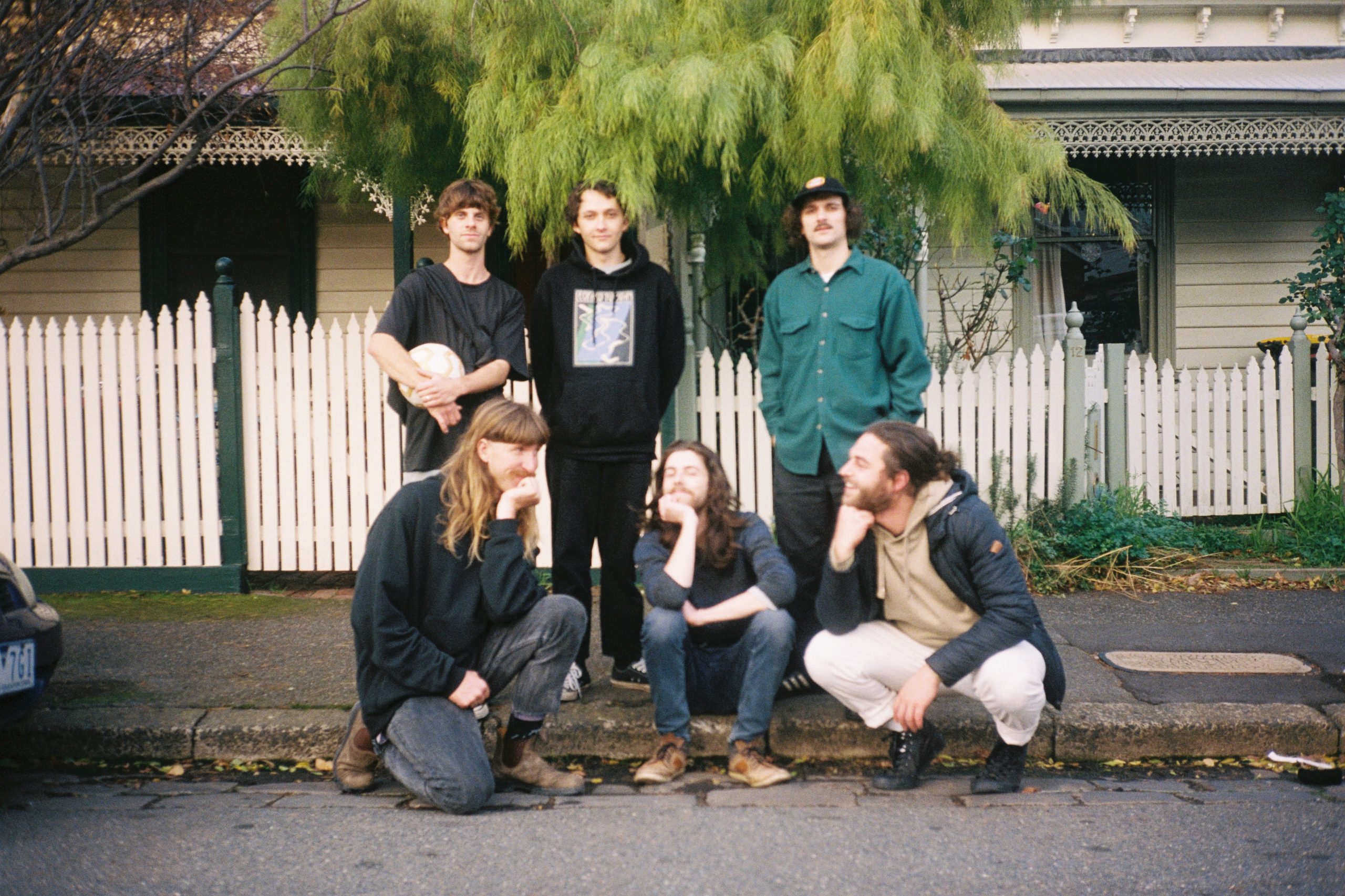 Melbourne-based surf-rock group Majak Door have today returned with their charismatic new single 'Smoke In The Air' – produced by Daniel Caswell (Dune Rats, Bad//Dreems, The Living End) and the band themselves. We threw them the aux cord to find out who they're listening to at the moment.
'Aldechen Manin' – Tinariwen
We have been loving this tune by Tinariwen, the finesse of the abrupt guitar playing, and the bass line complement each other so well; it sends you into a desert trance. I read that these guys are fighting a war for independence in Mali, Africa by day and recording in the studio most nights. Their KEXP sessions are some of our favourite live recordings.
'Not' – Big Thief
Love the angst in Adrianne's voice during this track. You can spend many a minute listening to this and reflecting on life and getting angry about a good cause, all while you're catching the tram home from work. They toured Australia a few years ago and my friend who had just broken his foot/lost his job messaged them with a bit of a sob story and asked if he could get into the show for free, to which they accepted and took him backstage to meet everyone and hang out.
'Born Stoned' – Possible Humans
These guys popped out of nowhere in the Melbourne scene and released one of my personal favourite albums in 2019. I went to see them play live at nighthawks a while back. They jammed the end part of this song for like 25 minutes while the lead singer was standing in the crowd with his back turned to the audience, paralytically drunk. They gave off a huge dad rock vibe.
'Gilded Pleasures' – The Growlers
This album was a huge inspiration on our latest single 'L'acqua Salata'. The guitars and vocals are distinct and interesting. Every time I listen to this album on headphones, I hear new guitar riffs throughout. It makes me incredibly nostalgic to travelling through Vietnam on motorbikes and drinking rice wine for some reason.
'Digital Mountain' – Nice Biscuit
This is a great dose of Australian Psych, there's a bit of Gizz and a bit of Rowland S Howard sprinkled throughout. The vocals are perfectly haunting and ecstatic. Love the kraut rock style drumming too.
Smoke In The Air is available now, everywhere.