Take 5 With Marble Mammoth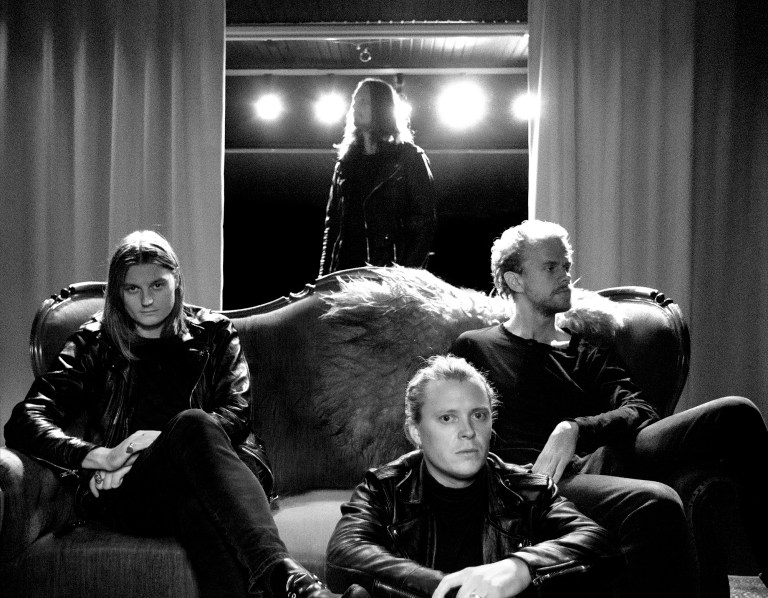 Swedish psych-rockers Marble Mammoth recently returned with their latest track 'Have the Sun Lick Your Mind'. The catchy tune is a slight departure from their usual sound, showing a more melodic pop-rock side to their craft. Singer/guitarist Tobias Bergholm said of the track: "'Have the Sun Lick Your Mind' is a song about healing, about starting over and about feeling hope for the future, even though it might look dark at the moment."
To celebrate the release of this single, we had a chat with the band to find out what they've been vibing with lately!
 History Of Man – Amanaz
This gem from the Zambian 70s is always worth revisiting. We love the guitar riff and the vocals, but it's the 4/4 claves that make this song truly great! Don't know much about the band but we can really recommend the entire album Africa, on which this song can be found.
Foimal – Boogarins
Fell in love with this Brazilian quartet when they released their second album Manual. This song Foimal is from the follow-up album Lá Vem a Morte, and it's the perfect song to walk home drunk to after a night out. We love the soundscape on this one.
La ritournell (Mr Dan's Magic Wand Mix) – Sébastien Tellier
Just discovered this remix which made us revisit this song. The remix turns the song into a more straightforward pop song, which is maybe the opposite of how it usually is. But it really brings out the beautifully naive vocals. And the arrangement of the string section is just amazing!
Tomorrow's Dust – Tame Impala
On this track Kevin Parker does what he does best – the song feels like something from the 70s, yet it doesn't sound like anything from the 70s. It's got a really nice almost sentimental vibe about it. The production is brilliant like always with Tame Impala – and every instrument sounds great, both on its own and in the mix.
Young Men Dead – The Black Angels
Can't get enough of this tune. It's just a perfectly crafted heavy straight-up rock song. They manage to make four instruments sound more and bigger than anything else. The song just has an overall cool vibe about it, and the vocals are fantastic! "The trees can't grow without the sun in their eyes. And we can't live if we're too afraid to die."
Have a listen to Marble Mammoth's latest single now!