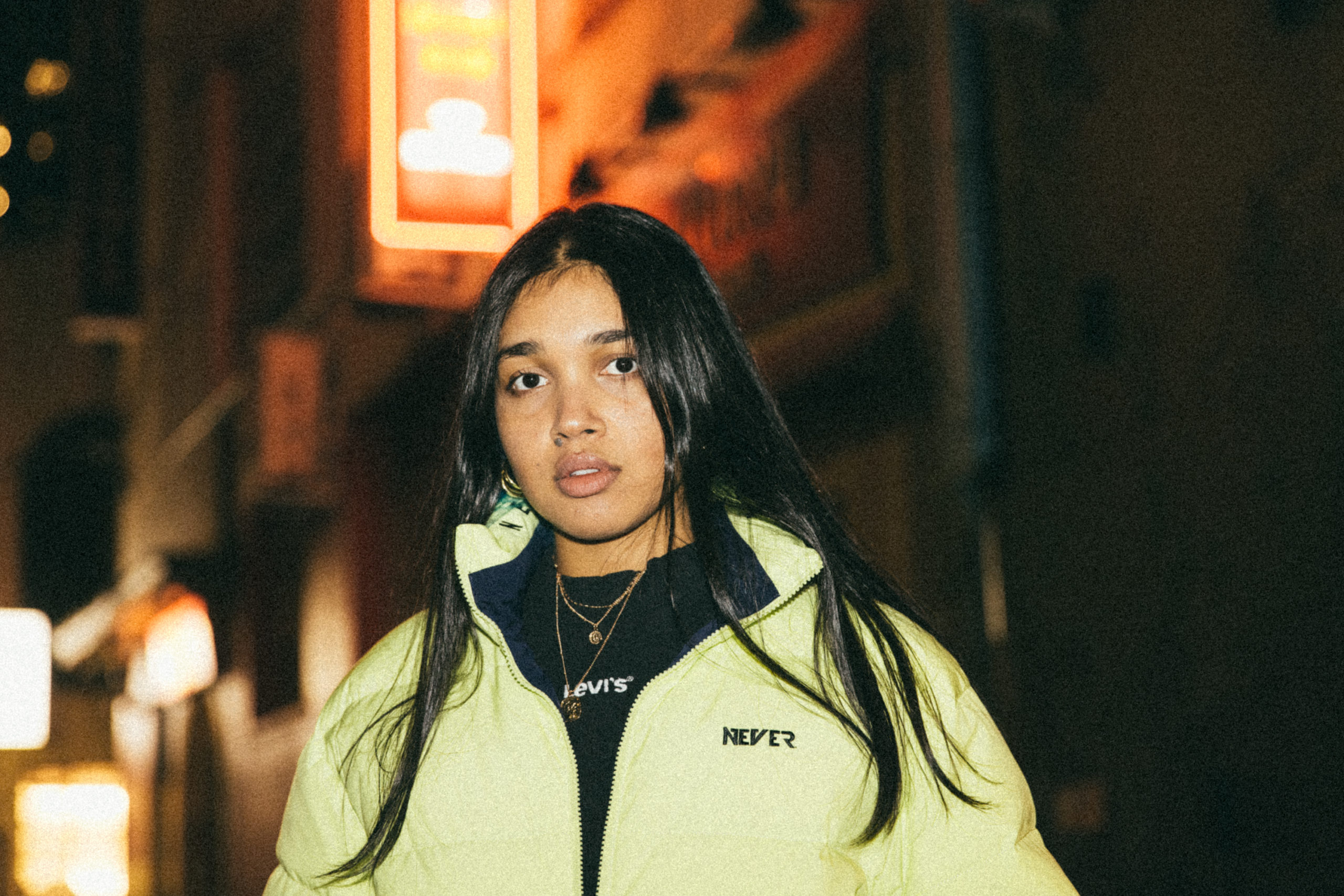 Following on from the highly praised release of 'Bad Thoughts', Melbourne-based Australian-Indian artist Meghna has returned with her spellbinding new single 'In My DNA' – produced by Simon Dobson (Bootleg Rascal, Little May, MINIQ). We asked Meghna to share with us her favourite artists and tunes at the moment!
'You Sad' by Tkay Maidza
I absolutely love the softer side of Tkay Maidza. The calming, bossa nova-esque guitar motif that continues through the song is just *chef's kiss. This track makes me feel like I'm floating over a field of daisies~~~
'damn Right' by AUDREY NUNA
Does this song go hard? Damn right it does! Everything about this- the beat, the bars, and the music video is just immaculate. The sheer swagger AUDREY has while spitting out a couple of bars like it's absolutely nothing is so cool to watch. A particular highlight is the outro at 2:28 where the drum switch up is so perfect that I could cry. I'd say that this is probably one of my favourite songs ever!
'Good Love 2.0' by Priya Ragu
This song has been stuck in my head all day, but I'm not complaining broski. The bouncy synths suit Ragu's husky vocals so well. This song makes me happy and there is not much more you could wish for from music <3.
'schleep.' by Kwame
I listen to this song and immediately feel like I'm the baddest there ever was. As a big fan of crazy trap beats over sub bass, naturally I liked this one. I highly recommend you listen to it when you want an ego boost. I can do this in my schleep!
'OneFourThree' by Hermitude, Buddy, BJ The Chicago Kid
I LOVE THIS SONG!!! I listen to it at least 3 times a day. It's just groovy as hell and I love that. I've been bumping this song since it came out and I haven't stopped since. I will never tire of it. Weirdly enough it makes me want to start popping and locking classes. You'll understand once you listen to it.
In My DNA is available now, everywhere.