Take 5 With Midnight Fuckboys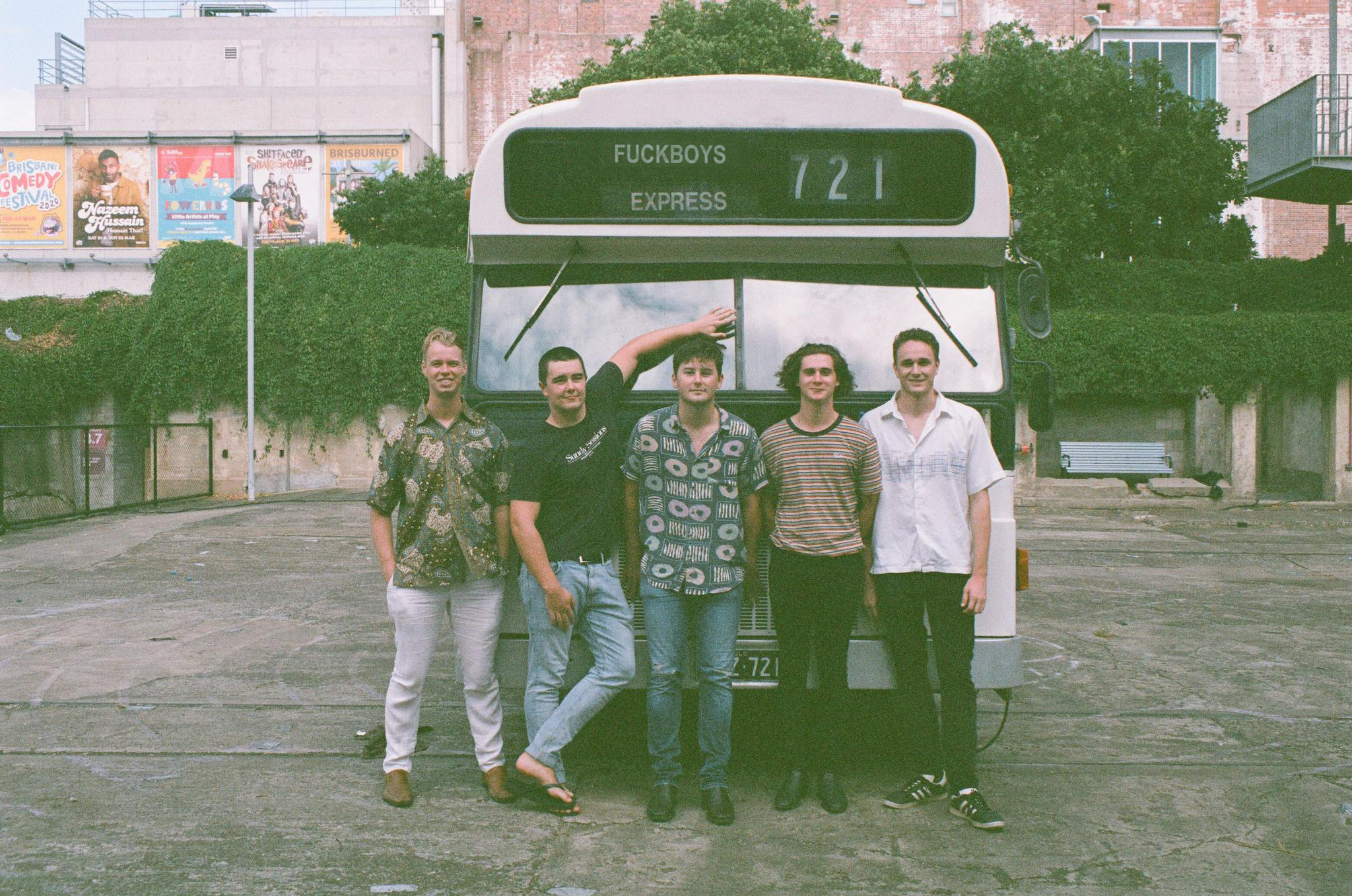 Brisbane fun loving rockers Midnight Fuckboys have been riding high since the release of their latest single Why You Going Home So Early. It's a big taste of what's to come from the 5 piece's upcoming album due out in July. To get to know Midnight Fuckboys a bit better we thought we'd hand it over to them to find out of course 5 great tracks that they love.
Billy Bragg – Levi Stubbs Tears 
Everything about this song is great. Been a fave of mine since I was young and still chuck it on every couple of days. – Murray
The Growlers – Orgasm of Death 
The Growlers are easily my favourite band I've been introduced to in the last 5 years. They've pumped out a bunch of quality records in an impressively short time. This particular track is my favourite off their album 'Causual Acquaintances' and I've been playing It heaps lately, I don't know why. Maybe I'm horny? The singer, Brooks, has such a wonderful, soulful voice. I'd give anything to sounds like him. I think the key might be abusing cigs and being Californian… I'm gonna go watch 'Point Break' again. – Harry
Ball Park Music – Literally Baby 
Been listening to this on the way to work most mornings, it's a loud way to start the day and it wakes me up better then a coffee ever will. Thank you, Ball Park Music. – Charlie
Henry Wu, Earl Jeffers – Hi Life 
A groovy yet serious deep house adventure from one of the many aliases of jazz master Kamaal Williams. Perfect for stomping around New Farm on my way to and from work. The double keyboard stabs at the end of the occasional bar make you screw your face up every time. – Harris
FIDLAR  – Can't you see 
My go-to tune at the minute. It's a very laid back contemporary song with a catchy guitar riff and soulful piano solo. Perfect song to soundtrack a downtown strut. – Connor
Why You Going Home So Early is available now, everywhere.