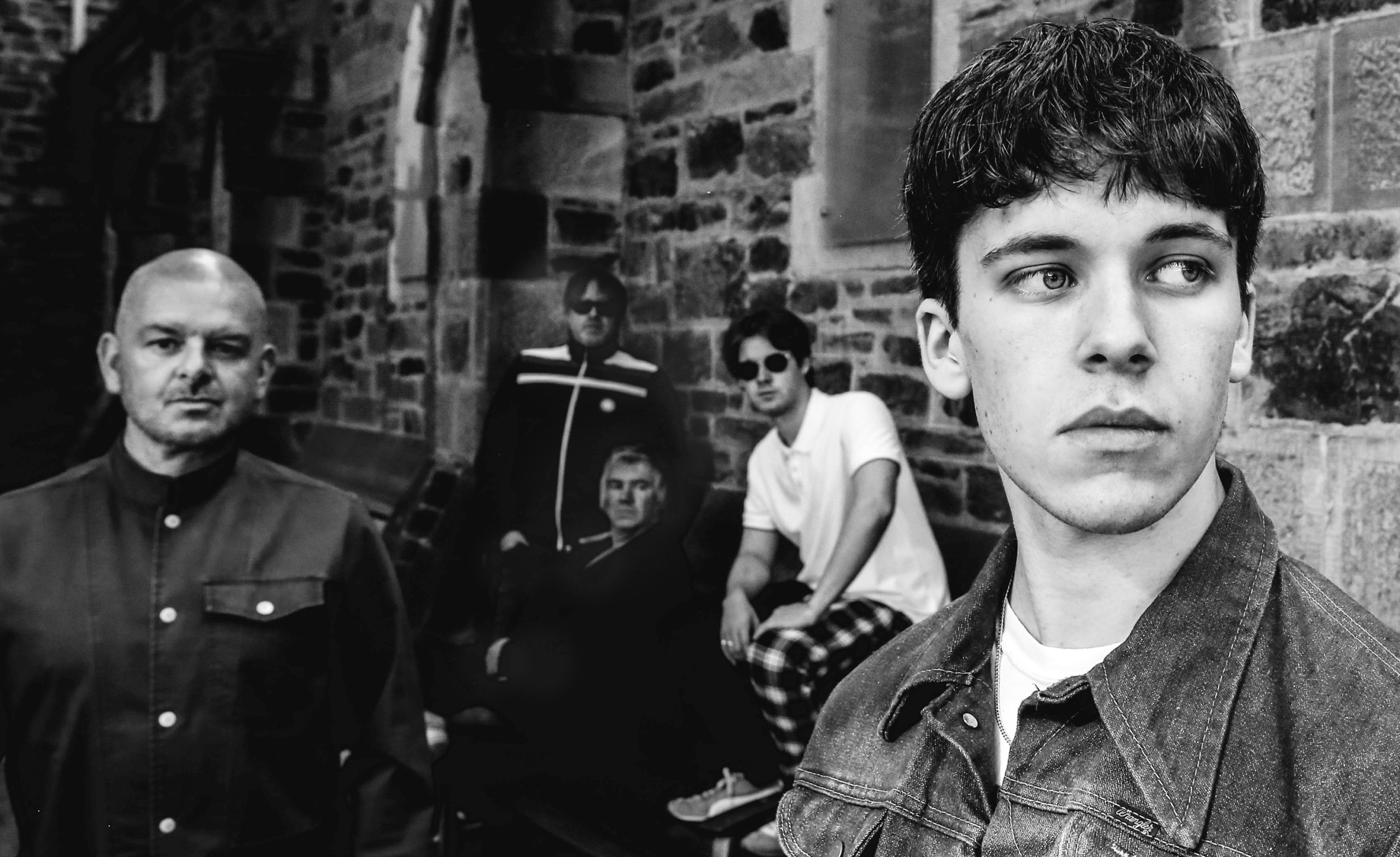 Australian/Anglo Indie Rock lords NOASISä have just released their new single In The Shadow (Of Notre-Dame), which was premiered exclusively by us just last week. Today, Darren from NOASIS shares his top 5 tunes and lets you into what they mean to him.
The More You Ignore Me, the Closer I Get – Morissey 
This particular track of Morissey's is one I run to often. Never fails to make me smile. Sharp lyrics, great vibe which talks about how his insistence to be something to someone, even though they may think he's just the guy downstairs. Favourite Lyric "beware I bear more grudges than lonely high court judges"
Till I Collapse – Eminem (Nate Dogg)
Love this tune. Eminem is such a special talent. He's like the Peter pan of rap to me. Never gets old… so inventive, lyrical genius. This tune picks me out of a hole more often than not. Favourite Lyric "Soon as a verse starts, I eat at an MC's heart, What is he thinking? How not to go against me, smart and it's absurd, how people hang on my every word, I'll probably never get the props I deserve, But I'll never be served, my spot is forever reserved. If I ever leave Earth, that would be the death of me first, 'cause in my heart of hearts I know nothing could ever be worse, that's why I'm clever when I put together every verse"
Pretty Boy – Noel Gallagher (Robert Smith Mix)
Noel of course has a special spot in my playlist life. I cannot honestly count the amount of tunes he's written that will be around forever. This one has just been released. I love Robert Smith (from The Cure) and his amazing ear for sonic noises. (Get your earphones/ipods/things) in for this one and enjoy. Favourite Lyric "Can you delete my number, I wanna get me free, I wanna change my star sign, because it don't suit me".
Will We Talk – Sam Fender
Sam is an amazing talent. I have followed his progress for a couple of years. (a friend of mine sent me a demo and I couldn't stop playing it). I was so pumped to see him rise and make it into the world scene. His voice is incredibly raw and full of truth which reaches deep into my council estate soul. (he is often compared to Bruce Springsteen) but I never got on with the BOSS (who does!!).. Sam is way out there with his style. LOVE IT!! Favourite Lyric "They leave, weave around the night's commotion and dodge a Mexican stand off and catch a cab back to his flat. There's no romance, sprawled out across the couch, can't even make his f***in face out, an age old ritual"
It's never too late to be alone – Del Amitri
If I have an inspiration with music and it's structure and it's ability to heal, free us, hold us, care for us, hate us, it's from Justin Currie of Del Amitri. Justin is the rock version of Eminem. His lyrical eloquence is (in my view) unrivaled. When I'm up and when I'm down, this guy's tunes find a way into my playlist. Favourite lyric " You could find yourself one day, staring into space, with a suitcase waiting by the door, you could think you've got it made, 'till it hits you in the face, that these are not the people you wanted to be before".
NOASIS latest single, In The Shadow (Of Notre-Dame) is available now, everywhere.