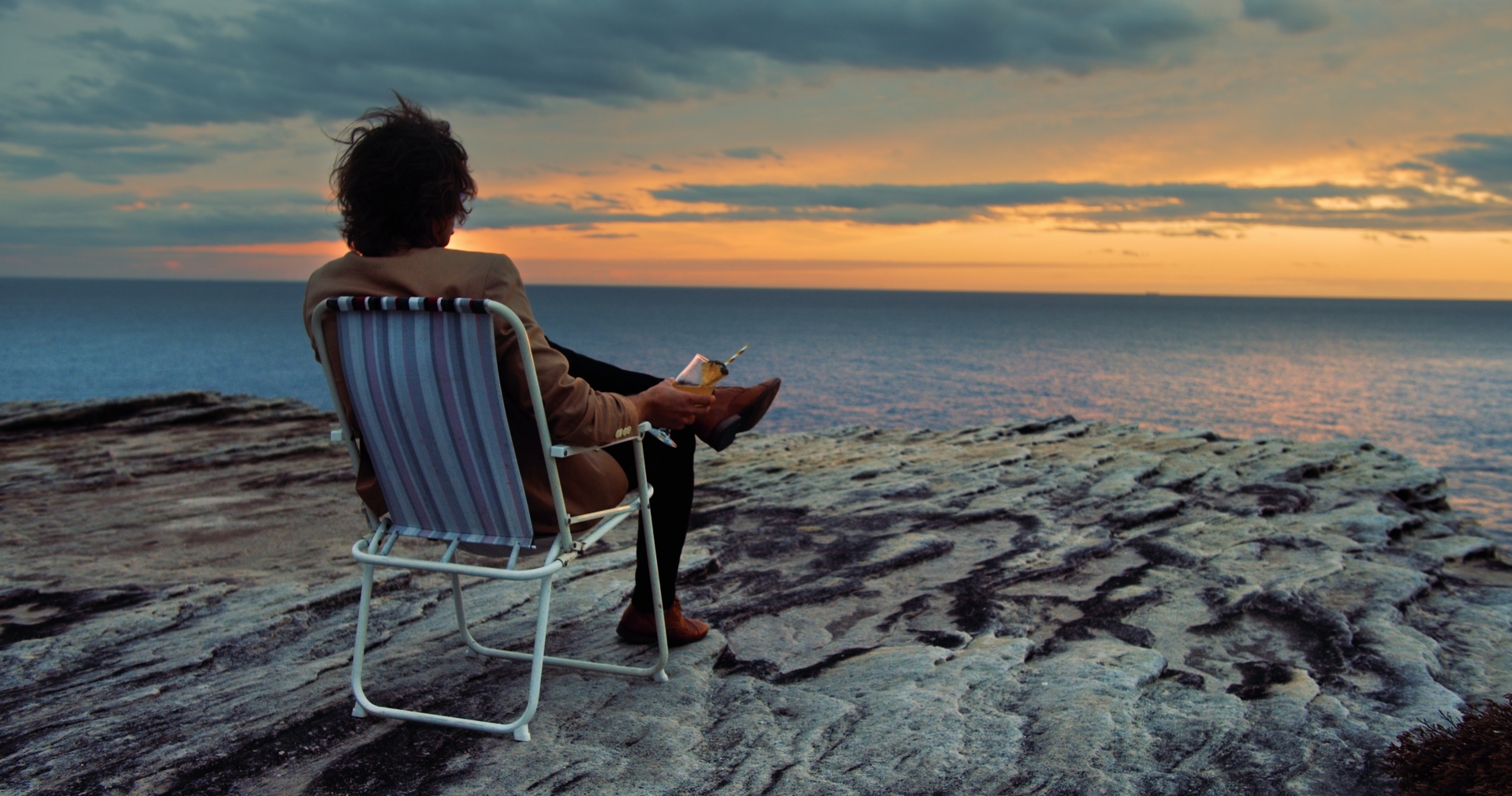 Sydney-based psych-rock artist Pluto Jonze has returned with his new single 'Walk Off The Edge With Me' – produced by Brendan Cox (Imogen Heap, Jadu Heart, Guy Sigsworth) and mastered by Leon Zervos (INXS, Crowded House, Midnight Oil). We caught up with Pluto Jonze to find out the top 5 tracks that helped inspire the new single.
Paper Tiger – Beck
I love how this song builds from the barest, most exposed elements and then just opens out into this expansive stringscape. And yet it's such a chiller track, it somehow manages to keep its restraint intact the whole way. The way those strings and guitar interweave in that solo is amazing, feels so improvised yet so tight. No secret I'm a huge Beck fan, and I definitely feel like some of this track has found its way into 'Walk Off The Edge With Me'.
Summer Bummer – Llana Del Rey feat A$AP Rocky & Playboi Carti
I remember the first time I heard this I was really drawn to the combination of a brooding Lennon-esque piano in the background of a trashy hip hop beat. It feels like a juicy clashing of worlds to me, and I haven't heard it done that much since. I don't know why, but my ear is just really drawn to it. I kinda copied their beat in the drop for the middle 8 string section of this song. And yeah, the duet thing is cool.
Lady Grinning Soul – David Bowie
The piano playing on this whole album is from another world – the guy's name is Mike Garson, he's a mofo. I definitely tried to borrow his grandiose twinkling styles for 'Walk Off The Edge With Me'. This is one Bowie song where I feel a few of the elements may have dated more than some of his other tracks, but I do still love it. Maybe I was trying to write the 2020 version, I dunno? 🙂
Landon speers – II
This guy is an absolute master of weaving cinematic textures together. One of those artists, I really have no idea how he puts together the music he does. I mean, I can hear there's sort of Bladerunner-esque Juno synths in there, but the tracks are just so sprawling, so unconventional, unstructured in any sort way I would know how to create. I love the journeys in his tracks, they're a great reset if ever I feel my ears are music'd out. Like a palette cleanser, an audio coffee bean. I def wanted to channel a bit of the Landon Speers cinema, the expansiveness.
The End Of The World – Sharon Van Etten
This is a bit of a weird one to throw in there, but whereas the other tracks have mainly been production inspirations, I remember this one had a part to play in the writing. I had this phrase, 'Walk Off The Edge With Me', running around my head for ages, I loved how it sounded, but was struggling to flesh it out. I remember hearing this song, a Skeeter Davis cover, on the series The Man in the High Castles. I just loved the lyrics – over dramatic, to the point of being cheeky. I channeled this vibe to try and make my song about embarking on adventure, taking a risk – not topping yourself. Making this album has definitely involved both sentiments at various stages – it's been a journey! Can't wait to share the fruits.