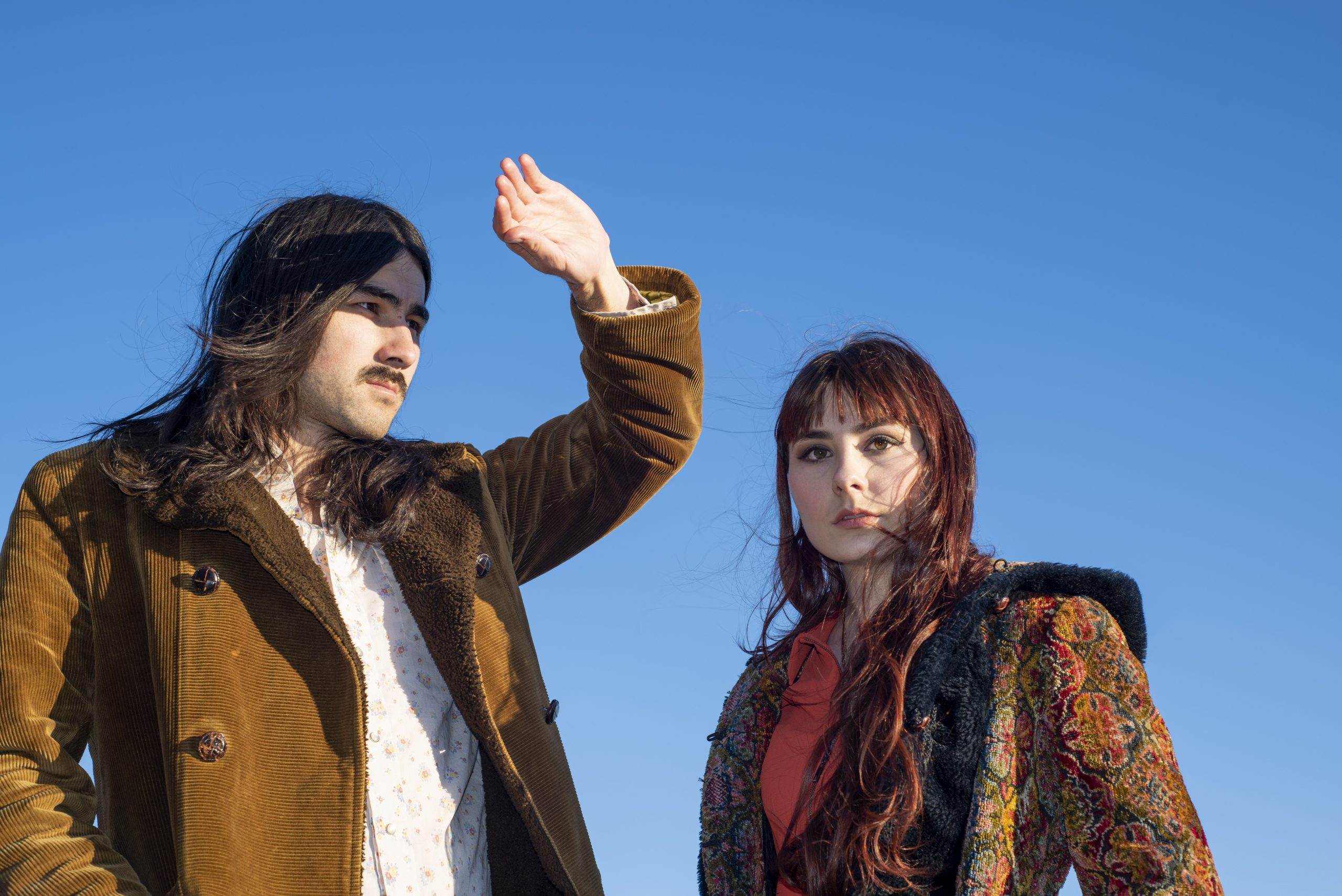 Sydney-based indie rock duo Salarymen have just released their stellar new single Runaway. The duet was written about wanting to escape the stresses of modern life and the isolation imposed by COVID-19 lockdowns. Inspired by the likes of Foxygen, Arcade Fire and Peter, Bjorn and John, the nostalgic track drifts back and forth between Thom and Renee's vocals, and features dreamy analogue synthesisers to evoke a sense of wanderlust felt by everyone in lockdown. The band have just locked in their first show in six months on 29th August at The Vanguard, so we caught up with them to discuss their favourite up-and-coming acts to watch in 2020 and beyond!
The Lazy Eyes
These guys are gonna be huge! Mark our words. They recently released their debut EP and their live show has earnt them an amazing reputation over the years – their musical ability and song writing prowess is WAY beyond their years! They've already played at festivals like Laneway festival and were supposed to be heading to are SXSW and Great Escape this year, before Corona hit!
CLEWS
Clews is made up of two lovely girls who also happen to be sisters! Their songs are instantly recognisable, due to their flawless harmonies. They write hauntingly beautiful indie-rock ballads that make you feel like you're not in the present moment. They've already got some huge achievements under their belt, like supporting Portugal. The Man and Albert Hammond Jr (which we there to see!!). These girls are going to go far – it's not every day that you hear two voices like this working in perfect harmony. Check out their latest single 'Feel' here:
RAT!hammock
We saw RAT!hammock's name come up on triple j Unearthed, and we were really curious as to what the hell the band name meant! So we started listening and really liked what we heard. These guys do 90s shoegazey rock and washed-out, lo-fi melodies so well, one listen is enough to make a great impression. They recently finished recording their debut EP, right before lockdowns started! But they're making the most of it, check out their hilarious self-produced video for their new single 'Word of the Day' below. 10/10 greenscreen use.
Merpire
Merpire is AMAZING!! Let us repeat that! She has a knack for writing extremely catch melodies that you just can't get out of your head for the rest of the day (which is a good thing). She's also just released a debut track for her side project Wilson's Prom, with fellow Melbourne musician Feelds. They wrote, produced and mixed the track together in lockdown, which we think deserves a shout out!
CLEA
We came across CLEA when Thom was working as a sound engineer one night at the Golden Age cinema/bar. She was having a single launch and we were instantly taken aback by her incredible voice. Aside from her amazing voice, she is really innovative with her chord-progressions and melodies – she manages to create hauntingly beautiful songs that could have come straight out of a 1960s bond film. She also won a Queensland Music award for her single 'Dreaming', so get onto her now before the rest of the world finds out!
To celebrate the release Salarymen will be performing a single launch at The Vanguard, Newtown on August 29th.  Runaway is available now, everywhere.
RUNAWAY SINGLE LAUNCH
SAT 29 AUG | THE VANGUARD, NEWTOWN NSW
Buy tickets here