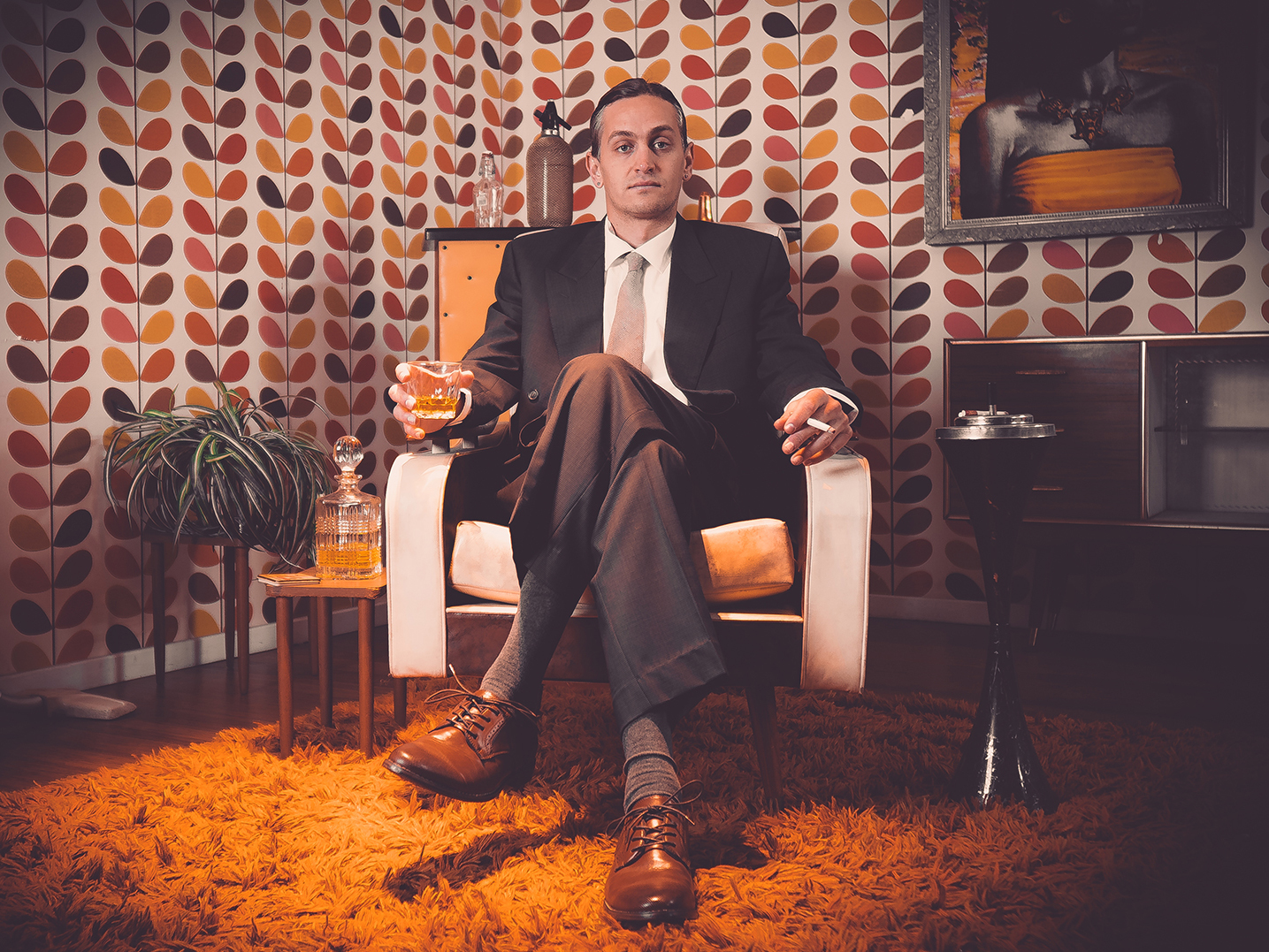 Returning in full force with his second single of the year, Sydney-based indie-rocker Sam Marks delivers enticing vocals, emotional turbulence and unrestrained instrumental dynamism in newest release Vagabond. We caught up with Sam to find out what artists he's digging at the moment.
Empty (Live) by Ray LaMontagne
Ray's poetical approach to his lyrics in this song are on another level. I've studied these lyrics, and come back to them time and time again for inspiration. There's a level of detail, imagery, and atmosphere that he creates through the story. There's a certain je ne sais quoi to the song that, to me, represents the amazing irrationality of music – why we're drawn to certain music. This is just one of those songs for me, particularly this live version. The arrangement of the piece is just enough, and the steel guitar binds it all together effortlessly. I've recently used a similar sound in a couple of my songs and it works perfectly to pull things together homogeneously. The funny thing about this song is that it was introduced to me years ago by the same person that my latest tune 'Vagabond' was inspired by.
Muddy Water by Ocean Alley
Man, this is a groovy track. The arrangement isn't over the top or overproduced, and the atmosphere is perfectly captured. I listened to this song (and the entire EP 'In Purple') on repeat as I was backpacking through Mediterannean Europe in 2016, so it's very nostalgic to me. The deep and melancholic approach to the song is something I really connect with musically, and personally. The lyrics and story are pretty relatable at times – not having self-control, using drugs and alcohol to escape. There's an awesome mix of straightforward tell-lyrics at the start of each verse that dovetail into interesting and vivid metaphor. The dreamy guitars and atmosphere are a standout part of the mix for me. Man, I love dreaminess in songs. I'm a great offender of this! This is one of their earlier tracks that most people probably aren't aware of, but it's my standout OA tracks. Funny side-note – this is the track that made me want to work with Cal Howell, OA's long-time producer. I worked with Cal on this current batch of songs I'm releasing at the moment.
Notion by Kings of Leon
The somewhat abstract nature of the lyrics is so intriguing. If I feel like being creative lyrically and thinking outside the box, I refer back to great songs like this for inspiration. Just like reading great books or poetry, reading great lyrics both with and without music can be extremely inspiring. The simplicity of the harmony in the song is fascinating. KOL have a way of utilising ideas and expanding upon them, even in very subtle ways, allowing the song to evolve very naturally. The cleverness of this song always creeps up on me as I listen to it. There's a lot to be said for spending time choosing the right sounds for a song, and not going over the top with the arrangement by having more going on than is necessary to make your point (that's rich when you consider the outro to 'Vagabond', but hey, that suits the story of the song… I think!). Kings of Leon are a big influence for me, and I think that can be heard in my latest song 'Vagabond'. The high guitar riffing is catchy, powerful, atmospheric, highly melodic, and draws me in. Caleb's voice has a nice range of clean and crunchy distortion, and that's a way of singing I certainly connect with.
Like A Stone (Songbook Live Version) by Chris Cornell
Chris is one of my all time singers. I love to study his voice and his performances, and the acoustic versions of his songs on Songbook are an encyclopedia of information. I love learning how to sing by listening to this song. I've got so much to learn, and so much room to grow, and this is one of those tracks that I find infinitely inspiring. The dark, husky, warm, smokey tones won't grow old soon, and I'll always be inspired by them. Lyrically this song is obviously heavy and deep, but these are themes and ideas that I'm not afraid to explore. I often find myself drawn to darker themes, and I love how Chris openly explores what he wants to. The interesting thing about the acoustic live version is it's a whole tone higher than the original band version.
Rum Rage by Sticky Fingers
A bed of atmospheric guitars and dreamy vocals weaving throughout. The slide guitar yearning perfectly. Yet, a nice upfront dry sound for a majority of the lead vocals. From a production perspective, this rocks. I really enjoy the tying together of themes towards the end of the songs. It's a very clever guitar arrangement that gets my mind thinking outside of chords. I love how the first two stanzas don't lyrically end with a perfect rhyme. They end without symmetry and resolution on the word "shut" – Very clever writing to accentuate his point in his lyrics. I had this one on repeat during a backpacking trip in the USA in 2018! So much nostalgia.
Vagabond is available now, everywhere.