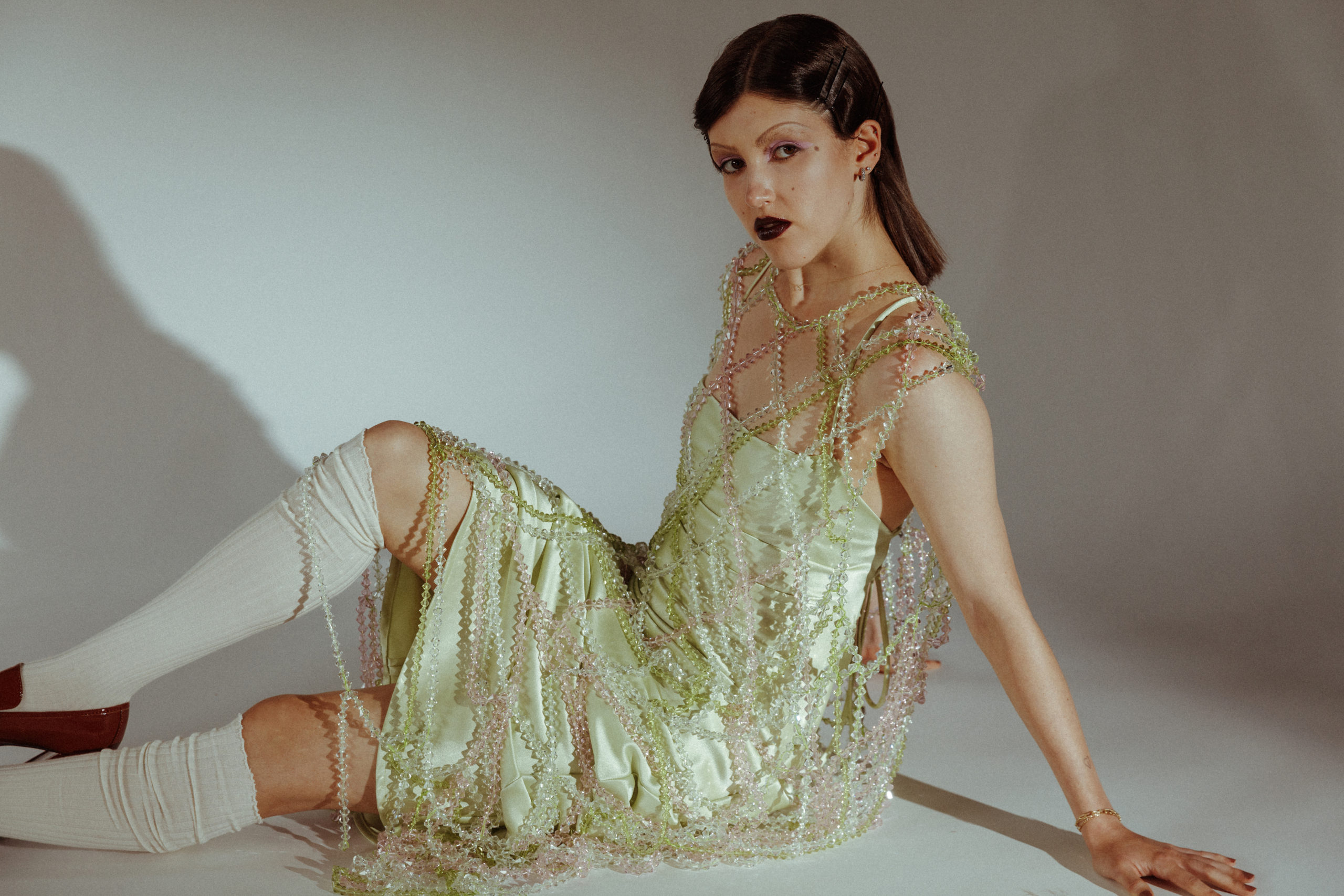 Following on from her highly praised single 'Rear View', Tandanya/Adelaide-based pop artist Stellie has maintained her form with a magnetic new single 'Rocket Ship' – produced and mixed by Alex Markwell (The Delta Riggs), and mastered by Becki Whitton (daine, Allday).
To celebrate the release, Stellie has shared with us her five favourite tracks and why!
Oh Caroline (The 1975)
I have forever been a big 'The 1975' fan. This song just has the power to instantly put me in a better mood. To me, it's a song version of a warm hug. I was instantly singing along the first time I heard that chorus and haven't stopped singing along since.
This Is Why (Paramore)
Paramore are obviously an institution – but this song is just next level. The chorus blows my mind every time. It's so grunge, and nostalgic but somehow so modern at the same time. Paramore can do no wrong.
HYPNOSIS (AYYBO feat. ero808)
As the title would suggest – this track is just super hypnotic. I play this song when I'm in the gym to get hyped up and it definitely serves its purpose. Would love to hear this live banging through some massive speakers one day – I think it would blow peoples minds.
If We Were a Party (Alexander 23)
I hadn't ever heard of Alexander 23 before this track – but I'm not obsessed. Lyrically, I just love the concept of comparing a person/people to a 'party'. It doesn't really make much sense – but it doesn't have to. The picture it paints in my mind is so specific. I love it.
Circo Loco (Drake, 21 Savage)
Okay so I think the main reason I love this song is for the 'Daft Punk' sample. I love a good sample, and this song just does it so tastefully. This is the perfect 'cruising in your car at dusk' kind of song.
THU 16 MAR | ADELAIDE OVAL, TANDANYA/ADELAIDE SA