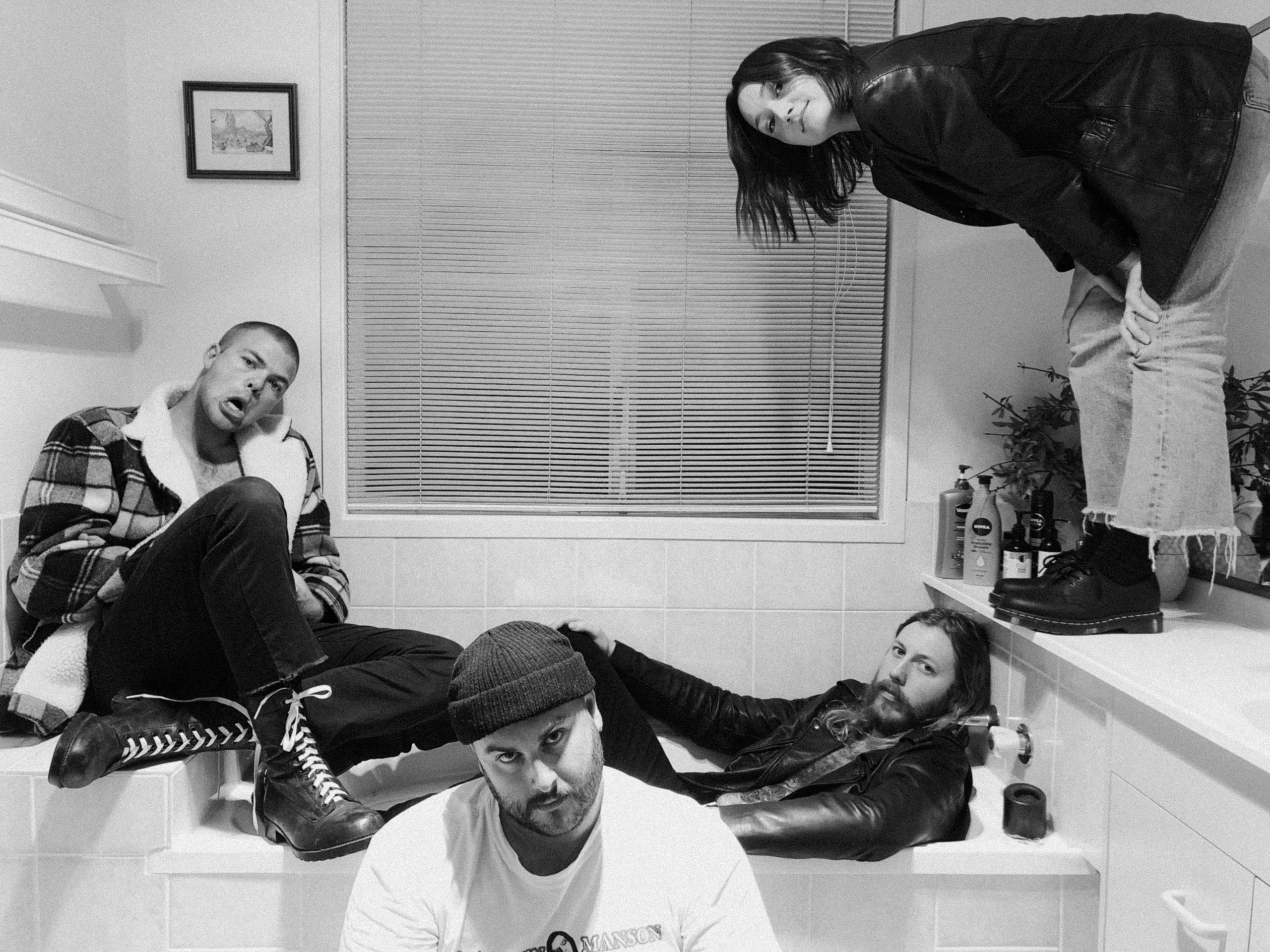 NSW Central Coast-based indie-rock quartet, Stupid Baby have just unveiled their raucous second single 'Mr. Zil' – produced and mixed by Simon Dobson (Bootleg Rascal) and mastered by Andrew Edgson (Ocean Alley, West Thebarton, The Gooch Palms).
We threw the iPod over to the four piece to let them select their top 5 artists that has moved them in one way or another.
Will Glencross
Artists: Tom Misch and Yussef Dayes
Album: 'What Kinda Music'
I've been closely following Yussef Dayes since his Yussef Kamaal project and was really looking forward to this record with Tom Misch. The Freddie Gibbs feature was a really nice surprise, check out the title track 'What Kinda Music' and 'Tidal Wave', crazy musicianship.
Jake Dobson
Artist: RVG 
Album: 'Ferel'
I think I've listened to this record every day since it was released a few weeks back. This album gives me so much nostalgia with its classic Australian Song writing and jangly guitars sprinkled throughout each song, yet so many new and interesting textures that inspire me every time I hear it. Romy Vager is a powerhouse and her lyrics are raw and thought provoking. 5 out of 5 RVG!
Elizabeth Drummond
Artist: Blake Mills
Album: 'Mutable Set'
I can't help but feel like this record came to me at the perfect time in my life. But Blake Mills music has always felt like that to me, and I'm sure many others. I think he is one of the greatest writers and producers of our time. This record is so wonderfully intimate and spacious, yet complex and layered. It never feels obvious, it is wandering and meandering, but it still feels like home. The music speaks for itself. Blake Mills voice on this record is so close it feels like he's whispering in your ear. Highlights for me are 'Money Is The One True God', and 'A Window Facing A Window'.
Jake Dobson
Artist: Viagra Boys
Album: 'Street Worms'
Only just discovered Viagra Boys at the beginning of this year and I can't stop listening. Their most recent release 'Street Worms' is a perfect blend of their old material and pushing the boundaries of new experimentation. It's heavy and brooding, it makes me want to work out and smoke a packet of ciggies at the same time. All the live content they have been putting out to support this album is so on point and artistic, very much worth a watch! I would say this has to be my Number 1 album of this year so far :). This band makes me so excited for the future of Post-Punk Rock, they will go down as one of the greats!
Eli Milojkovic
Artist – Aldous Harding 
Album – 'Designer'
I've always been intrigued by Aldous and the way she crafts song.
She has this ability to write lyrics and execute them in a fashion that you never know where the song is heading but as soon as you hear it, it feels so right and familiar.
'Designer' has some lines that gave me shivers the first time I heard them, and others that I still don't know if I understand what she is communicating, but that's something I really enjoy about the album. I feel like the songs can shift to suit whatever mood I'm in when I'm listening to it, and that's super interesting to be able to find all these different feelings in the same 9 songs each time I listen to it.
The album also has some really groovey little pockets that the band sit in and give 'Designer' a nice broad spectrum of colour.