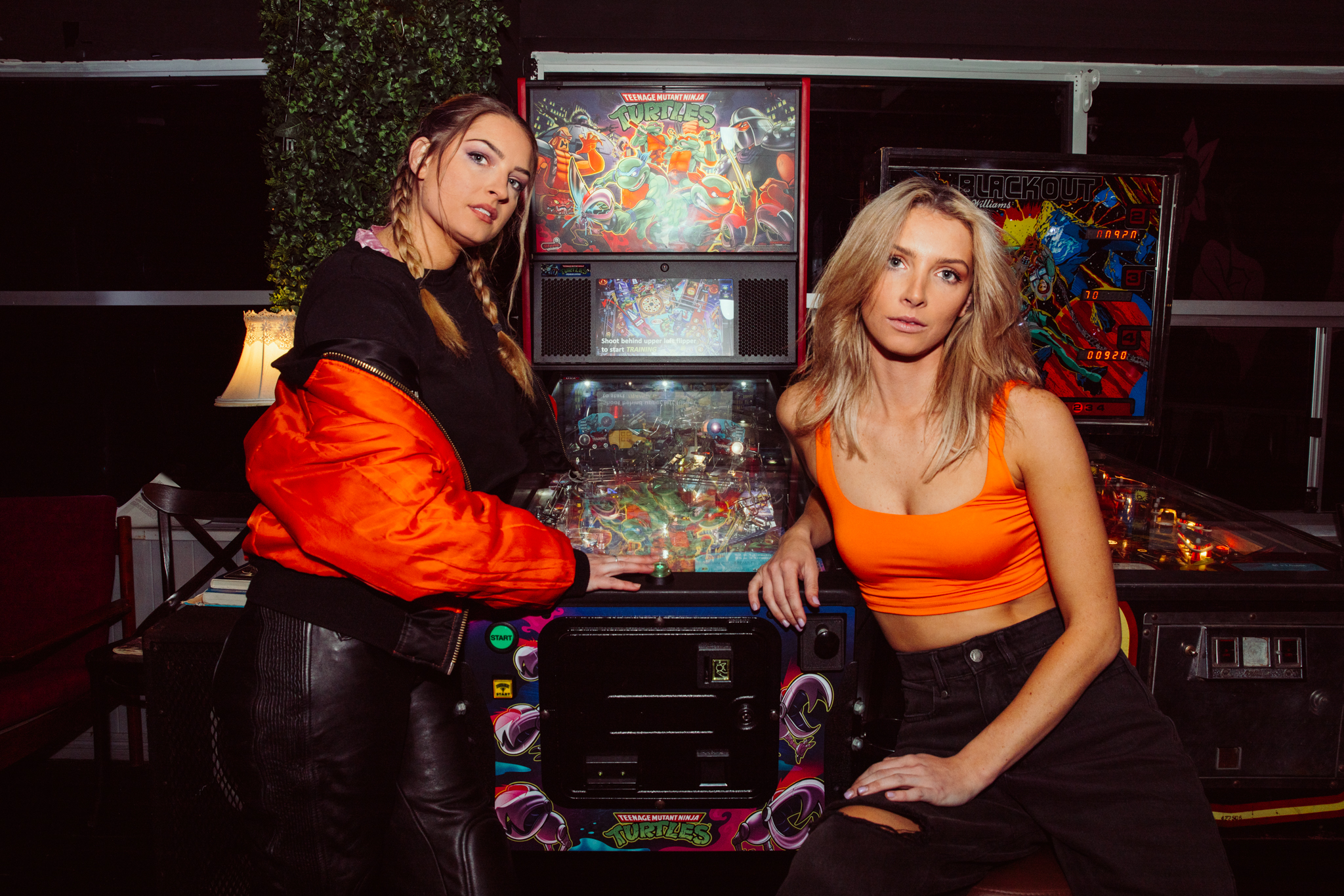 Wollongong duo, SULT have just returned with their fresh new single, ICK. It's the first single from the pair since their 2020 release, Gaslight.
ICK is a powerful tune that is filled with a perfect modern haze of indie-rock and alt-pop, it's best served loud from start to finish, top that off with some big sing-along moments and you've got a hit! To celebrate the long awaited new single, we threw Cori and Paige the aux cord to share with us their favourite artists of the minute.
HOLLY HUMBERSTONE
Holly's Honest lyrics and venerable songwriting has been a massive influence on our own music. After listening to 'The Walls Are Way Too Thin' for the first time, we were both hooked. Her vocals are soft yet powerful and every song is packed full of raw emotion.
SAM FENDER
With his Massive vocals and large sound, you can tell that Sam Fender puts his heart and soul into every song he writes. His range in songwriting varies from politics to mental health, from anthems to beautiful ballads and his lyrics always tell a story. It's hard to even choose a favorite song from Sam because they're all so amazing.
AMYL AND THE SNIFFERS
Even though we have two very different sounds, Amyl and The Sniffers influence us as a band in more ways than one. Amy Taylor, the lead singer of the band oozes with stage presence and a "give no f#cks attitude, something we both look up to and strive for as musicians. The band's lyrics are bold, honest and demand attention.
Cori – "First hearing 'I Got You' completely shook me! It's an absolute belter!"
CLEWS
Making music with your sister is something we can relate to with CLEWS. With breathtaking vocals and big harmonies, these sisters know how to draw you in and hold you in a song. Their new song lean across is so relatable with descriptive lyrics (and of course those killer harmonies). CLEWS are a staple in our Spotify rotation.
ELIZA & THE DELUSIONALS
2019, we had both gone through horrible breakups and a lot of sadness was fueling our lyrics. Eliza & The Delusional's song 'Just Exist' felt like a comfort with the lyrics "Do you feel alive, or are you just killing time?" This made us feel like it wasn't so bad to write songs about heartache, because at least we were writing songs that we could connect with and feel.
SULT's dynamic new single, ICK is available now, everywhere.