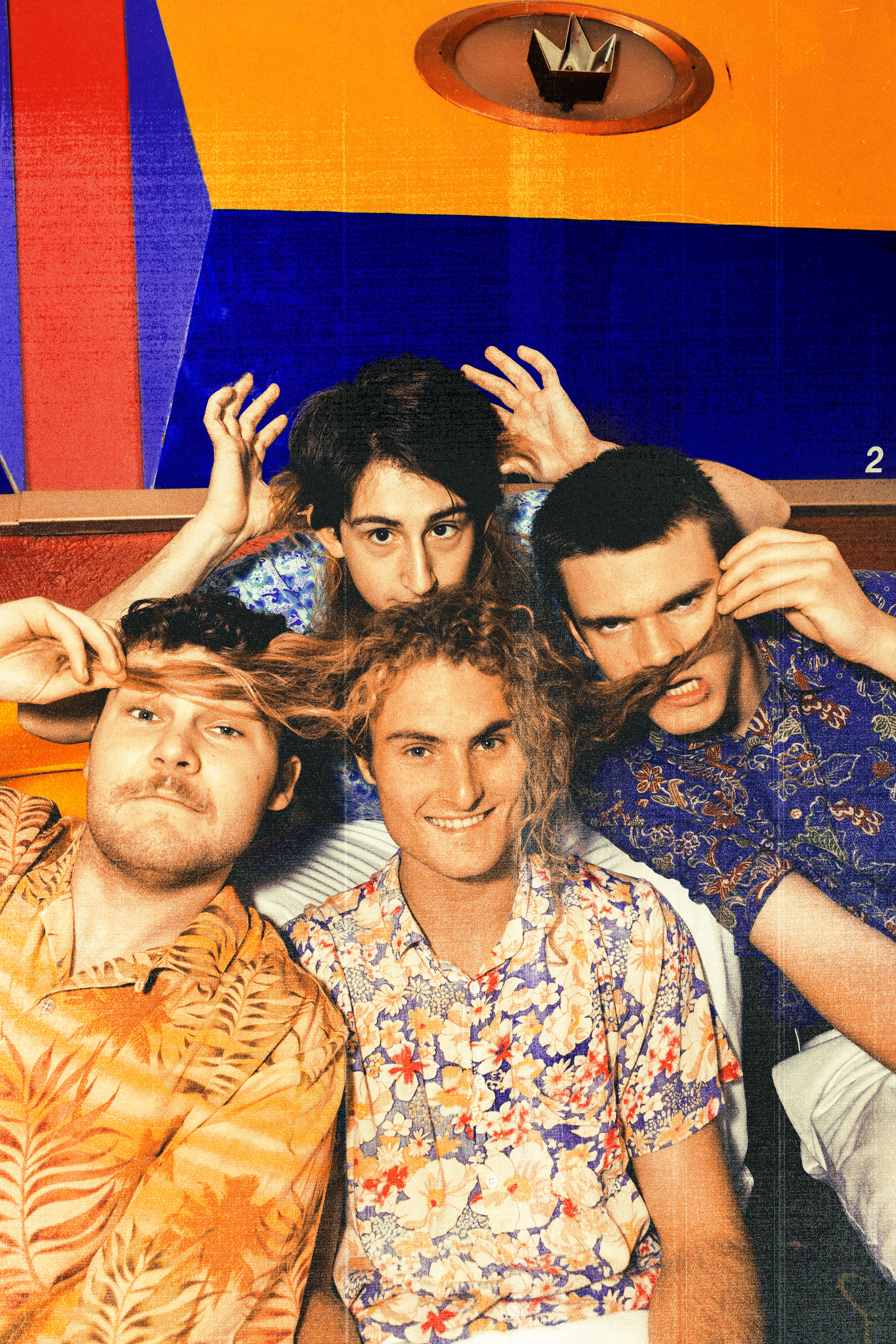 Melbourne's very own Teenage Dads have recently released their super fun catchy single Adrenaline Rush which has been receiving some major love including a premiere on Triple J's Home and Hosed. We thought we'd catch up the 4 piece legends to take 5 and find out what tunes helped shape their sound.
The Strokes – Is This It
I've always liked Julian's vocals and the way they're processed through a guitar amp, and have always liked their songwriting lyrically and musically. Each instrument is given its own moment to shine and it's very lovely.
The Beatles – Your Mother Should Know
Love any and all Beatles work, right from the cheesy 60s pop works all the way to their non-linear experimentation in the 70s. This song is like an amalgamation of both, with a fun, hoppy beat but no clear chorus or song structure. Forever inspired by Paul McCartney and his pioneering work on the Bass.
M83 – This Bright Flash
Love the epic feel that this song has, sounds like something straight out of a climactic battle in a Hollywood Film. The crunchy distorted drums are so cool! The synth pads and the way they are used throughout are beautiful.
Gorillaz – On Melancholy Hill
Gorillaz were the first band I ever got into, and the first record I ever bought was Demon Days, and I appreciate that they're still making more music to this day. On Melancholy Hill inspired me to get more personal with lyrics while also keeping things open for people to make their own minds up on a song and its meaning. Artistically as well I am a huge fan of Jamie Hewlett and his character designs.
Phoenix – Armistice
Hugely inspiring in terms of coordination synth lines, leads and composing tracks as a whole. Love the 1901 record and Phoenix as a whole, and feel like their fast paced indie pop is very present in our music. I love how the chorus explodes into this bright sensation of sound , and the melodies and lyrics are something I have always been inspired by. Love the mystery behind the song and it's just a lot of fun!