Take 5 With The Mess Around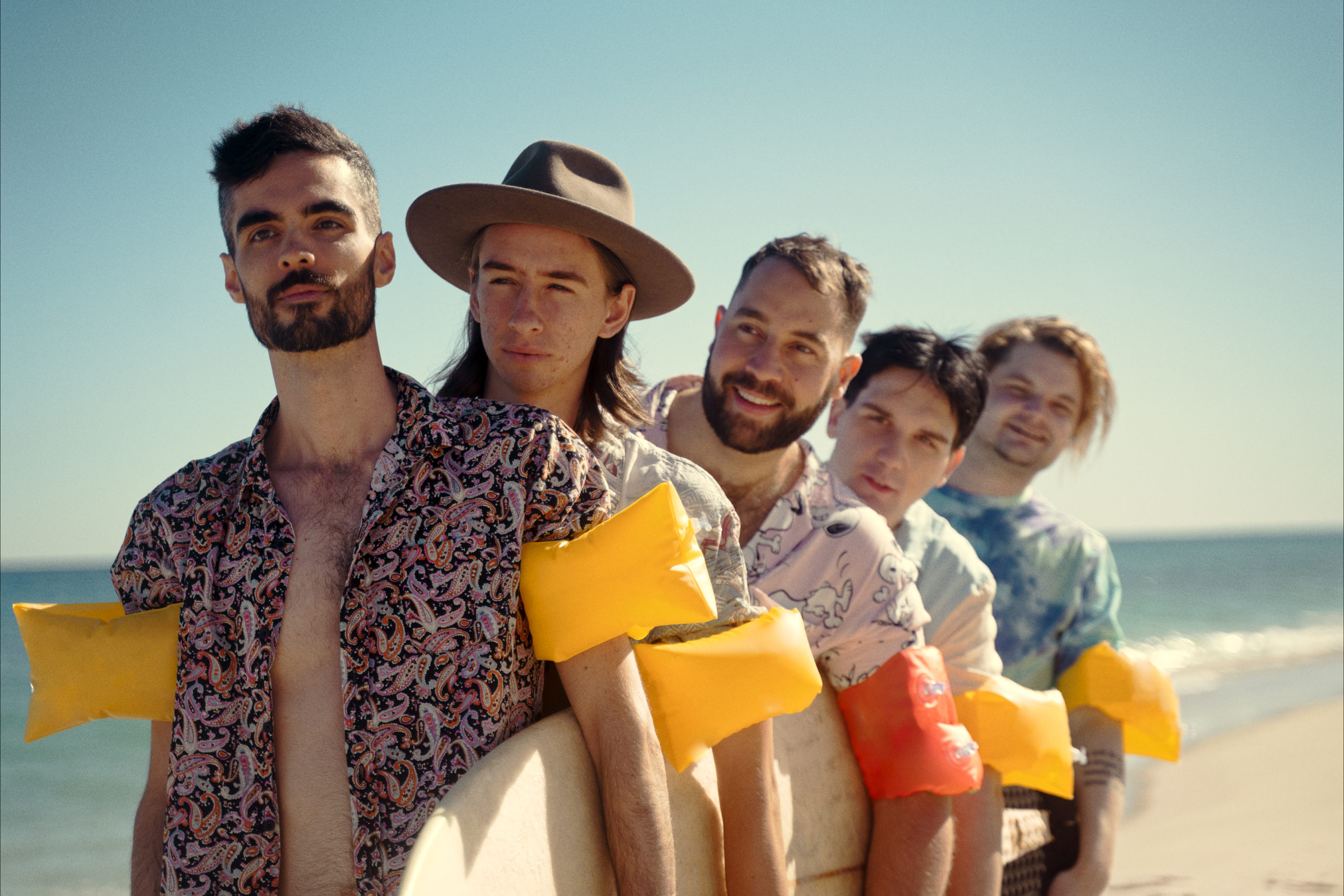 Boorloo/Perth-based surf rock outfit, The Mess Around recently revealed their new single, King Of The Street which we here at AAA had the delight of sharing the very first spin and today the boys have shared with us five of their favourite artists.
Rat Hammock – These guys have been a huge influence as a of late & we are just loving their tunes. Alex (Drummer) & Singer (JB) dig their eclectic style, their inspiring memorable chorus's which then shock you with complete haphazardly & fortuitousness. At the same time we enjoy the captivating technicality of the music, which once again doesn't take things to far and keeps things catchy. We would love to play with these guys one day next time them come to P-town!
As a band we love Surf Shop Cops. We've played gigs and have them on our launch show for good reason. They are very similar to our style and a great act to see live. The band is really tight live and on record. We've been spinning their new album Constant State on repeat. Their music is really fun and energetic to listen to. They've mastered their dynamics they can go from, soft then hard then soft again in a beautiful way. Their songs are also very personal and the lyrics convey that coming from experiences the band has encountered. Those guys are also chill and sick lads to hang out with who put on a stellar show.
BOTTLE is a good friend of the band. We played with them on our down south tour and we had a great time. They have two singles out right now and haven't stopped playing them: I Don't Care and Space Head. They make the room fill full and they're only a three piece.  Those boys also know how to party and are a good time. They showed us around Margaret River and hanging out drinking beers and playing on our tour. That's a cherished memory for us. We can't wait to hear what they have coming next.
Moth Street Artists is another favourite of ours. They've got an incredible stage presence and just command the audience, usually having the biggest reaction every time we've played with them. Their folk and rock influences create such a distinct and strong sound. The vocals are so powerful and she can definitely cut through diamonds with her voice. They're also sick bunch of peeps to hang with real chill vibes with them and always laugh when we're around them. Can't wait to hear the rest of their catalouge to come onto Spotify.
Lachy John and The Red Bellies are some of the coolest guys we've played with. His sound is also so rooted in his culture and takes real pride in his indigenous roots. When he brings out the didgeridoo the crowd loves it he melds folk, rock and his indigenous influences into one powerful and amazing band, They're also a fun bunch of dudes to hang with, one of their members even took a bath while we were partying. They are definitely a band you can't miss and we can't wait to play with them again.
The Mess Around's latest offering King Of The Street is available now, everywhere.