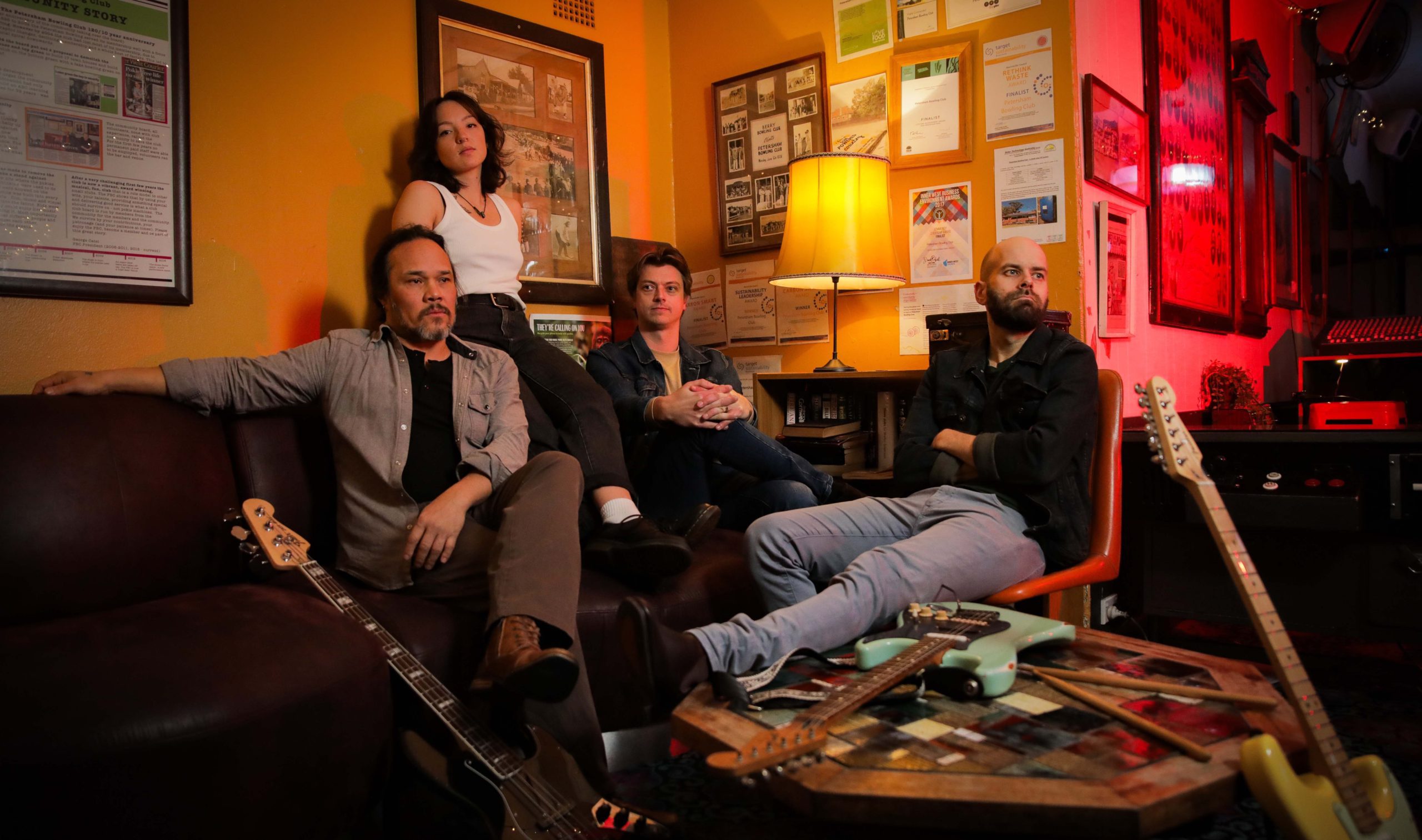 Sydney-based Indie Rockers Tom Ryder recently released their hypnotic new single called 'Close Your Eyes', which premiered just last month by us. Today, the band share with us their five favourite artists of the minute and why.
Lana Del Rey – California
I've always held a profound appreciation for Lana Del Rey's music and songwriting. 'California,' carries an unmistakable sense of nostalgia and heartfelt emotion that resonates deeply with me. Listening to it takes me back to the memories of old friendships and love. The song makes me reminisce of the good old times and the younger versions of myself. Sometimes it makes me want to share it with those long-lost friends. Though I don't think I ever will. – Emmely
Dooms Children – Flower Moon
I came across Dooms Children and the song "Flower Moon" during the second lockdown in 2021. What captured my attention was the raw honesty and the sense of hurt behind the lyrics and the story being told. This backed by the sounds and stylings of psychedelia, rock and the blues… and a two minute solo that was stuck in my head for days, what's not to love. – Simon
Jose Gonzalez, Zero 7 – Crosses (Live Session)
'Crosses' is a mesmerising blend of slow-burn acoustic groove, peppered with synths and electronic elements, accompanied by killer vocals and the outro slays. The live collaboration with Zero 7 takes it sonically to a whole new level, surpassing the already beautiful original recording by José González. – Patrice
DJ Sabrina The Teenage DJ – Next To Me
I got into DJ Sabrina recently, who started putting out music in 2020. Her albums are a unique fever dream of 90s pop culture stitched together. Feels like taking acid and watching Dawsons Creek in a rave toilet. They call it plunderphonics, it's highly illegal, and your kids could be doing it right now. – Paul
Tegan and Sara – Back in Your Head
We're currently working on a cover of "Back in Your Head." It brings me so much joy to see that the boys in the band love the song and are excited to give it a go. Tegan and Sara have played a significant role in shaping my songwriting journey, and "Back in Your Head" is a perfect example of their talent. It's got catchy melodies, great hooks, and lively instrumentation. It's the kind of track that just makes you want to bop your head from side to side, just like they do in the music video. I can't wait to see our rendition come to life. – Emmely
Tom Ryder's latest single, Close Your Eyes is available now, everywhere.