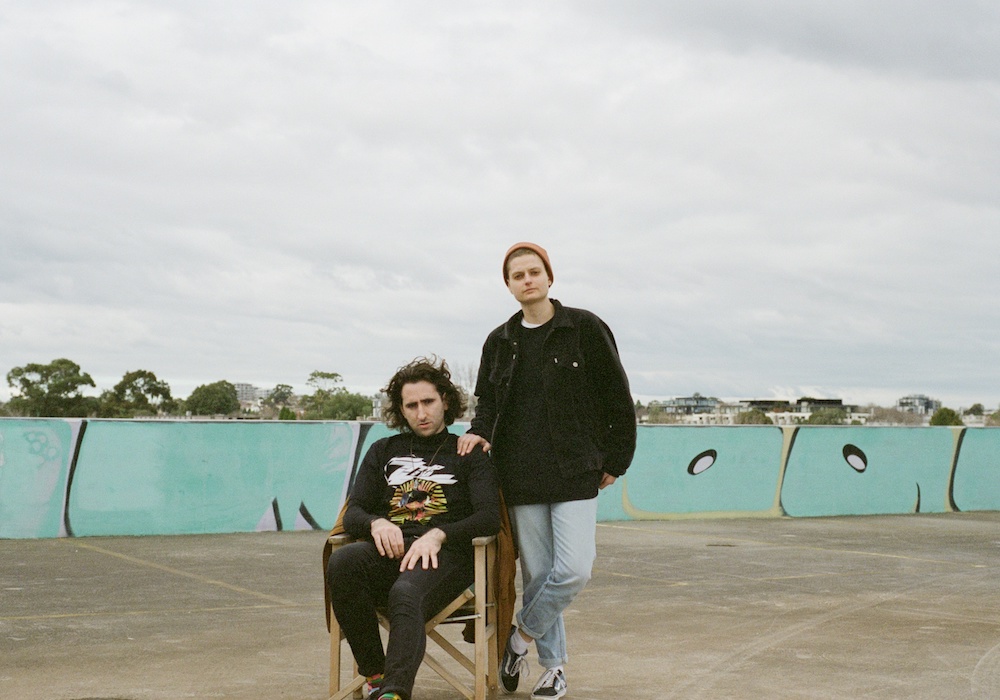 Melbourne-based indie-pop duo Trace Decay have just returned with their endearing new single 'Empty Handed' – produced by Edvard Hakansson (IV League, Jack Grace) and mastered by Malcolm Besley (Northeast Party House, Slowly Slowly, City Calm Down). We threw the aux cord over the pair to find out who they're digging at the moment.
MUNA – Saves The World (jeri)
 Honestly, I can't believe I hadn't found this band earlier. Three queer people creating pop music you can dance AND cry to – I'm all in. I found MUNA through my Spotify algorithm that showed me their cover of 'Motivation' by Normani (add this to your queue) and I was hooked instantly, who doesn't love a good cover?
'Navy Blue' and 'Pink Light' are the standout tracks for me on this album, both have huge choruses, thoughtful guitar work and dreamy harmonies throughout. Also, if you're wanting some real late-90's/early-2000's throwback vibes 'Good News (Ya-Ya Song)' is the track for you.
Phoebe Bridgers – Punisher (Jeri)
My favourite album of 2020 so far, 'Punisher' was everything I'd hoped it would be when I was anticipating its release. Somehow, Bridgers' song writing has evolved further while maintaining her distinctive sound, in my mind she is one of the best song writers of this generation.
'Kyoto' – the up-lifting indie rock track on the album – is an obvious favourite, but the closing track 'I Know The End' is the true champion here. Building slowly over almost 6 minutes, the song takes you on an emotional journey contemplating what "the end" means. It's a pretty good representation of 2020 and how a lot of people are currently feeling.
Snail Mail – Lush (jeri)
I keep finding my way back to this album every 3-4 months and I'm not upset about it. It's always my go-to when I'm not sure what to listen to – it flows so well from start to finish and I find it appropriate for all situations. Lindsay Jordan is an extremely talented young songwriter and I'm super excited for her next release.
Sweater Curse – Push//Pull EP (Jordan)
I've been a huge fan of Sweater Curse for a while now and their latest EP is some of their strongest and best work, in my opinion. It's definitely inspired me to write more Trace Decay music. They nail the girl boy vocal combo every time and I can't get enough! Fav track at the moment – 'I Wish I Was A Better Person Sometimes'.
Two People – 'Second Body' Album (Jordan)
 The Two People album has been on repeat over the past couple weeks. They seamlessly mix indie and electronic music together so well, which always gets me inspired to try out different elements with our own music. Also, I only realised like the other day they used to be in Snakadaktal!?! That's some royal pedigree right there.