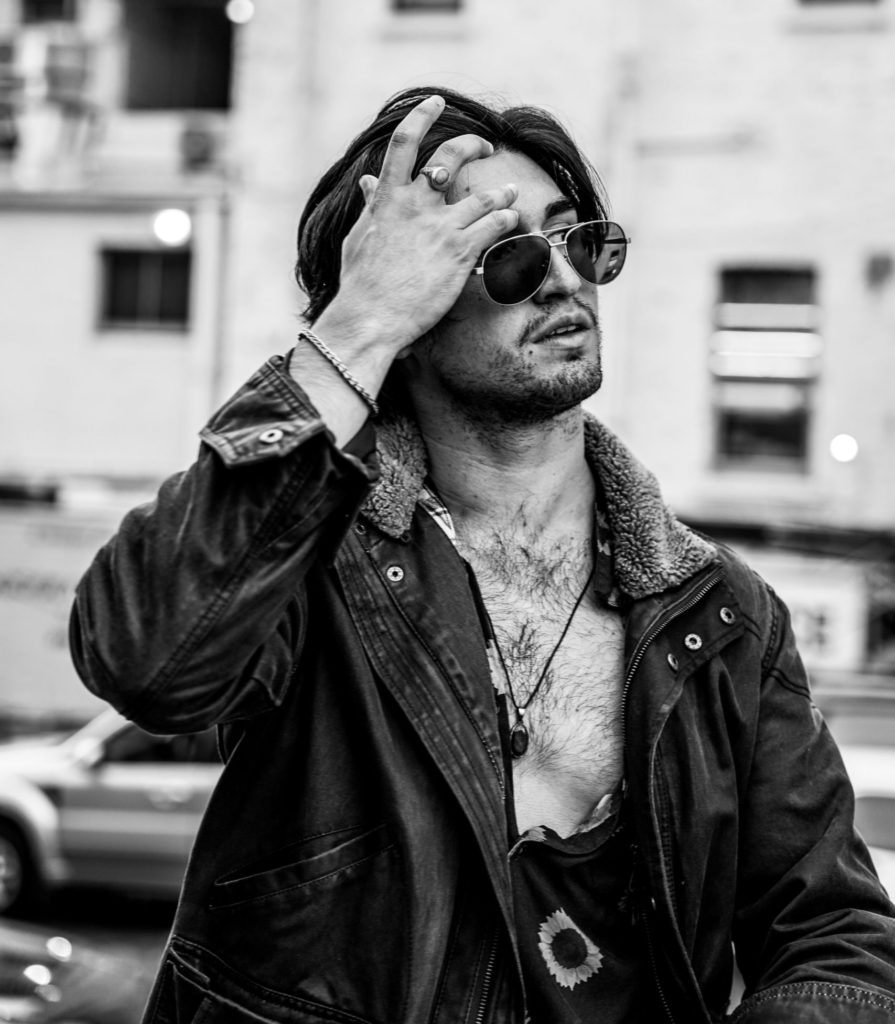 Australian artist Trent-Jean recently dropped 'DISC0VR', a Psych-Rock-Hop track that treats the senses.
Hailing from Perth, Trent-Jean has been on the scene since 2020, when he impressed with his debut single 'Manchester By The Sea', a strong statement of his artistry. Trent-Jean's creations take form as a sort of 'curated chaos', involving swirling soundscapes of grooving basslines, chunky guitars and dynamic vocals coming together to tell vivid stories. He pushes the boundaries of indie-pop music, experimenting with influence from rock, psych and alternative to create songs that defy categorisation.
To catch a better glimpse into the mind of this exciting musician check out the five tracks he lined up for us below!
Brothr Bear – Grace
Like a warm mug of Almond Milk 'Nature's Harvest Turmeric Latte Mix' for the soul – Enough said, these folk are as lovely as their tunes. We are also supporting them at their single launch for 'Grace', at Four 5 Nine (Perth, Western Australia) 21st August.
Ask Liam (Lead Vocalist of Brothr Bear) the story of their name.. it will sure as heck warm your heart… Just as a mug of Almond Milk 'Nature's Harvest Turmeric Latte Mix' would.
Gang of Youths – the angel of 8th ave.
I've been bombing this as the soundtrack to my daily tasks the last few weeks – The Gang (of Youths), surely know how to pump out hopeful and wonderful music. I love how signature, they have carved out their sound. I admire any Artists pushing the envelope to create something so distinct + iconic.
Cream Soda – Никаких больше вечеринок
My Russian Pen-Pal suggested that I listen to this record (along with the stunning video clip) – Absolutely loved the vibe.
Showed paramount to my view that 'Vibe is King' + that the best tracks aren't listened to, they are felt – when it comes to music.
I have no idea what they are saying… But I vibe with the energy. As I strive to cultivate as much positive and 'infectious' energy in my records – to utilise the colossal and universal power of Music.
Donna Missal – Hurt By You
Donna's voice is stunning, the vocal performance is moving + authentic & the production is timeless… of course the mix and master is fabulous too.
I love the storytelling, sincerity and power she carries through the journey of the song as a person moving on from the clutches of a horrible relationship. It reminds me of a dear friend of mine that was in a bad situation, which she then mustered up the courage and power to leave, to pursue the life that she deserved and was destined for.
I believe that the hardest decisions are often the best + and any record that supports the benefit of human experience is Golden, in the eyes of Trent-Jean.
Sigrid – Mirror
Killer grooving bass-line that supports Sigrid's wonderful and quirky charismatic performance, holding up the core meaning of the tune to embrace the acceptance of one's self – Again I'm a sucker for a song that encourages humans to reach their potential + to bring one out of dark places… And I feel this song has the energy to do that.
I'm a big fan of Sigrid and her message of embracing your unique self fearlessly in the eyes of the world, concern free of the acceptance of others – As again, I am a firm believer that 'Nobody is you, and this is your Superpower'.
ROCK ON SIGRID + I hope to collaborate on a record with you in the near future!
Don't forget to listen to Trent-Jean's explosive new track 'DISC0VR' now!