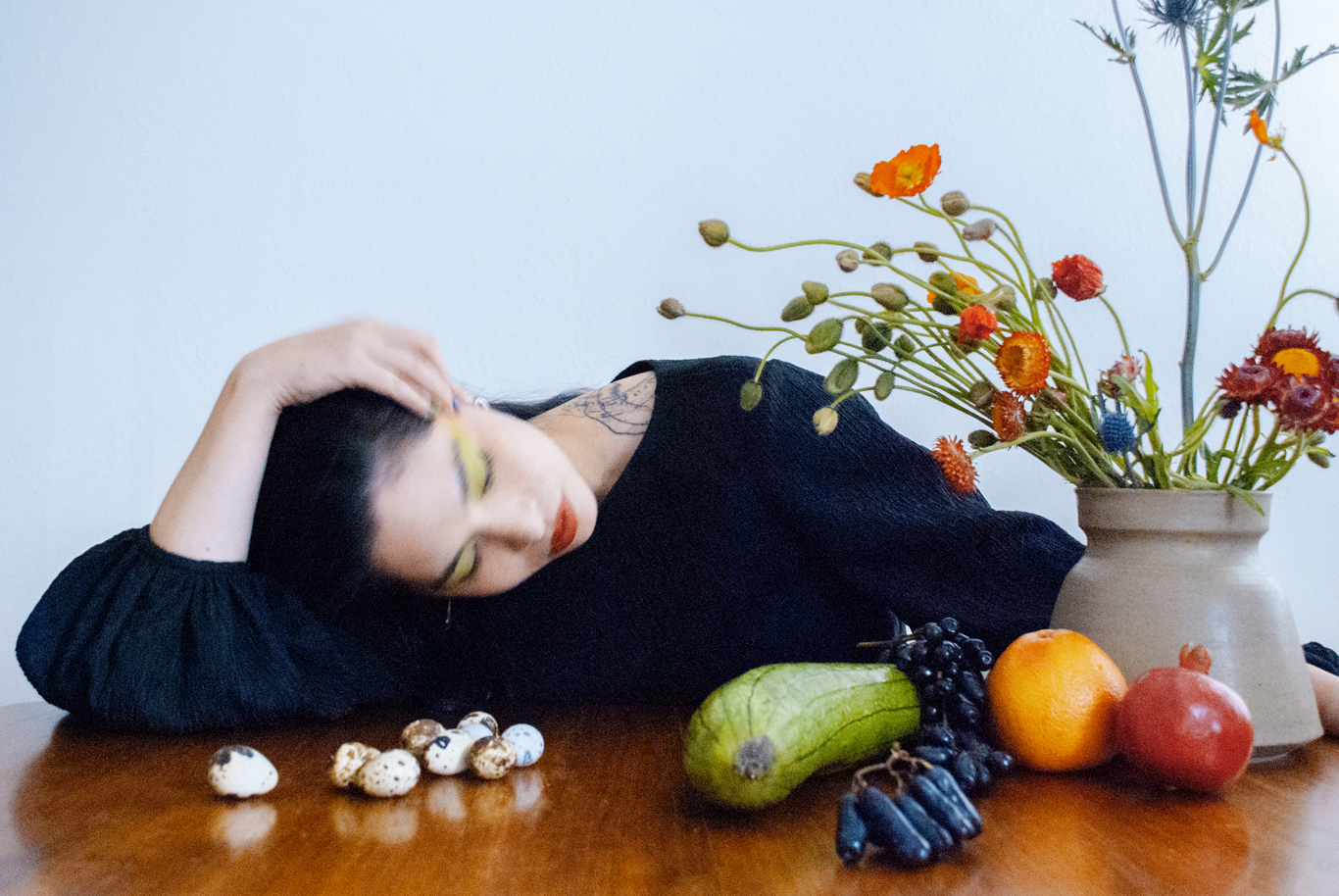 Melbourne's Yi-Lynn recently unveiled her promising new EP, Foul Water. Featuring two previously released singles, Just To Feed and Pixelate, which were both well received by tastemakers all over the EP is a beautiful and enchanting look into Yi-Lynn's world. To get to know the wonderful songwriter a little better, today Yi-Lynn shares with us her favourite tunes she's digging into at the moment.
Mica Levi is one of those unbearable people who, in addition to being a world class composer of multiple genres, is extremely cool. Their work with Tirzah is incredible, and though I've never seen Jackie, their score is one of the best of recent years. Likewise, I walked out of Under the Skin (sorry, sorry) but I still find myself shuffling around the house doing a whining impersonation of their score.
Children is a wonderful disquieting waltz, but is truly made towards its end, when a rattling snare roll drives home the uniquely American nature of the Kennedy's horror story.
CAN – Vitamin C
Speaking of great use of the kit! Vitamin C has such a cool spare arrangement, centring the bass but most of all the drumkit in all its dynamic glory. I have such enthusiasm for creative kit playing (I vibrated off this plane of existence when seeing Manifesto at Rising earlier this year). This wonderful recording and mixing of this track makes you feel like the percussion is bouncing around directly inside your skull, taking advantage of the full scale of cool kit sounds without devolving into inaccessible (to me!) free jazz.
Maurice Ravel – Miroirs: II. Oiseux tristes (Sad Birds)
In the past twelve months I've found myself listening to more and more solo piano music, perhaps in an effort to pull myself away from my instrument of choice (the guitar). I first heard this piece played by the wonderful Fia Fell at Tempo Rubato in Melbourne sometime in between infinite lockdowns. It was a total revelation. For a recorded version, I tend to return to this performance by Ravel himself.
Liz Phair – Fuck and Run
For the longest time I resisted listening to Liz Phair, entirely due to internalised misogyny. In the early 2000s (and probably most of the 2010s), women who wrote songs were a punchline. The last thing you wanted to be was another Liz Phair/Tori Amos/Ani Difranco/Jewel/Fiona Apple/Kimya Dawson unsexy uncool freak. Now, of course, there's nothing I'd rather be. Liz Phair is clever and fearless and vulnerable and funny, and on Fuck and Run, she's all of them at the same time.
Tove Lo – 2 Die 4
There's always something a little quirky aunt about Tove Lo, some willingness to traverse the line from cool to camp to absurd and back, all while maintaining some balance between otherworldly and deeply attainable. In the video for 2 Die 4, she walks carefully over a rocky landscape in a bronze corset with the world's biggest strapon. It would all be very hyper-stylised wink and nod Lady Gaga stuff, but the cool is immediately shattered by the fact that she's wearing the daggiest runners in the world. May we all be as safety conscious on our queer Barbarella adventures.
Yi-Lynn will be performing the EP and other favourites at The Gasometer this Friday 19th August.
FRI AUG 19, THE GASOMETER HOTEL UPSTAIRS MELBOURNE, VIC 18+