Ten Tracks That Inspired Human Noise New Album, 'Animal People'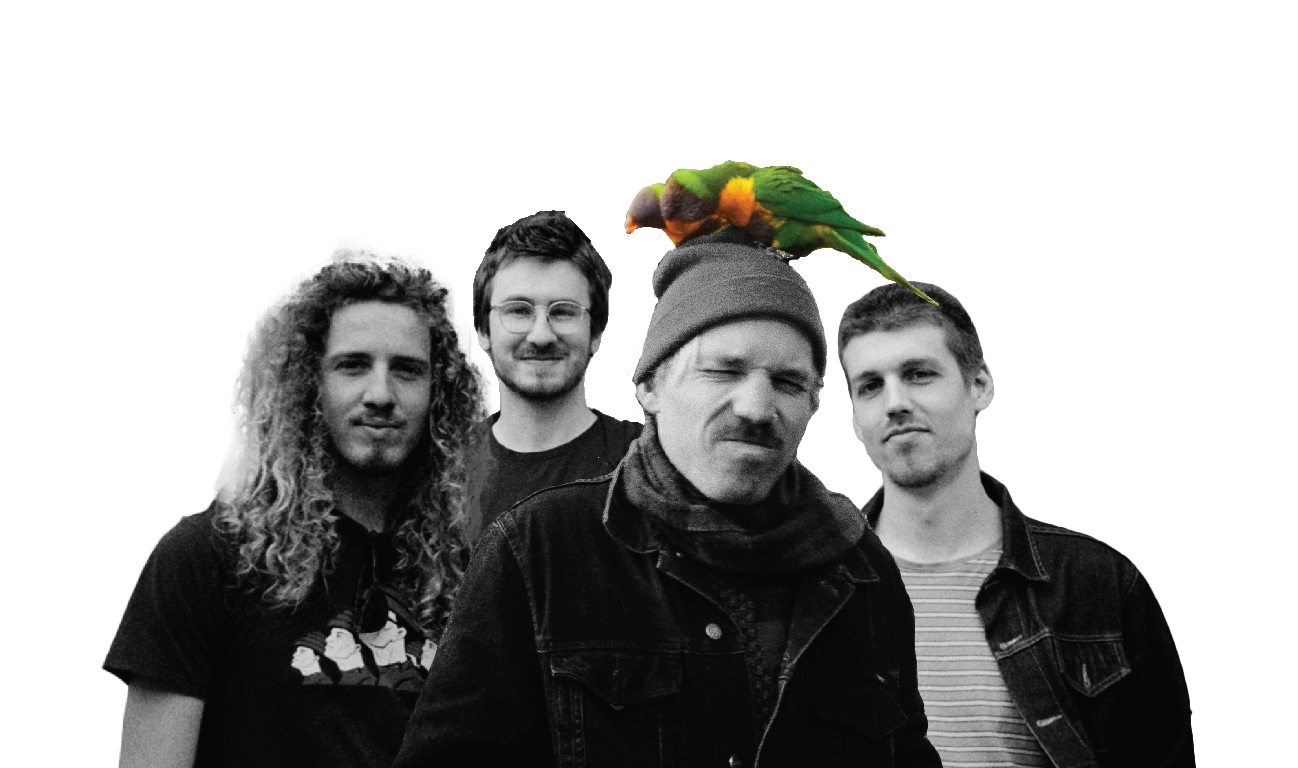 Sydney's Human Noise have just unveiled their debut album, Animal People. It's ten tracks of pure indie-punk with big guitars, heavy hitting drums and impassioned vocals from Eddie Boyd. Today we are super stoked to have the band share with us the ten tracks that actually inspired the album!
Fell In Love With a Girl – The White Stripes
This song really ignited my love for the 2 minute fast, loud banger. It was a really strong inspiration for how is it you do that?.  I love that it just launches in and, before you know it, it's over. There's no pause for breath or dip in the energy. It's got that perfect tempo where any faster would push it over the edge but any slower wouldn't be enough.
Stoned and Starving – Parquet Courts
This song is so great. I love the playfulness of the lyrics, the rigidity of the drums, the endless repetition of the riff and those dissonant guitar solos. I think I could literally listen to it on a 24 hour loop. Big inspiration especially for One Time and How Is It You Do That?.
Your Love Is Calling My Name – War on Drugs
The year I was writing the album I'd just discovered the Slave Ambient album by War on Drugs and this track became a fave. It's so joyful and I find it really hard not to dance to. I think I'm quite influenced by his lyrical phrasing and melodies. That probably comes through most clearly in Colourful Shirt.
Pins & Needles – Margaret Glaspy
I had Margaret Glaspy's Emotions and Math album on repeat around that time as well. I find her chord choices really interesting and her guitar playing in general is a big influence. Also, I love the simplicity of the arrangements and production on that album. It really feels like they were focussing on quality of the sounds rather than the quantity. It's really hard to pick a favourite track but if I had to it'd probably be this one.
Bodysnatchers – Radiohead
In Rainbows was a late discovery for me and one that is still on high rotation. Again, I love that relentless energy in Bodysnatchers. It just pushes and pushes and pushes. The structure feels like a bit of a stream of consciousness which I really like, and obviously Thom Yorke is a master of melody.
Thirty – The Weather Station
The Weather Station is big songwriting influence. Her songs are so lyrically dense, it feels like she never has enough time to cram in all of her thoughts. Often I find that kind of lyric heavy writing gets tiring to listen to but I never feel that way with The Weather Station. I find her lyrics generally pretty flawless so I guess that's probably why.
Put Me Thru – Anderson Paak
From early on in the writing process I wanted to make sure the album had some really strong moments of joy and didn't get too bogged down in feelings. Anderson Paak is such a joyful artist to listen to and to watch. The lightness of the music in Put Me Thru really counters the heaviness of the lyrics and that's definitely something I often strive for in my own writing.
Alone Again – Faye Webster
I love Faye Websters self-titled album. She sounds so defeated in this song. It's like a sad lullaby. '..now my plants are dead, so they know how I feel' –  great lyric. She's just so matter of fact, like she doesn't have the energy left for any kind of metaphor or illusion.
I'm Not Angry – Elvis Costello
The vocal delivery in this song is so good. It's so percussive and he pushes it so hard you can hear it starting to give out toward the end. It's one of those songs that always manages to find it's way back onto high rotation in my life.
Heard Her Call My Name – Velvet Underground
I had to put a Velvet Underground song in here at some point. This song really developed my love of screeching guitar feedback. There was a point where I realised I wanted to turn the screechy sections up rather than down. Getting that guitar solo seared into your eardrums is a real visceral feeling to me. It's mixed so obscenely high but it's perfect.
HUMAN NOISE TOUR DATES 
Friday, November 5, Stag and Hunter, Newcastle tickets
 Thursday, November 25 The Vanguard, Sydney tickets 
Friday, November 26, Beaches, Thirroul free show
Wednesday, December 8 Small Time, Melbourne free show
Thursday, December 16, Lalala's, Wollongong tickets
 Thursday, January 20 The Retreat, Melbourne tickets 
 Thursday, January 27 Sideway, Canberra free show
Check out the playlist below. Human Noise' debut album, Animal People is available now, everywhere!