Long Live The Beasts With Their Return Single 'On My Back'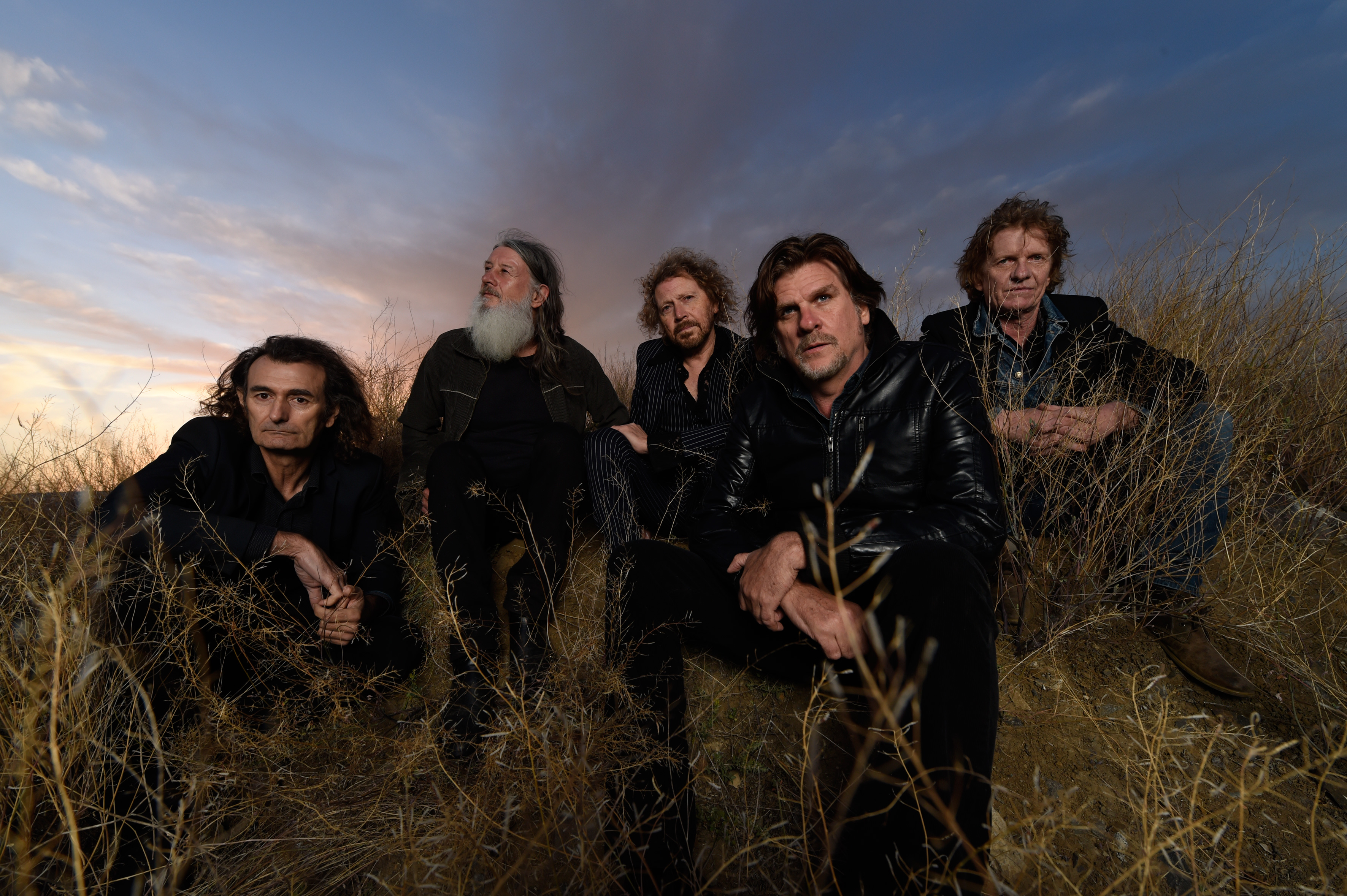 The Beasts—formerly known as Beasts of Bourbon—are Australian rock royalty. The supergroup made up of Kim Salmon, Charlie Owen, Boris Sujdovic, Tony Pola and Tex Perkins have reinvented the wheel yet again with a new outlook on music and how to severe a caustic rock track.
When Perkins emotionally ended Beasts of Bourbon some years ago, he never thought to be back in this moment again. The genesis for the new project was the gather all the past and and present members of the band into the studio and simply see what happens. There was no MO or particular agenda Perkins set—he just wanted to see if initiative sparked creation.
RELATED: Looking for some more rock? Get a load of Ocean Grove's latest HERE.
Except for a couple of mingling ideas and some covers ready to roll, the collage group didn't so much outline their musical ideas, rather splatter them against the studio wall. The result? An 11-track album titled 'Still Here'—set for release on Friday 15 February.
On My Back is one of the songs birthed from the ravenous and heady studio time from the supergroup. As the opening track to the album, it sets the tone perfectly for the pummelling rock infestation to come. If you're the least bit aware of how Perkins and his crew handles a rock album, then you know you're in for a wild ride—On My Back is no exception. The guitars are noisy, rolling and provide a scuzzy base for Perkins to scream and sprawl over.
The Beasts will play some extremely special shows this February and March. Tickets are on sale HERE. They're also joined by some special guests including Dallas Crane in Melbourne, The Johnnys in Brisbane, New South Wales, Canberra and South Australia and, finally, The Painkillers for their two shows in Perth.
The Beasts Live Dates
THURS 21 FEB
Theatre Royal, Castlemaine
FRI 22 FEB
Prince Bandroom, Melbourne
SAT 23 FEB
Croxton Bandroom, Melbourne
THURS 28 FEB
Tanks Arts Centre, Cairns
FRI 1 MAR
The Northern, Byron Bay
SAT 2 MAR
The Triffid, Brisbane
THURS 7 MAR
A.N.U. Canberra
FRI 8 MAR
Metro Theatre, Sydney
SAT 9 MAR
Cambridge Hotel, Newcastle
THURS 14 MAR
Rock Rover, Fremantle
FRI 15 MAR
Rosemount Hotel, Perth
SAT 16 MAR
Rosemount Hotel, Perth
SUN 17 MAR
The Gov, Adelaide
TICKETS