The Belligerents Drop Strobing, Face-Warping Music Video For "Caroline"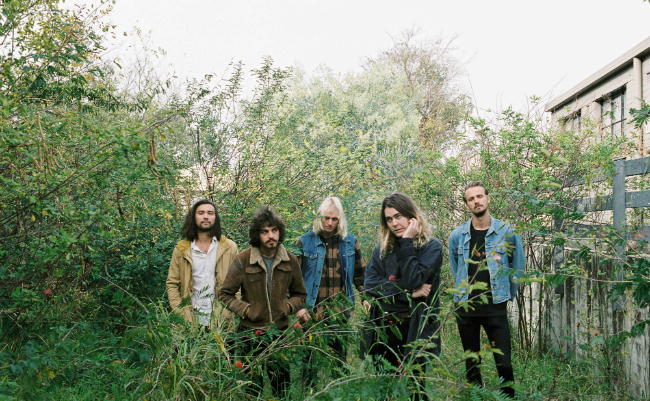 As we patiently (read: impatiently) await the debut album from Brisbane psych-rockers The Belligerents, they've dropped the latest teaser in the form of a trippy, swirling music video for their latest single Caroline.
The dance tune was released back in August, and since then has been toured nationally (check out our photos from their gig last week HERE), all the while spiralling around and around (and around) in our headphones.
After wrapping up their month-long national tour last Friday, the video takes us onstage for a little bit of déjà vu with all the psychedelic, trippy times you'd expect at a 'Belligerents show.
Frontman Lewis Stephenson takes centre stage, surrounded by the band and flashing bright lights, belting out the psychedelic dance piece with his accompanying signature groovy moves. The track's second half sees the video go a little funky and perhaps a little watery, as band members' faces are morphed among strobing lights and some quality recorder playing.
The Belligerents are expected to release their debut album 'Science Fiction' early next year, but in the meantime check out the new video below!