The Butterfly Effect Joins Good Things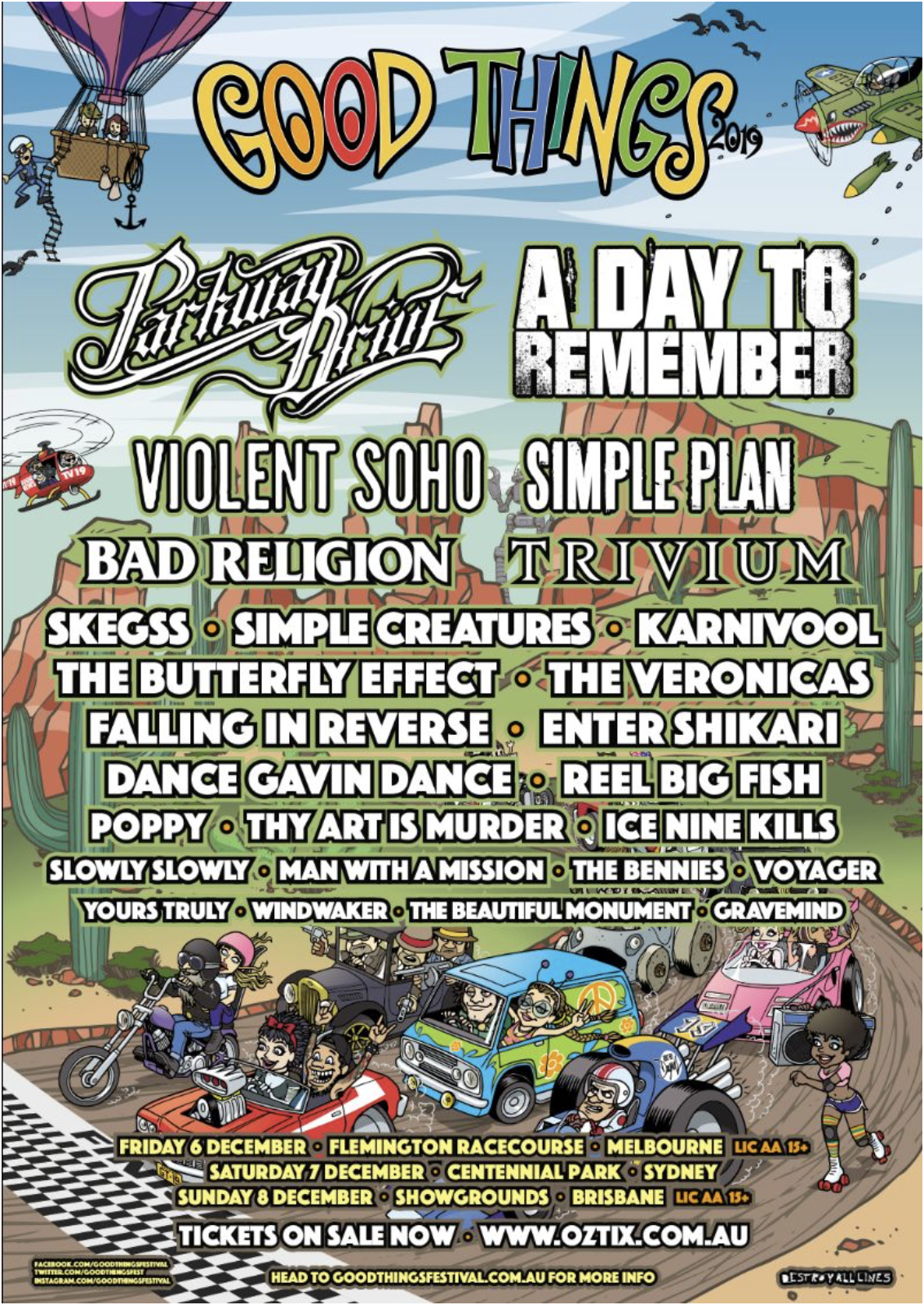 After a 5 year hiatus and 11 year festival gap, The Butterfly Effect have come out of their cocoon, and will be appearing at Australia's favourite alternative music festival, Good Things Festival 2019. Due to scheduling conflicts, The Damned Things are no longer appearing at Good Things, with The Butterfly Effect to take their place.
Vocalist, Clint Boge states "More than bristling at the chance to play alongside our great mates Karnivool, on a great bill full of amazing bands for a huge festival, Good Things will Rock!"  He adds, "If someone had told me that more than six years after leaving the band we'd be back together, stronger than ever and playing Good Things, I'd have told them they were dreaming. But here we are. I never thought I'd be playing another show with The Butterfly Effect, let alone a festival like Good Things, its f#cking huge, I'm stoked, what can I say?"
Under their sleeve, since there 2008 release of Final Conversation of Kings, new single Unbroken, released in August, has topped Aria Charts and has fuelled a run of nationwide sold out shows. With an amazing catalogue, discography and worldwide accolade, Australian Fans are in for a treat this December!
GOOD THINGS FESTIVAL LINE UP: 
Parkway Drive | A Day To Remember
Violent Soho | Simple Plan
Bad Religion | Trivium
Skeggs | Simple Creatures | Karnivool
The Butterfly Effect | the Veronicas
Falling In Reverse |Enter Shikari
Dance Gavin Dance | Reel Big Fish
Poppy | Thy Art Is Murder | Ice Nine Kills
Slowly Slowly | Man With A Mission | The Bennies
Voyager | Yours Truly
Windwaker
The Beautiful Monument | Gravemind
DATES AND VENUES  
Friday 6 December – Flemington Racecourse, Melbourne
Saturday 7 December – Centennial Park, Sydney
Sunday 8 December – Brisbane Showgrounds, Brisbane