The Creases Drop Joyous New Single & Mini-Tour With Good Boy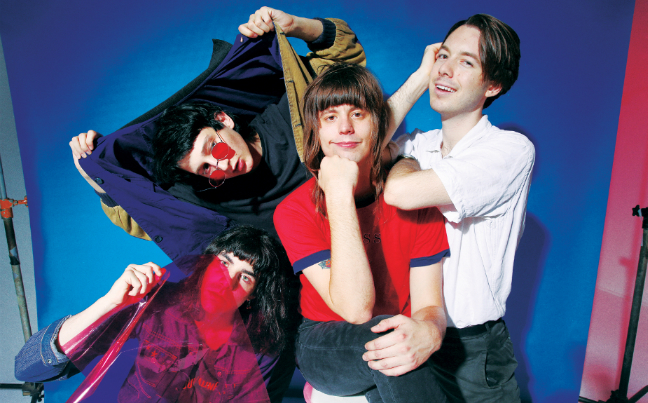 Brisbane's favourite quirky bunch of 90's wave rockers The Creases have released a new single, announced a tour with local trio Good Boy, and confirmed their debut album is coming REAL soon.
Forming in 2013 to record two demos in a basement in the 'burbs of Brisbane, The Creases have steadily grown to become an unmissable live act in their hometown.
Their latest single Everybody Knows is full of everything we've come to love from the quartet. Their signature wall-of-sound guitar tones are kept in check by a bouncy bass riff, and Joe Aguis' simple vocal melody is an immediate earworm.
What makes Everybody Knows a touch different to their previous singles is the absolutely explosive chorus, that can only sound better live with hundred of voices instead of the mini-choir the band crammed into the studio. The horns in the final chorus are also a nice touch, showing The Creases aren't just one-trick guitar-pop ponies.
Everyone Knows is the freshest taste of the band's upcoming debut album 'Tremolow', with a release date for this year said to be confirmed very soon.
In support of their latest single, The Creases will play a show in Melbourne, Sydney, and Brisbane. They'll be bringing Good Boy along, who'll surely continue to make new fans with a live set full of indie-rock bangers from their two stellar EPs.
Check out The Creases' new single Everyone Knows and supporting tour dates below!
The Creases 'Everybody Knows' Single Tour
supported by Good Boy
FRI 24 FEB
The Everlyn, Melbourne
SAT 25 FEB
Hudson Ballroom, Sydney
SAT 4 MARCH
The Brightside, Brisbane
Get Tickets HERE