The Dandys Power Up With Their Latest Offering, 'Gums'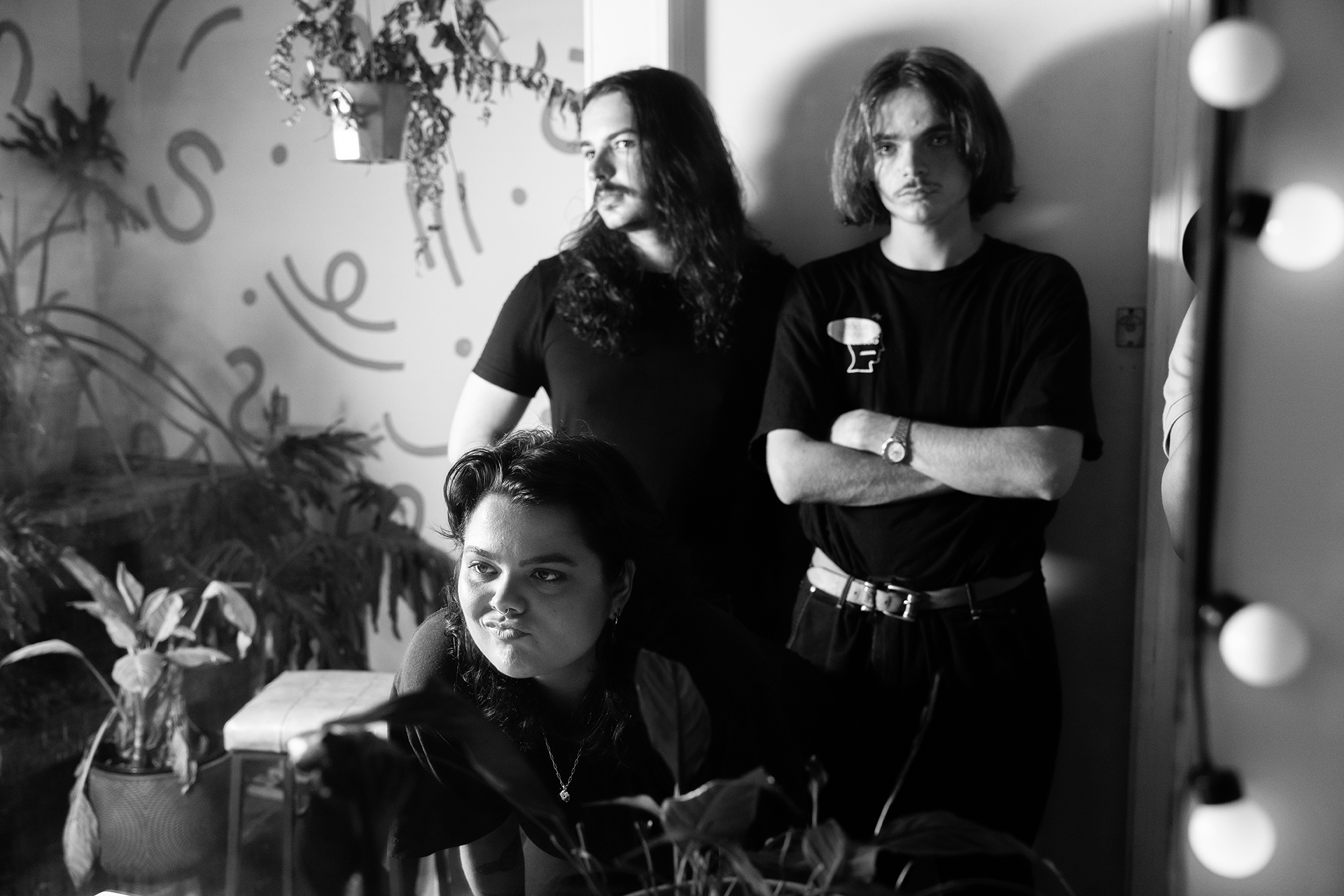 Brisbane/Meanjin-based alt-rock outfit, The Dandys have today revealed their latest offering, Gums. The new single also comes with the news of their debut EP, Sex and Feuds which is due for release on September 15.
Presenting yet another tantalizing glimpse into their inaugural EP, 'Gums' propels The Dandys on an electrifying rollercoaster journey, a high-energy odyssey that undeniably emerged as a crowd-pleaser during their electrifying performance at Splendour. With an accelerating tempo, the pre-chorus descends into profound depths, only to erupt into a liberating instrumental chorus embellished by a euphoric cascade of psychedelic guitar melodies. The track's bridge and outro surge ahead with a mesmerizing wall of fuzz-driven intensity, enveloping the listeners in a whirlwind of sensations that lingers long after the music fades.
"'Gums' is about releasing the pressure. We all know growing up is overwhelming, so is booking dental checkups and managing your chronic iron deficiency. It's about the mindset of wanting self-improvement but lacking the motivation or desire to do the mundane. Mostly though, 'Gums' is a track that gives you permission to take that pressure off and have a good time. It's not really that deep." – Mads Protheroe, The Dandys.
Sex and Feuds delves deep into an unvarnished expedition through the tumultuous odyssey of adolescence, presenting an unfiltered narrative that resonates with unapologetic authenticity. Brimming with an audacious attitude and an effervescent dynamism, the EP masterfully encapsulates the boundless vitality of youth while embracing the unbridled passion of a burgeoning musical ensemble as they forge their distinct sonic path.
Sex and Feuds is basically all about growing up and learning how to respond to all the things life inevitably throws your way. As always, you can expect some unapologetic tongue in cheek songwriting, plenty of attitude and a whole lot of energy. In saying that, there's also some really vulnerable tracks on the record that we're really excited to share. As a whole though, it's a snapshot of our first year as a band. It's what we felt and experienced and we hope it makes you feel something too." – Mads Protheroe, The Dandys.
Continuing their tradition of skillfully fusing infectious melodies with thought-provoking themes, The Dandys once again demonstrate their prowess in 'Gums'. This track emerges as a liberating anthem, a call to arms encouraging listeners to shed the weight of life's worries and embrace the present moment. With unabashed audacity, the song embodies the band's unyielding commitment to tackling pertinent concerns head-on through their artistic expression. Gums is available now, everywhere while The Dandys debut EP, Sex and Feuds is available September 15.