The Faim Return with Elevating New Single 'Ease My Mind'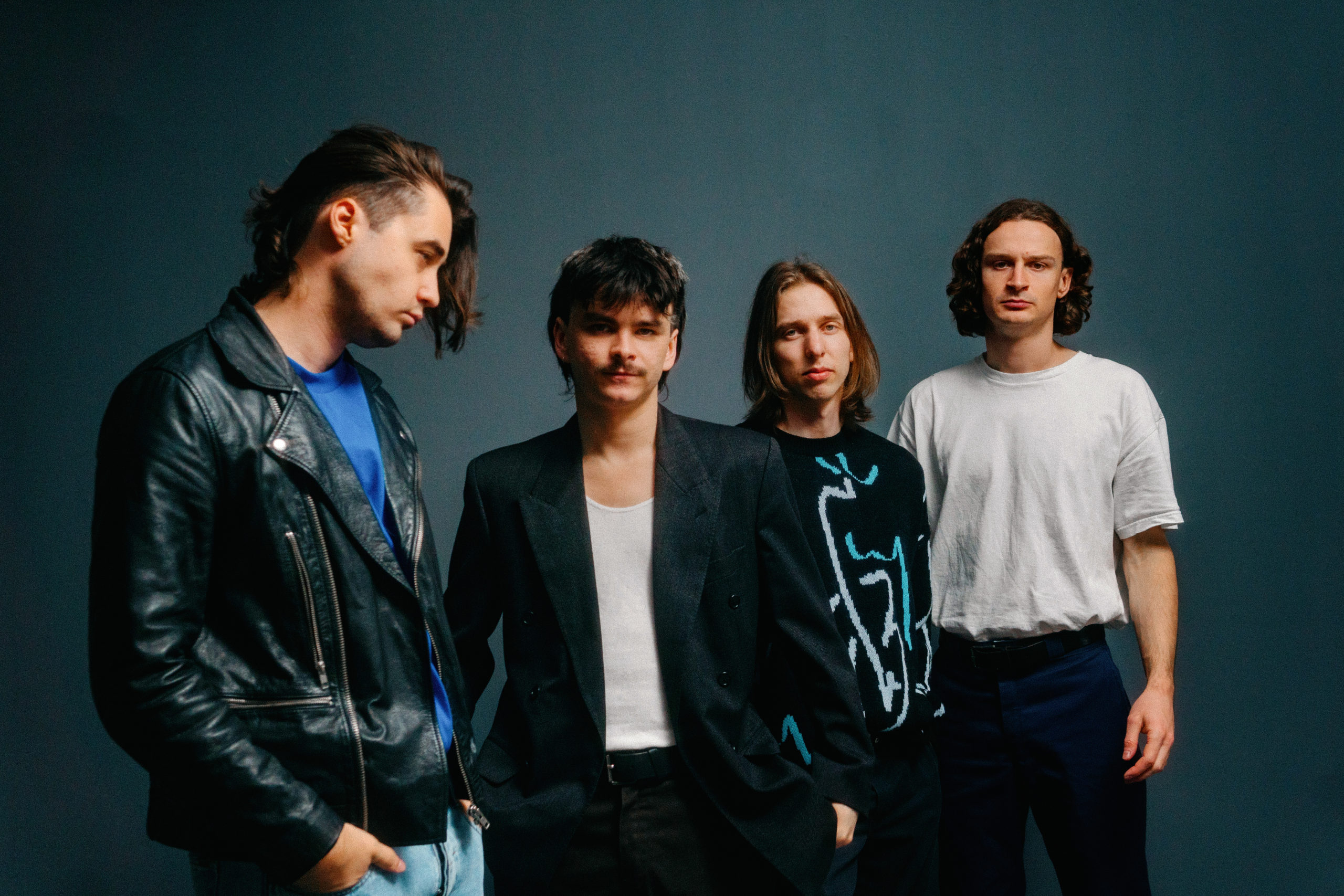 Perth pop-rock band The Faim have become one of the nation's most exciting music exports in recent years, with an explosive following and staggering growth. Rousing new single 'Ease My Mind' – released 19 November 2021 – is a shining example of their perpetual development and undoubtable conviction.
Produced and mixed remotely by Zakk Cervini (Bring Me The Horizon, Yungblud, Machine Gun Kelly) from Perth to Los Angeles, 'Ease My Mind' is an emphatic and infectious anthem with an air of vulnerability. The band's dynamic instrumentation and frontman Josh Raven's sincere vocals make the track an energetic and urgent plead for emotional support, with resounding drums and vigorous guitars uniting for a purifying chorus.
Along with the release of the single is an accompanying video – directed by Drew Kendall – and shot at various locations in Western Australia. The clip features 1980s aesthetics with retro props and colour schemes juxtaposing the dark sentiment of the song while focusing on the band's performance. These multicoloured visuals and bold costuming with a humorous approach illuminate the many facets of the band and demonstrate a lightheartedness despite the earnest lyrics.
Bassist, keyboardist and songwriter Stephen Beerkens discusses the meaning behind 'Ease My Mind':
"'Ease My Mind' was written last year, during a very unpredictable period of my life. Unable to do the things that meant the most to me, I found myself dealing with stress and emotions I'd never experienced. During this time, I was constantly looking for someone or something to lean on and wrote 'Ease My Mind' about processing and dealing with these emotions."
With Rock Sound calling them "one of the hottest bands to emerge over the last 12 months," The Faim have been widely supported by the likes of Kerrang!, Billboard and Alternative Press. Previous singles from their adored 2019 debut album State of Mind featured in a myriad of Spotify and Apple Music playlists, with both 'Humans' and 'Summer is a Curse' added to rotation on Hit Network and receiving extensive airplay worldwide.
The Faim have gone on to release certified gold singles and sell out headline shows around the world, including performances at international events such as Reading and Leeds Festival, Download UK and Slam Dunk Festival. They have accumulated over 130 million streams globally, worked with the likes of Pete Wentz (Fall Out Boy), Mark Hoppus (blink 182) and Josh Dun (Twenty One Pilots), and licensed their music to Jeep, Coca Cola and MTV.
As one of the most prominent acts in the country, The Faim are determined to bring genuine music with a sense of community to fans worldwide and are unafraid to have a bit of fun on the way.