SPOTLIGHT: The Go Set Announce Tour & New Music Video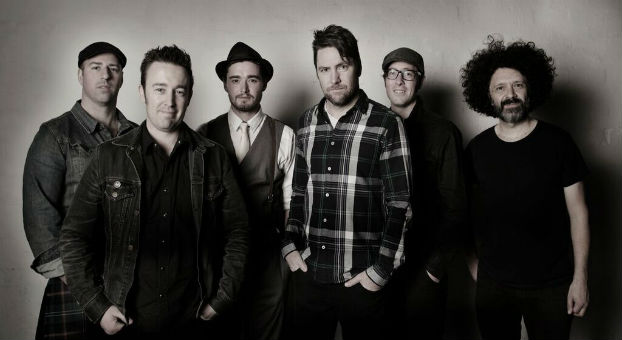 Aussie folk punkers The Go Set are getting ready to bring their huge 'brothers in arms' sing-alongs down the East Coast and to Adelaide on the 'In The Streets' Tour in April. In celebration, they have also dropped a new video for the latest single and title track from their latest album 'Rolling Sound'.
The Rolling Sound music video creates a sense of nostalgia as it cuts between shots of kids having ice-cream fights on the beach and skating around the Melbourne suburbs. Intersected with flickering shots of a pensive older man and various city landscapes, the Super 8 film style of the video will make you feel as though you're watching yourself as a child.
The soundtrack to your old home movies, the folky-punk sound of Rolling Sound is comfortably familiar. Highlighting a wide array of influences from surf rock to old school punk, the six piece's upbeat banger is reflective and evokes everything from joyful reminiscing, to homesick 'I need to call my Dad and tell him I love him' feels. The celtic rock infused guitar, in conjunction with the warm vocal tone of Justin Keenan makes for a sentimental tune that will have you reflecting on all things homely.
The 'In The Streets' Tour kicks off in April. If you're all for 10 beers too many, big sing-a-longs, and a bloody ripper time, your attendance is compulsory!
'IN THE STREETS' TOUR DATES
FRI 8 APRIL
Southern Cross Hotel, Gold Coast
SAT 9 APRIL
Beetle Bar, Brisbane
FRI 15 APRIL
Brighton Up Bar, Sydney
SAT 16 APRIL
Transit Bar, Canberra
FRI 22 APRIL
Barwon Club, Geelong
SAT 23 APRIL
Grace Emily, Adelaide
SUN 24 APRIL
The Tote, Melbourne
Get Tickets HERE