The Jungle Giants Announce The Release Of Their Fourth Album and National Tour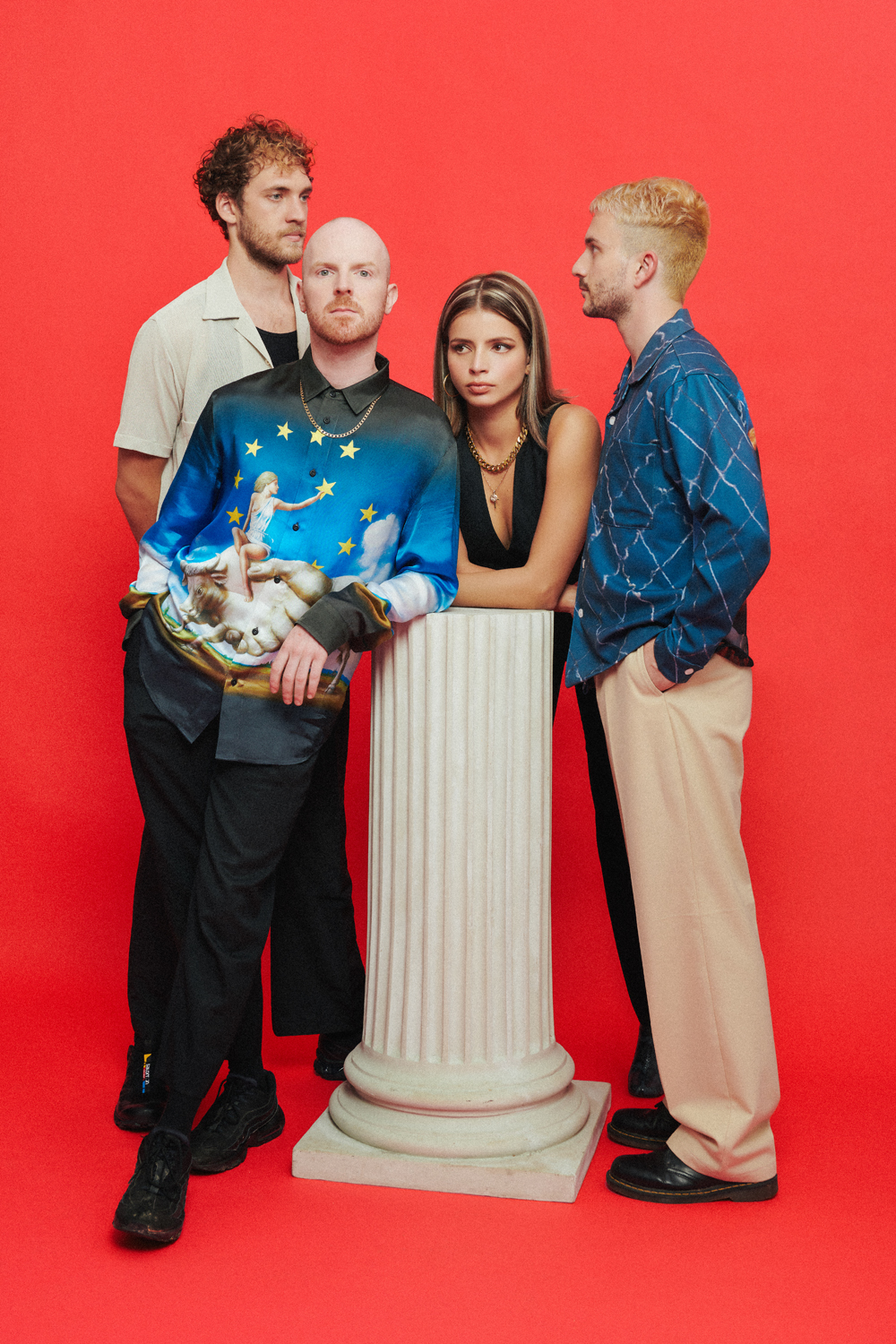 It's a good Monday when we get news that The Jungle Giants will be releasing their hugely anticipated fourth album, Love Signs on Friday 23 July 2021. Riding some big waves off the back of their huge single, Treat You Right we know the album will be a goodie.
Australian fans are getting a double treat with today's announcement as the band are over the moon to also let loose that they're hitting the road in celebration of the new album. Joining the band on the will be special guests, Bag Raiders who will be bringing a DJ set designed to get the party started early.
Fans who register for presale from today will have first dibs on the tickets. By purchasing presale tickets from Friday 28 May, they will also have the chance to win a limo ride with The Jungle Giants and have an exclusive listening party of the new album, Love Signs. The winner will get to bring a friend and The Jungle Giants will bring the bangers.
General on-sale will start on Tuesday 1 June 2021. Register for presale here
After completing a world tour in early 2020, The Jungle Giants returned to Australia at the same time the pandemic hit, forcing everyone into strict lockdown. For Hales, the timing couldn't have been better, providing the push he needed to properly go it alone creatively.
"It's been a really good process, really self-affirming," Hales says of making Love Signs. "When you trust in your ability, and you trust in your heart, and just be really honest, that's the best feeling in the world. The album is about all those little messages we send each other, the love signs."
Being locked away in the studio by himself for weeks on end proved taxing, but also fortuitous, both personally and professionally. It forced Hales to take creative risks, like channelling Timbaland and Ashanti in his '90s production style and vocal falsettos.
The ride that is The Jungle Giant just keeps getting better and better and we here at AAA cannot wait for this new album and tour!
THE JUNGLE GIANTS LOVE SIGNS TOUR
Tickets
24 – 27 May – Tour pre-sale registration opens
9am 28 May – Tour pre-sale opens
11.59pm 31 May – Tour pre-sale closes
9am 1 June – General on sale
Fri 3 Sept – The Goods Shed, Hobart
Sat 4 Sept – Sidney Myer Music Bowl, Melbourne (lic/aa)
Fri 10 Sept – Thebarton Theatre, Adelaide (lic/aa)
Sat 11 Sept – Fremantle Arts Centre, Fremantle
Sat 18 Sept – Riverstage, Brisbane (lic/aa)
Fri 24 Sept – Hordern Pavilion, Sydney (lic/aa)