The Jungle Giants Drummer Opens Cafe feat. Other Brissie Bands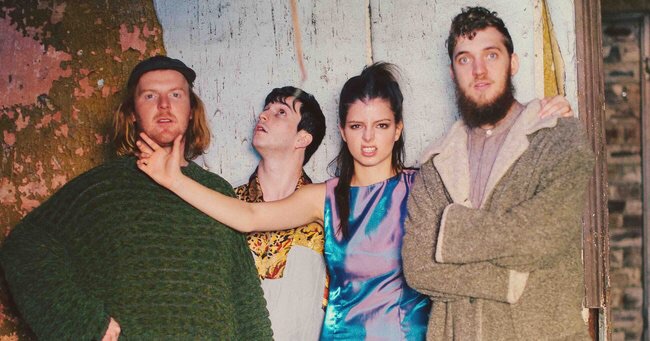 Keenan Bijker, drummer of Indie boppers The Jungle Giants, has just opened a new cafe in Brisbane's Spring Hill. The cafe, named Two Donkeys, is located on the ground floor of Novotel Hotel and gets its name from the two miniature donkeys Bijker played with as a child.
However, Bijker isn't the only Brisbane musician involved in the cafe's opening. The head barista is Spencer White, lead singer from Brisbane psychedelic pop band Morning Harvey, and Sam Sargent of The Belligerents and Moses Gunn Collective fame built the bar and interiors of the cafe.
The Jungle Giants first started gaining traction with their debut self-titled EP, which spawned hit singles Mr Polite and No One Needs To Know. Since then the 4-piece have released their much-loved debut album 'Learn To Exist' in 2013, which had on it possibly one of the best indie pump up songs of all time I Am What You Want Me To Be.
Their 2015 sophomore album 'Speakerzoid' certainly didn't disappoint either with super groovy tracks Every Kind Of Way and Kooky Eyes.
Two Donkeys is set to keep their menu simple with one bean, no cold drip coffee. Bijker says they'll be keeping the menu simple, "There's all-day breakfast, lunch from 11am, about 10 items on the menu".
So, if you're feeling thirsty or peckish and you find yourself in Spring Hill, why not head on in to Two Donkeys to snare yourself a coffee!
The Jungle Giants 'Together We Can Work It Out Together' Tour
FRI 17 JUN
The Triffid, Brisbane (All Ages)
SAT 18 JUN
The Gov, Adelaide (All Ages)
FRI 24 JUN
170 Russell, Melbourne
SAT 25 JUN
The Metro, Sydney (All Ages)
FRI 8 JUL
Players Bar, Mandurah
SAT 9 JUL
Jack Rabbit Slim's, Perth
Get Tickets HERE