The Jungle Giants Team Up With Renee For The Dreamy Treat, 'Rakata'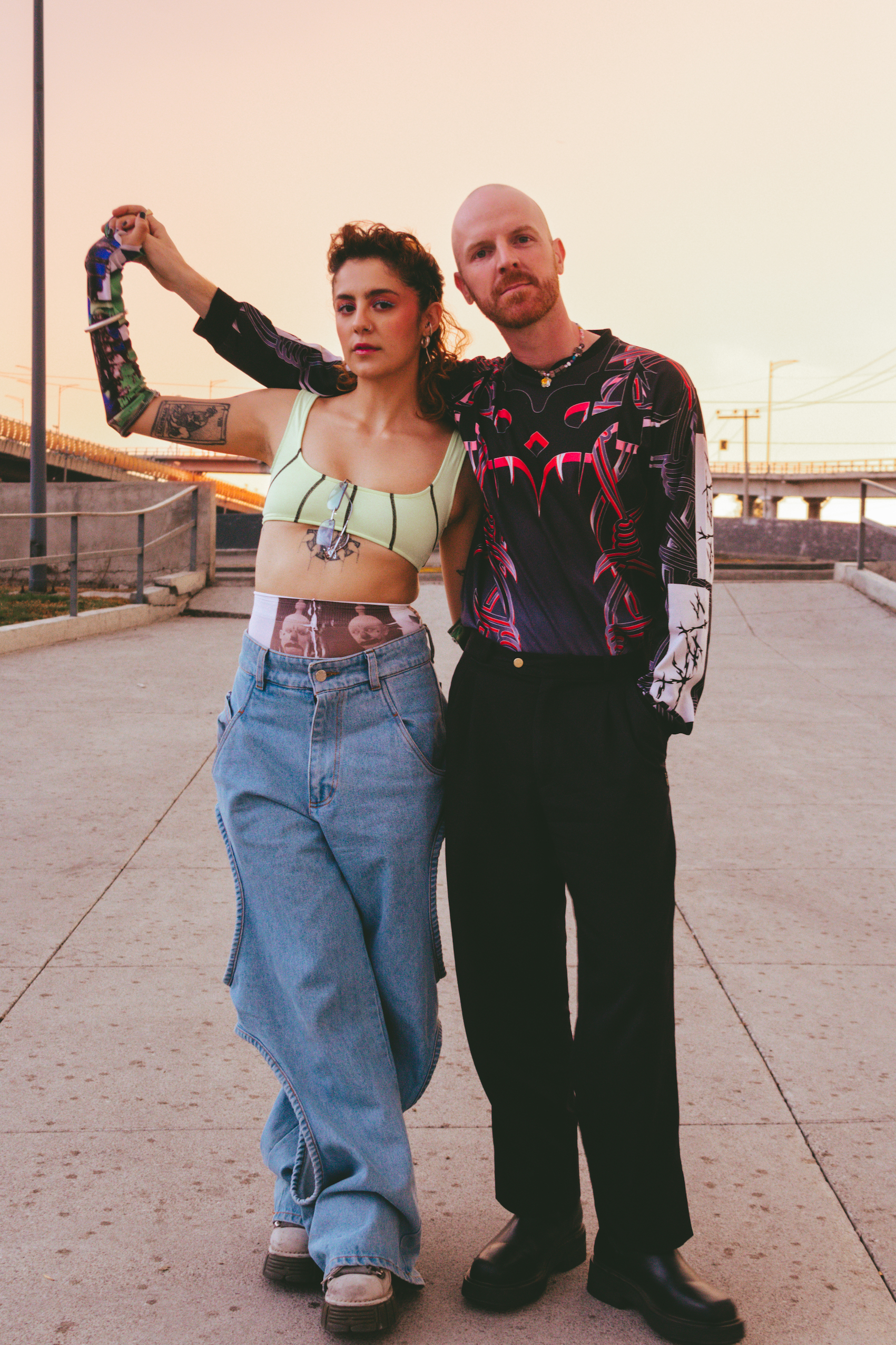 The Jungle Giants have united with the mesmerising talents of RENEE for the electrifying new release titled Rakata. Blending enchanting verses in English and Spanish, this ethereal composition transcends borders, speaking the universal language of music. Infusing sultry R&B rhythms with the hypnotic allure of trap-infused beats, Rakata unveils a transcendent soundscape that pays homage to Mexico, its incredible people, and the extraordinary escapades that have coloured The Jungle Giants' recent journeys.
Transporting viewers on a captivating visual journey, courtesy of visionary director Rosella Fragoso, the music video for Rakata invites us to witness the exhilarating escapades of The Jungle Giants' charismatic front man, Sam Hales, and the enchanting RENEE as they explore the enchanting tapestry of Mexico City. Immersed in the city's vibrant energy, the duo ventures through bustling streets, uncovering hidden gems and immersing themselves in the rich cultural tapestry.
Rakata started as a fun experiment that turned into a pretty life changing journey for me. I had initially started the song with Spanish samples, that I would eventually change into English, but the song just sounded so much better as a bilingual thing. Meeting RENEE became just as special and gave the song so much more meaning. We clicked instantly and you can pretty much tell in the video, we're just two new friends having an adventure." – Sam Hales, The Jungle Giants.
The band are currently in the middle of a mammoth Australian tour having already ticked off stops in Hobart, Adelaide and Fremantle and are still yet to stop off in Brisbane, Gold Coast, Sunshine Coast, Auckland and more.
RAKATA is another tick in the box for a band that is forever conquering, it's a fantastic addition to an already very impressive catalogue of music. It's available now, everywhere.
'TRIPPIN UP' AU/NZ TOUR DATES
Tickets here
Fri 19 May – Uni Bar, Hobart
Sat 20 May – Hindley Street Music Hall, Adelaide
Sat 27 May – Metropolis, Fremantle
Thu 1 June – Wollongong Uni Hall, Wollongong
Fri 2 June – UC Refectory, Canberra
Sat 3 June – Enmore Theatre, Sydney
Thurs 8 June – The Tivoli, Brisbane
Fri 9 June – The Tivoli, Brisbane – SOLD OUT
Sat 10 June – Dreamworld, Gold Coast
Sun 11 June –Venue 114, Sunshine Coast
Fri 16 June – Powerstation, Auckland
Sat 17 June – San Fran, Wellington (early + late show)
Thu 22 June – Forum, Melbourne
Fri 23 June – Forum, Melbourne – SOLD OUT
Australian shows – The Lazy Eyes and AROHA supporting
New Zealand shows – AROHA supporting
UPCOMING FESTIVALS
6 – 9 September / Snow Machine – New Zealand
29 September – 1 October / Wanderer Festival, Pambula, NSW