The Paper Kites Keep The Announcements Rolling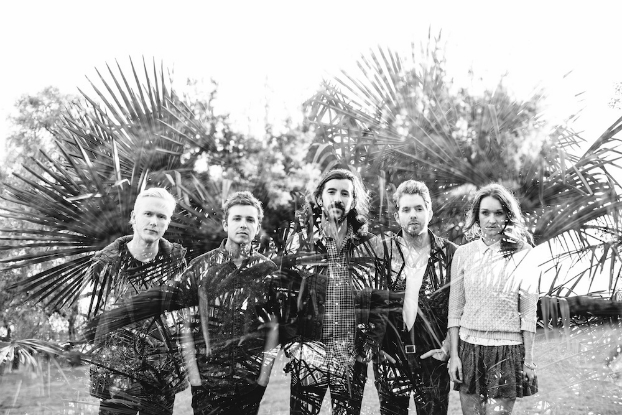 It's an exciting week for Paper Kites as they announced the dates for their 'Midnight' national tour, alongside the release of their new music video for Renegade.
Directed by Dan Huiting (Bon Iver), Renegade follows a group of teenagers who break into an aquatic cinema, La Cinequatic, in the early hours of the morning. With a seriously nostalgic feel, Renegade fits within the band's midnight trilogy of late-night stories, set between 12 and 4am. The trilogy also includes two songs off the album, Electric Indigo and Revelator Eyes.
Taking inspiration for the video trilogy from imaginary places and those late-night hours, lead singer Sam Bentley said, "It's been really cool actually seeing these places on screen in the videos and people watching and asking us where they can find them".
The video shows the carefree ways of being youthful in a cool and gentle way that averts from the stereotypical 'badass' teenagers and instead shows another side of youth, one that's colourful and innocent – Youth that simply want to enjoy the little special moments!
The song is both earnest and pure, which beautifully creates a hazy heartwarmer and an aesthetically pleasing video.
The band will begin their 'Midnight' national tour in late June at Enmore Theatre in Sydney and will continue with shows in Melbourne, Brisbane, Perth and wrapping in Adelaide. Checkout tour dates and the music video for Renegade below!
The Paper Kites 'Midnight' Tour Dates
THU 23 JUN
Enmore Theatre, Sydney
FRI 24 JUN
Athenaeum Theatre, Melbourne
SAT 25 JUN
The Tivoli, Brisbane
FRI 1 JULY
Astor Theatre, Perth
Get Tickets HERE