The Plane Sailors' 5 Bush Tricks For Producing Your Own EP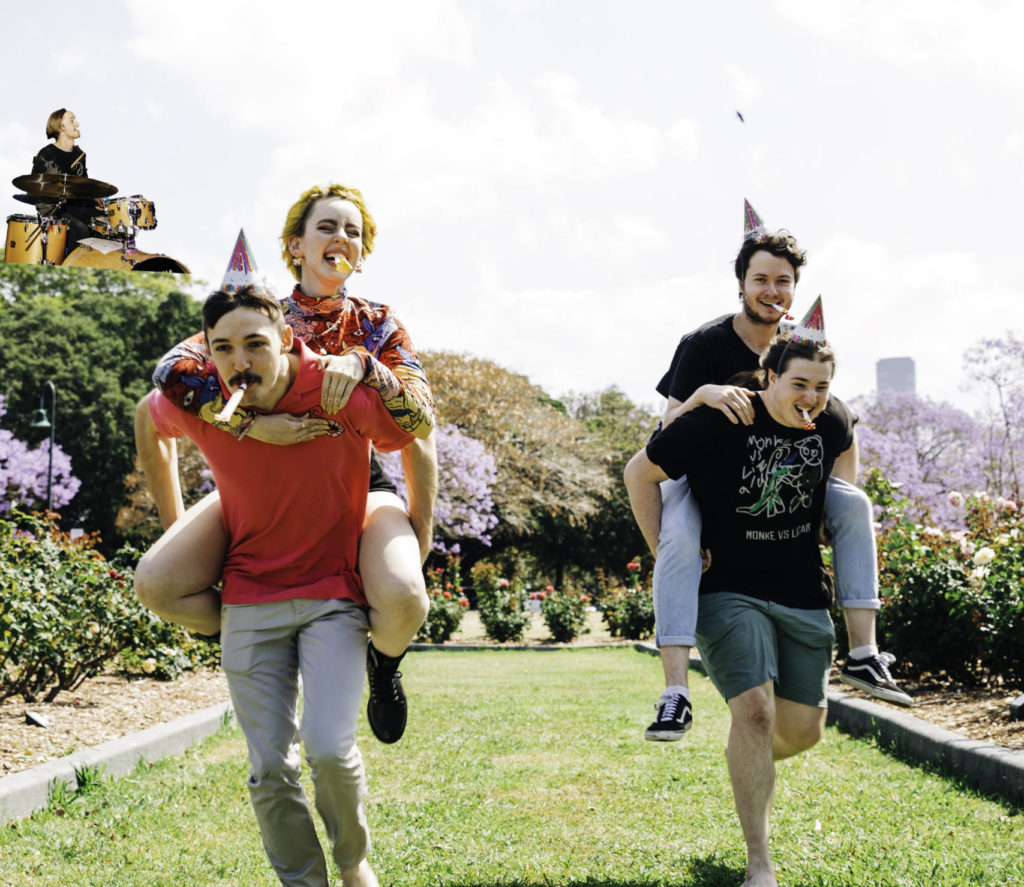 Off the back of their latest single 'Bell Curve', our mates from The Plane Sailors have kindly put together an essential guide to producing your own EP.
With a sound reminiscent of The Wombats, Arctic Monkeys and Ball Park Music, the Brisbane based five-piece are creating a tasty mix of emo-tinged indie-rock. Their second single of the year 'Bell Curve' is an upbeat tongue-in-cheek tune, lyrically covering themes surrounding mental health and finding the good in the glum. Accompanied by a trippy music video focusing on the mind of singer Curtis Hooper, this single is just a taster of what's to come from the self-recorded debut EP that they've just wrapped up.
With the process still fresh in the minds of band members Joe and Curtis, they've managed to provide a guide equal parts informative and witty- have a read below!
1. Know your flamin' parts before you come into the studio.
Don't waste everyone's time winging your way through takes – we get it's a home project, but some base professionalism is expected. Botching parts puts a lot of pressure on everyone else around you, especially those who own the gear, and took the time to set it up. Put some practice in with a click for a good month before you roll in and waste everyone's time or the vocalist will end up tracking your parts for you. We're lookin' at you, drummers.  (Joe)
2. Give your ears a break every hour when mixing.
Joe claims that your ears compress and you need to give them silence for a clean reset. Joe also made a cuppa with the real expensive tea I was given every time he said he was resting his ears. Probably do the ear rest thing, but not in the kitchen.  (Curtis)
3. Self Care.
Stay hydrated and eat well in the studio. Take breaks and enjoy a nice cup of tea. Some days you will come in and leave with a worse mix than the one you started with. But, you can minimise the frequency of this if you are fresh, focused and fed coming into the studio. Always let your tea bag sit in the cup for 2-3 minutes then remove it, stir it, then add sugar and milk depending on your tastes and mood. (Joe)
4. Make sure you have a clear vision and timeline.
Set yourself deadlines, commit to the days and hours you said you'd work on this project. It's nice not to be pressured and all, but if you don't hurry up half your band will quit before your music is ready, and that's another article for another day. Get some momentum and maintain it. (Curtis)
5. Nothing goes to plan.
Seriously, nothing. It doesn't matter how many hours, dollars or tears you put into this project, it will never be what you envisaged. Don't give up though, be adaptable, welcome the chaotic nature of art and the industry we're in. Also, not many people will ever stick to your timelines, so sometimes you end up doing more work than is fair. Life's not fair and that's kinda it, but you'll get there in the end, it'll be worth it; you'll create something wonderful and make your best friends on the way. (Curtis)
Bookmark that advice for when the time comes- and until then, have a listen to the new single 'Bell Curve' available now.