The Smith Street Band's Wil Wagner Announces Solo Shows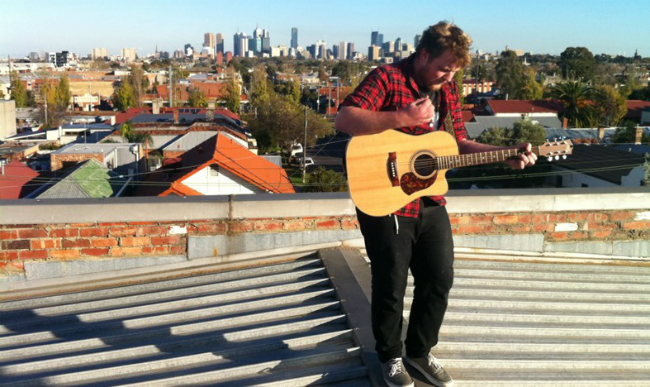 If you're one of the many sad fans who missed out on tickets to The Smith Street Band, then you'll wanna get on this quick – frontman Wil Wagner has announced two solo shows in Melbourne and Sydney, just for you!
Wil is set to play both shows in August with the help of Jeff Rosenstock, the New Yorker who produced The Smith Street Band's latest album 'Throw Me In The River'. Sounds like a good (sweaty) way to spend an evening if you ask us!
Forming in Melbourne in 2009, The Smith Street Band are loved for their uniquely Australian larrikin punk sound. They've extensively toured Australia and abroad, including sets at Laneway and Splendour In The Grass, and their singles Surrender and I Don't Wanna Die Anymore have featured in triple j's 2014 Hottest 100.
Now with two EPs and three full-length albums under their frayed belts, they barely have to announce a show before it's sold out.
Put The Smith Street Band's music on Valium and you get the lone work of guitarist and vocalist Wil Wagner. His three solo albums all have a distinctly chilled out vibe to them and feature that refined punk voice that we love from the group.
Wil's voice takes centre stage in his solo work staying strong, dissonant and emotionally powerful. His latest album 'Laika' has had fans in a trance with just soft acoustics and his signature voice.
If you're keen as a bean like us see below for tour dates and tickets!
Wil Wagner Solo Live Dates
THU 18 AUG
Oxford Art Factory, Sydney
FRI 19 AUG
Corner Hotel, Melbourne
Get Tickets HERE