The Smith Street Band's Wil Wagner Announces National Tour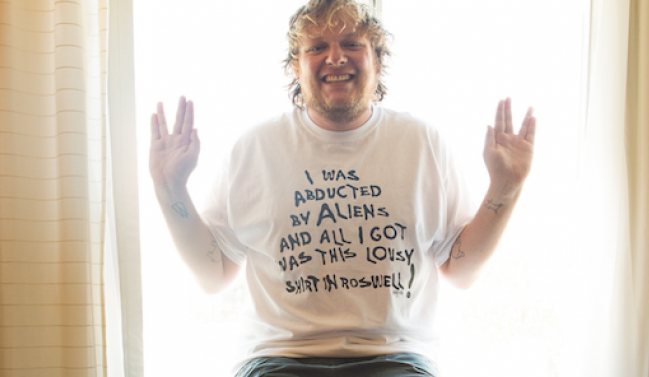 Aussies love an underdog, and Wil Wagner's songwriting and lyrics encapsulate exactly what it's like to be dealing with inner demons while constantly touring and the highs and lows of being in a band. Better known as the frontman of beloved Melbourne larrikin rockers The Smith Street Band, Wagner has dropped a national tour before returning to the band for what's set to be "busy year", a.k.a there's a new album on the way!
After the success of two sold-out East Coast shows last year between recording commitments, Wagner will return to the stage in solo mode for what will be his furthest reaching tour to date. The tour will span from Perth to Brisbane, including a residency at Melbourne's prestigious Melba Spiegeltent.
Punters will be able to hear sets from Americans Laura Stevenson and Ian Graham, and British muso Iona Cairns, all three have become friends with Wagner during his years of overseas touring.
Don't miss the chance to hear Wagner's delicate and honest songwriting from his 2013 release 'Laika' along with the possibility of stripped-back 'Smith Street Band tracks! He's also been known to bust out a Violent Soho cover…
Wil Wagner National Tour
supported by Laura Stevenson
WED 15 FEB
The Zoo, Brisbane
THURS 16 FEB
The Northern, Byron Bay
FRI 17 FEB
The Small Ballroom, Newcastle
SAT 18 FEB
Uni Bar, Wollongong
SUN 19 FEB
Oxford Art Factory, Sydney
TUES 21-THURS 23 FEB
The Melba Spiegeltent, Melbourne
FRI 24 FEB
Badlands, Perth
SAT 25 FEB
Mojos, Fremantle
SUN 26 FEB
Ed Castle, Adelaide
*Laura Stevenson not playing WA/SA
Get Tickets HERE