The Strums Release Smokin' New Single and Tour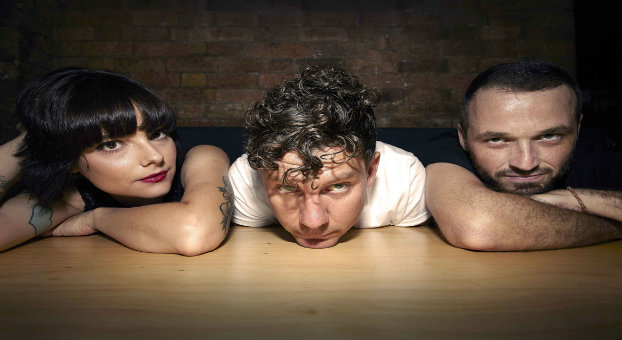 Brissie rascals The Strums are releasing their rowdy new single Bare Hands along with a couple of tour dates along Australia's East Coast.
Bare Hands sees frontman Jai Sparks show a new side to his songwriting with the new track being a lament for failing relationships and letting go.
The latest offering from the rock trio sees them produce a more refined and established sound. The instrumentals are cleaner but still offer those sweet punk vibes, while the vocals from Sparks are more refined while still delivering a raw and unrestrained sound. Bare Hands highlights their maturing sound when compared to their previous single Badass Teenage Moustache, which was seriously punk-rock, from the garage jamming feel to the rebellious bellowing vocals.
While you can hear how the band's growing up they haven't strayed too far from their original sound. It's still smothered in cool rock vibes and has a strong, upbeat bassline that's only enhanced by the catchy AF lyrics "It's like I'm tryna catch smoke… With my bare hands".
The punk-rockers have had a lineup change bringing in their long time best mate, Helen Stringer slappin' on da bass. Bare Hands is set for release on Friday 15th April and is available for pre-order on iTunes now.
The new track isn't out yet so check out their previous single Badass Teenage Moustache:
The Strums 'Bare Hands' Tour Dates
 FRI 15 APR
Sol Bar, Sunshine Coast
FRI 22 APR
The Old Bar, Melbourne
SAT 23 APR
The Brighton Up Bar, Sydney
THURS 28 APR
The Northern, Byron Bay
SAT 14 MAY
Black Bear Lodge, Brisbane
Get Tickets Here.