The Top 10 Songs That Inspire R&B Musician Nxlly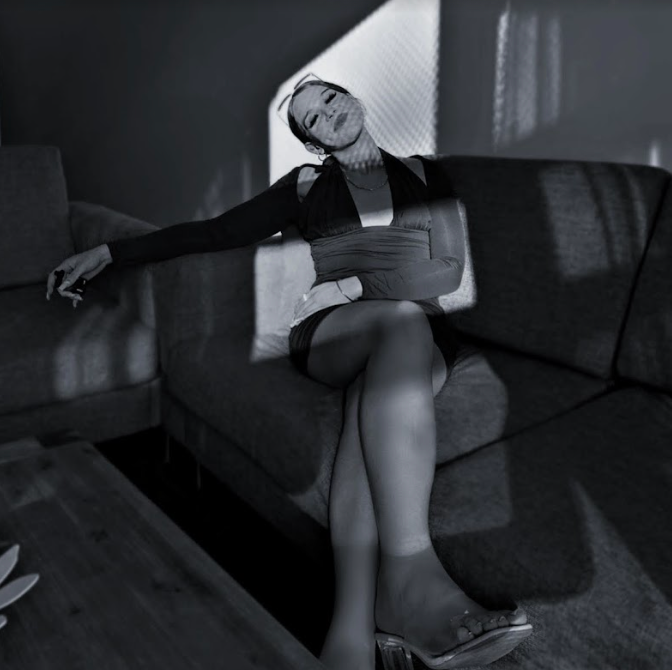 Perth/Boorloo singer & songwriter NXLLY has released her much-anticipated debut EP 'Fake LuV' and shared a playlist of tracks that inspire her creations.
All about uplifting other female artists in the male-dominated genre, Nxlly's new EP features talent from fellow Perth female R&B artists such as Brazen Barbie, Vmarie and LXDY Z. The 5-track collection is an incredible addition to her catalogue, including an array of R&B, drill and rap-infused writing. Featuring single 'I KNOW' and new tracks 'TELL ME', 'YOU DON'T KNOW ME ft. LXDYZ', 'PULL UP ON ME ft. Vmarie' and 'I GOTCHU ft. Brazen Barbie', the 'Fake LuV' EP is coupled with the sound of acclaimed producer and mix engineer DINJE.
In no particular order, Nxlly's outlined the 10 most influential songs to her artistry below:
Rubi rose – Intro / cardi b interlude
Rubi's song inspires me because it's a literal visualisation of what I'm manifesting for myself. It hypes me up and motivates me to keep grinding.
6LACK – Nonchalant
I feel like the lyrics say enough, 6lack inspires me in more than one way, he is humble yet he knows he has what everyone wants, he speaks truth in his lyrics, it's not just for fun.
6LACK – Scripture
6lack shows me that you can do anything if you believe, if you have a vision never give up, even when you feel overlooked, ESPECIALLY THEN! Let it motivate you to prove them wrong. Success is the best revenge x
Toosii – Inside Out
Toosiiii, this guy hits a spot in my heart, he makes music for the realest people, when I feel like I'm going crazy, I listen to this track and he calms me down. Makes me feel like I'm understood.
Bryson Tiller – Sorrows 
This song is just ahh, I love Bryson, always have, always will, he hits every spot, his runs, his flow, his lyrics, EVERYTHING! This is my favourite of his at the moment, but he always gets better soo…
M Huncho – True Colours 
M Hunchos voice, and melodies always hit different, even his words, I just vibe with all his music honestly.
Trippie Redd ft Myiah lynnae – Let It Out 
Ughh I love trippie so much y'all have no idea, whenever I wanna cry but I can't get the tears to fall out, THIS SONG GETS ME. EVERY. TIME.
Lil Baby – Emotionally scarred
This song bruhh, I can be in any mood and if someone played this I'd start screaming the lyrics, if you don't already know this song, you crazy, go listen right now.
Big Sean ft Jhene Aiko – I Know
You already know, this song brings out a dark feminine side of me, anytime this turns on, it's demon time babyy x
Listen to the 'Fake LuV' EP out everywhere now!