The Vanns Go Through The Walls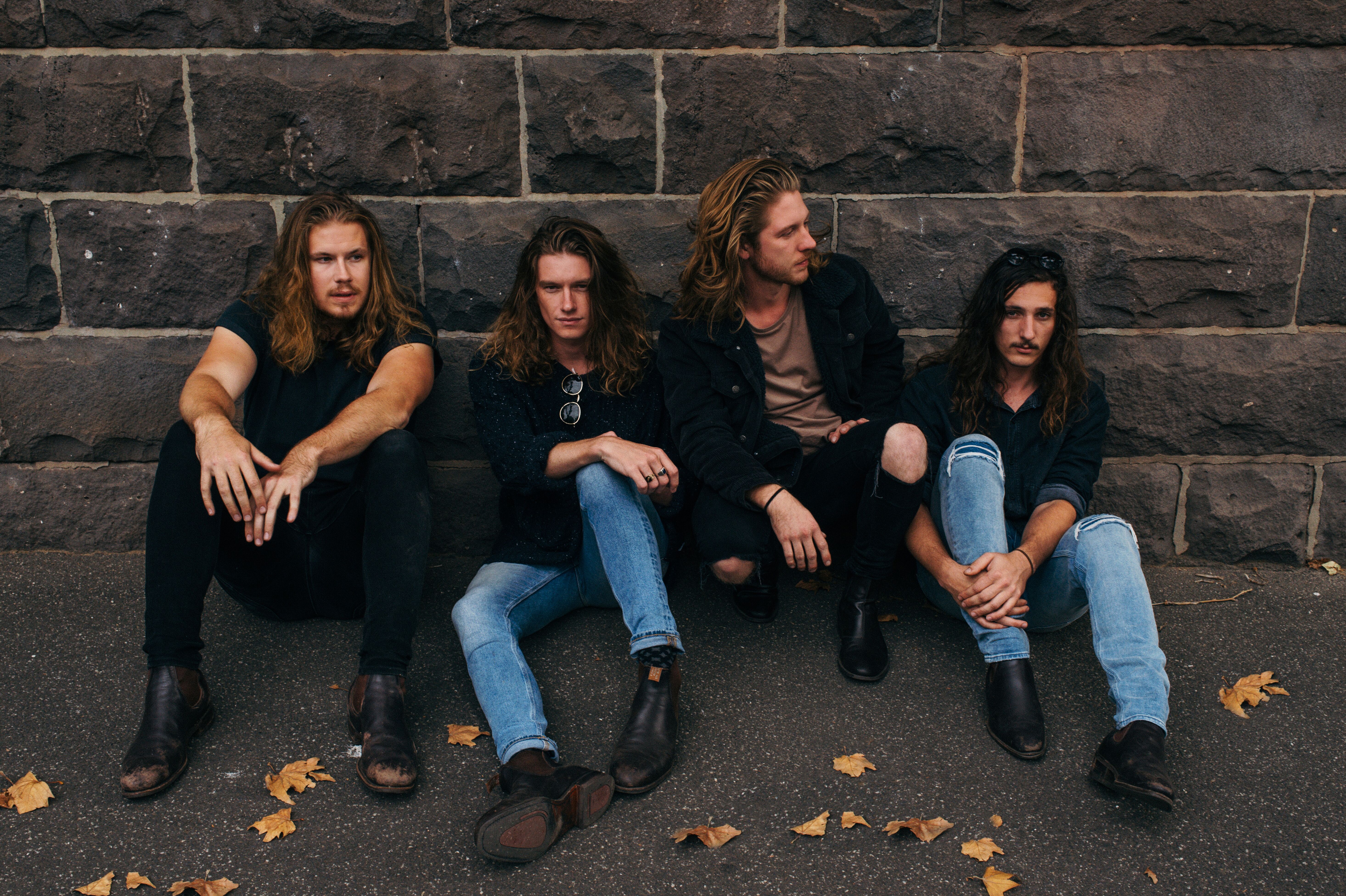 Today indie rockers The Vanns release their much anticipated debut record Through The Walls. Instead of throwing an album review together or simple interview, we thought we'd make it interesting and throw it over to Jim, Cam, Tom and Andrew to interview each other.
(Jim to Cam)
Jim:
When you're writing a song and come to a crossroads (somewhat halt in writing the song) how do you move on with the song?
Cam:
If absolutely nothing is working, I usually hang it up and plan to come back to it the next day and try again, although the "next day" usually ends up being "that afternoon" because I obsessively think about it and come up with some way to take it. Usually once I've got the seed for a song and I get stuck along the way, it's just a discipline thing to keep working on it until you breakthrough.
Jim:
On the record you played a number of different guitars. Choose one song on the record and the ultimate guitar for it if you could play it again. Specify how and why you would use that guitar.
Cam:
I bought a Gibson Les Paul after we finished recording the album, and I kind of wish I played it most of the songs, especially 'How Was I Supposed To Know'. I'm going to be playing it on most of the songs when we play them live. Luckily for me, Oscar (Dawson) is left-handed, so I ended up using his Maton Electric for a lot of the 'Humbucker' parts which was an awesome feeling guitar. I wish he'd sell it to me.
(Cam to Jim)
Cam:
If you had to describe the album we made as a colour, which colour would it be and why?
Jim:
To me the album has a purple colour to it. I see the colour purple as sombre and somewhat elusive. The album has this theme of searching for, looking for answers which can be seen as moody and dark yet purple is also quite a beautiful warm deep colour which the album has a lot of depth to it musically and lyrically and there is a lot of heartfelt honesty throughout the record.
Cam:
In your opinion, what is it about the albums you love that makes them great?
Jim:
The music is raw and real, the lyrics paint a really descriptive picture even if they're still a bit ambiguous, the record gives you breathing room to make up your own perspectives on it and you can just hear it, there's no bullshit. Straight up ubiquitous honesty.
(Tom to Andrew)
Tom:
Since you became a vegan what's the one non-vegan food or meal you miss the most?
Andrew:
Without a doubt, a bacon and egg roll. There's just no other hangover cure that hits the same spot. Luckily, these days there a few vegan eateries around Sydney that do a decent plant-based version of it … I spend way too much money at those places.
Tom:
What is your favourite aspect of being in a touring band?
Andrew:
I love everything about being in a touring band. Sure, travelling for work isn't always easy, but I never stop feeling lucky to be doing what I love for a living. You get to see amazing places with a small crew of your closest mates, and while you do it, you build really special relationships with them – it's like becoming a quirky kind of family who probably drink too much. I feel so grateful to call this my job.
(Andrew to Tom)
Andrew:
Which do you prefer, touring or recording? Why?
Tom:
I like touring more but at the same time, you get a deep sense of fulfilment writing, arranging and recording a body of work that's quite satisfying. At the end of the day though, whats more enjoyable than playing shows to people who enjoy your music with a few drinks along the way?
Andrew:
What drew you to the bass? Did you ever wish you played a different instrument?
Tom:
My first choice was actually the double bass when I was a lot younger. Not entirely sure what drew me to it but it seemed logical in my mind. Not so much my mothers as she'd have to buy the thing. Anyway she ended up doing the old "cello you've got a bass" and bought me a bass guitar for my birthday and it stuck with me ever since!
The Vanns take off on their biggest Australian tour to date. Kicking off tomorrow in Brisbane.
Saturday 26th October The Zoo Brisbane
Hidden Lanes Festival
Saturday 26th October Gold Coast
Gold Coast 600
Saturday 2nd November Stay Gold Melbourne
(U18) 
Saturday 2nd November Stay Gold Melbourne
18+
Saturday 9th November Djerriwarrh Festival Melton
Thursday 14th November Lion Arts Factory Adelaide
18+
Friday 15th November Mojo's Fremantle
(AA, U18's Allowed With Guardian)
Saturday 16th November The Sewing Room Perth
Saturday 7th December The Metro Sydney
(AA)