The Vanns Hit The Road On A Massive Tour In Celebration Of Their Recent Single, 'Red Light'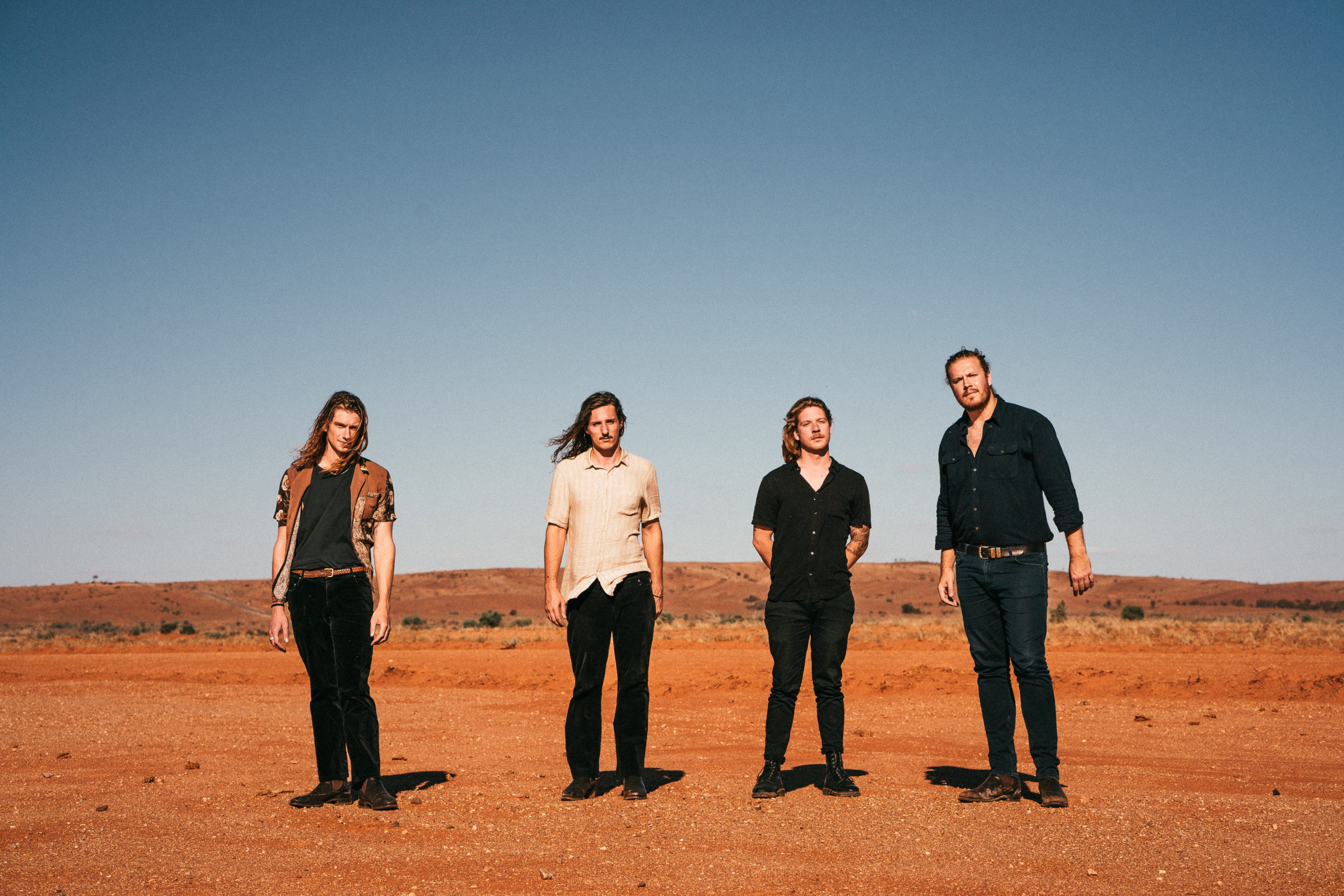 Recently indie rock favourites, The Vanns returned with another super smooth and catchy sing-along vibing tune, Red Light. The powerful new number is the first we've heard from the four piece since the release of their acclaimed debut album, Through The Walls in 2019.
Red Light is released ahead of their first massive Australian tour in twelve months, it's a solid four minutes of big time melodies and big sing-along feels. It's going to the perfect addition to an already heart thumping live set.
The track was recorded in Byron Bay with Chris Collins (Gang Of Youths, Ruby Fields), they nailed the track after a few days spent with Collins across multiple sessions.
"We recorded 'Red Light' in an insanely nice studio just outside of Byron Bay called 'The Music Farm.' We did a few days there and recorded a couple of tunes with producer/all round legend Chris Collins. The process was pretty stress-free, and we recorded live with all of us in the same room which I'd like to think translates on the recording. Helluva time!" Cameron Little, The VANNS
The single, which revolves around an individual who is battling their own demons, speaks to a wider feeling of losing control and spiralling out of it. "I view 'Red Light' as a story of a "lack of control" state of being. Not everything is as it may seem, jumping to reactions may cause more harm than good. For myself this single was the first of many written with myself involved and shows a move towards a sound that is influenced a lot more on groove and feel." Andrew Banovich, The VANNS
The Vanns are set to embark on one hell of a massive tour across our divide, touching down in all the major cities and a couple of regional centres also. Red Light is available now, everywhere.
THE VANNS 'RED LIGHT' AUSTRALIAN TOUR
Supported by Eliza & The Delusionals 
Thursday 10th June Sol Bar Sunshine Coast  Tickets
Friday 11th June Felons Barrell Hall Brisbane Tickets Venue Upgrade
Saturday 12th Felons Barrell Hall Brisbane Tickets Venue Upgrade
Thursday 17th June Lion Arts Factory AA Adelaide Tickets  (Early Show) NEW SHOW ADDED
Thursday 17th June Lion Arts Factory AA Adelaide Tickets  (Late Show) SOLD OUT
Friday 18th June Indian Ocean Hotel Perth Tickets
Saturday 19th June Indian Ocean Hotel Perth Tickets  SOLD OUT
Friday 25th June Cambridge Hotel Newcastle Tickets SOLD OUT
Saturday 26th June The Factory Theatre AA Sydney Tickets SOLD OUT
Saturday 26th June The Factory Theatre 18 + Sydney Tickets NEW SHOW ADDED
Friday 2nd July Uni Bar Wollongong  Tickets SOLD OUT
Saturday 3rd July Altar Hobart Tickets
Sunday 4th July Forth Pub Forth Tickets
Thursday 15th July The Corner Hotel Melbourne Tickets NEW SHOW ADDED
Friday 16th July The Forum Melbourne Tickets SOLD OUT
Saturday 24th July Kambri @ ANU Canberra Tickets NEW SHOW ADDED