The Washing Line Economy Reveal Their New EP, 'Charles Bonnet'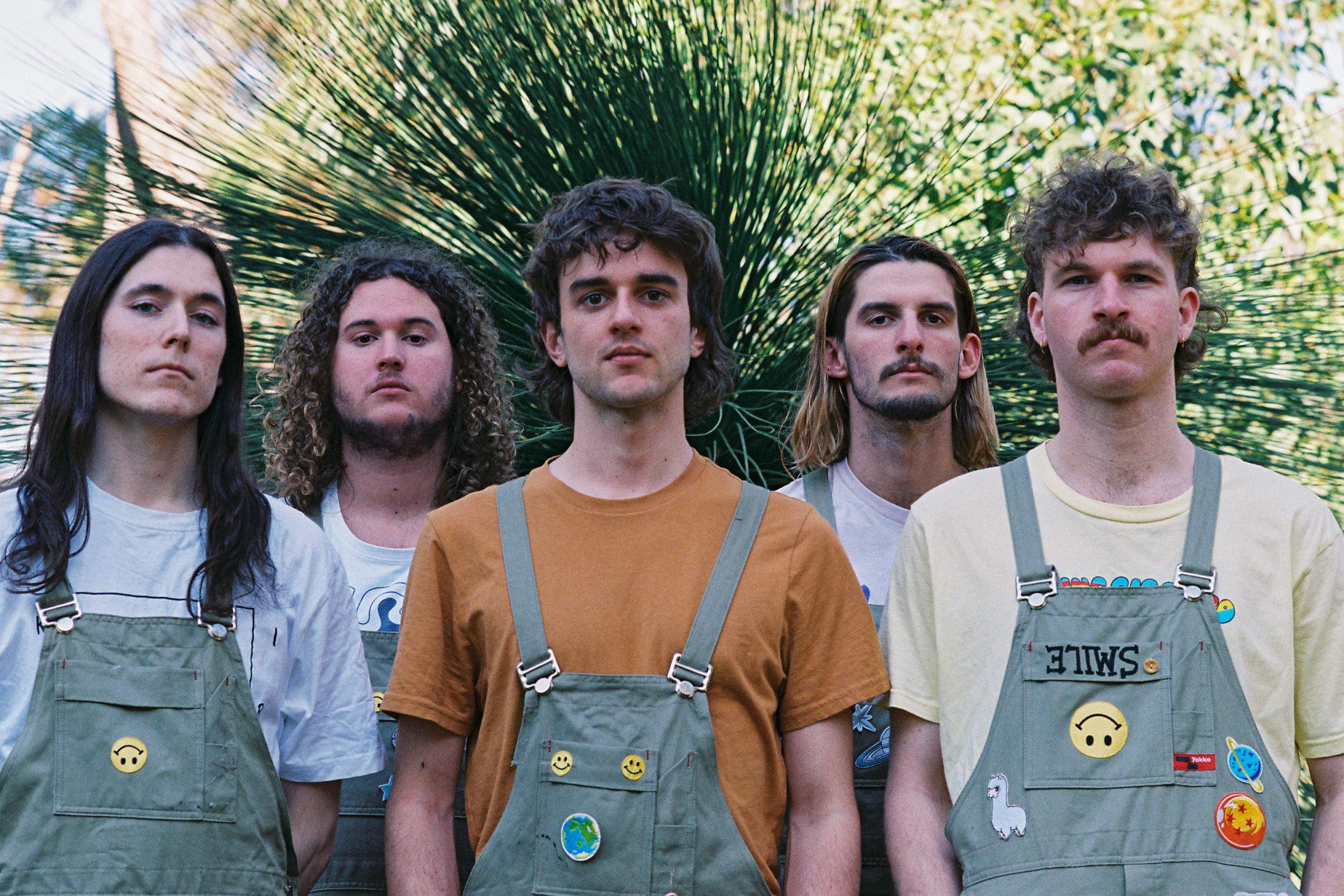 The Washing Line Economy are an incredibly talented group of musicians. Their music blends between the elastic elements of sophisticated indie and shoegaze, while including bursts of psychedelic sections that enhance and enrich this gorgeous EP brings.  Charles Bonnet – appropriately named after the syndrome of the same name, where the victim experiences intense phantasms before losing eyesight – is an outrageous body of work with whimsical energy and emphasis on austerely political lyricism, a rational yet imaginative offering that preserves the band's remarkable individuality.
The opening track 'Xibalba' gushes with protuberant and illusory synthesisers, initiating the eminence on textural complexities and subtle dynamisms. Straight away, the band familiarises themselves with polyphony, and bathe the brightest parts of the song in deep-coloured noise. Lead single 'Luminary' showcases a brilliant bustle of phased guitars and technical rhythmic expertise. The vocals are fluently pure and rise effortlessly above the deft reverberation that vivifies the dream-pop substratum.
'Realisation' and 'Mania' are two parts of the same brainchild, as the symphonic programme travels into speculative aptitudes, as the dexterousness heightens and intensifies into an eruption of intoxicating and mind-altering luminosity. Its sousing climax leads into recent single 'Mirrors' where the musical comedown begins. A cohesive structure with classy instrumentation pools for a superb offering of technique and skill. It's an impressive collection of ethereal and surreal arrangements, while the lyrics dive into solemn and grave matters, giftedly juxtaposing the feel of the music.
The shoegaze-y finale 'Sleep In It' is sedative and encapsulating, a tranquil movement of reverberated guitars and palliative vocals that reflect on the sentimentalities displayed throughout the EP. It closes the fanciful offering from The Washing Line Economy, a band that has proven themselves to be exciting and stimulating in many aspects. If you love your wacky and left-of-field concept music, with uniqueness dashed with influences that are unashamedly Western Australian, you will absolutely love and appreciate this EP.