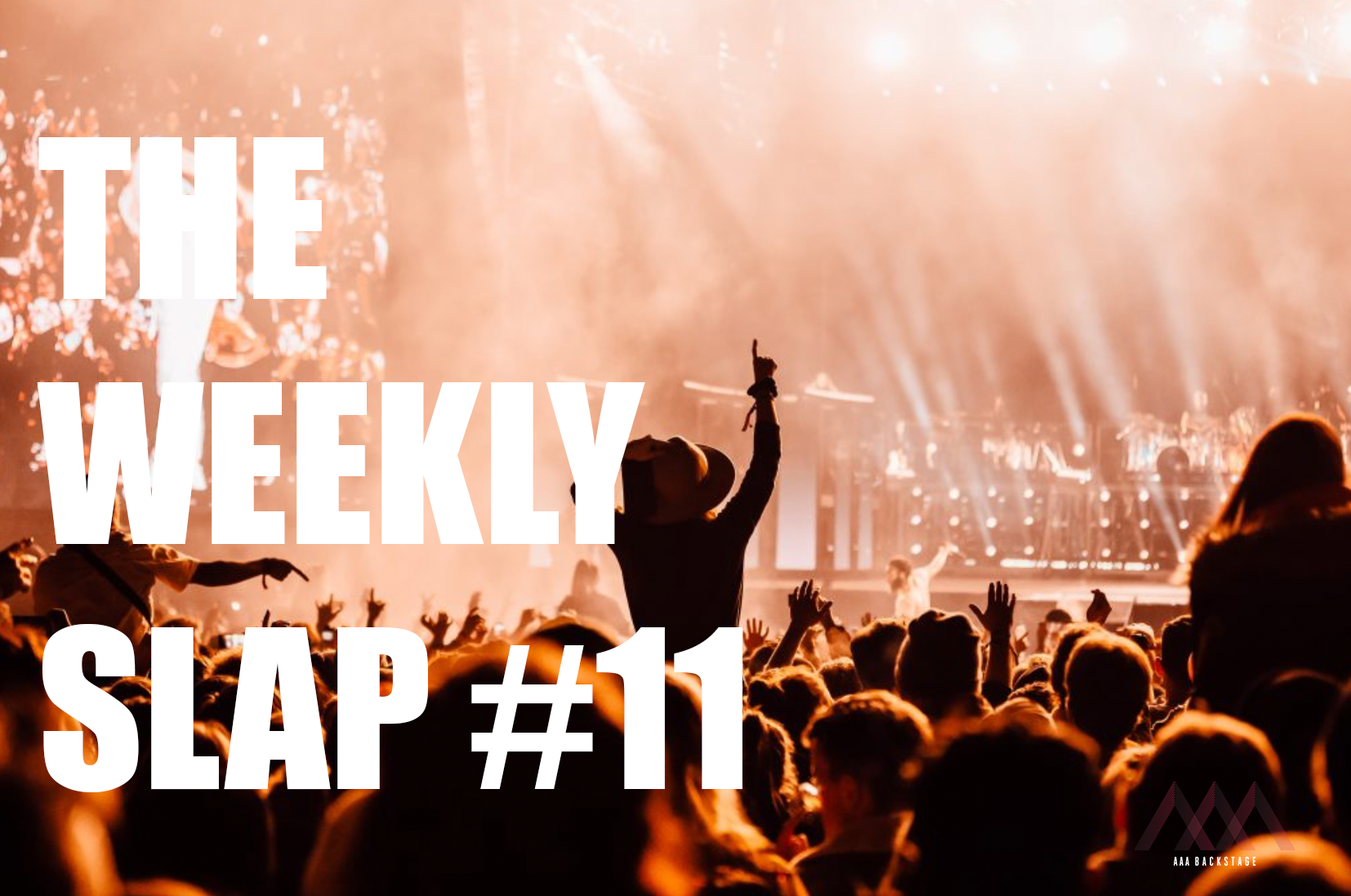 Welcome to the AAA Backstage Weekly Slap, where we give you the latest new music we think absolutely slaps! Each week we scour through our emails and bring to you the top hits from our inbox. So sit back, whack on your headphones, turn the dial to eleven and let us do the selecting.
Once again it's been a HUGE week of new music hitting our inbox! As we start to loosen our isolation rules, there is still no better time to find some new tunes in preparation to (hopefully soon) hit the live music scene again.
This week we jump into things via Bertalanffy and their super loungey tune Daydream. We stay in the dreamy vibes with Nicolas Michaux and his latest Harvesters. The vibe picks up a bit next with Week Neez and their high energy garage rock jam Good Boy. The haunting voice of Renaissance Woman brings things back down to earth with her wonderful single Accidental Wine. While on the haunting theme lets throw in an epic new one from Golan and their toe tapping tune Anima. Things remain dreamy with Draumr and his swaying sounds with Elsewhere Forever. We're graced with the euro-pop sounds of Löna and their latest track Terrified. Things are changed up a bit next with the some experimental type vibes with WEIRDO and their interestingly named tune Eurotrash. Keeping things in Europe let's stop by and reminisce in some 00's indie vibes with Drens and their super fun tune All My Friends Got Time. While on that indie train, take a scoop of River Into Lake and the ultra catchy Grand Prairie. We then get a more late night indie jam from Temples Of Youth with their super cool track Suburbia. Pop over to LA and lose yourself in the chill-wave sounds of BIIANCO and her latest offering Life As We Know It Now. Hit the late night dance floor with HolyU and his darker techno-esque track Afternoon With Pains. Enter the French-pop queen Yelle and her brand newbie Je T'Aime Encore. We welcome self produced singer-songwriter and good kid Isanna and her alt-pop Moshpit Of Emotions. Back to Cali, and rock out with Anna Shulze to her riff laden tune La La La. We then head back to home soil with Foreign/National and their psyched up track Diamond Mine. Things get super fun and clubby with Kayex as we hit the dance floor for their latest super fun track I'll Do What U Want. Melbourne singer-songwriter Jamie Lane gives us the ultimate alt-pop jam Sweet/Bitter. And old pals Midnight Pool Party return with the house vibes on their super fresh track Nonchalant.
As per usual we try and squeeze a bit of everything from all genre styles for everyone. Enjoy the weekend with your new favourite tunes!