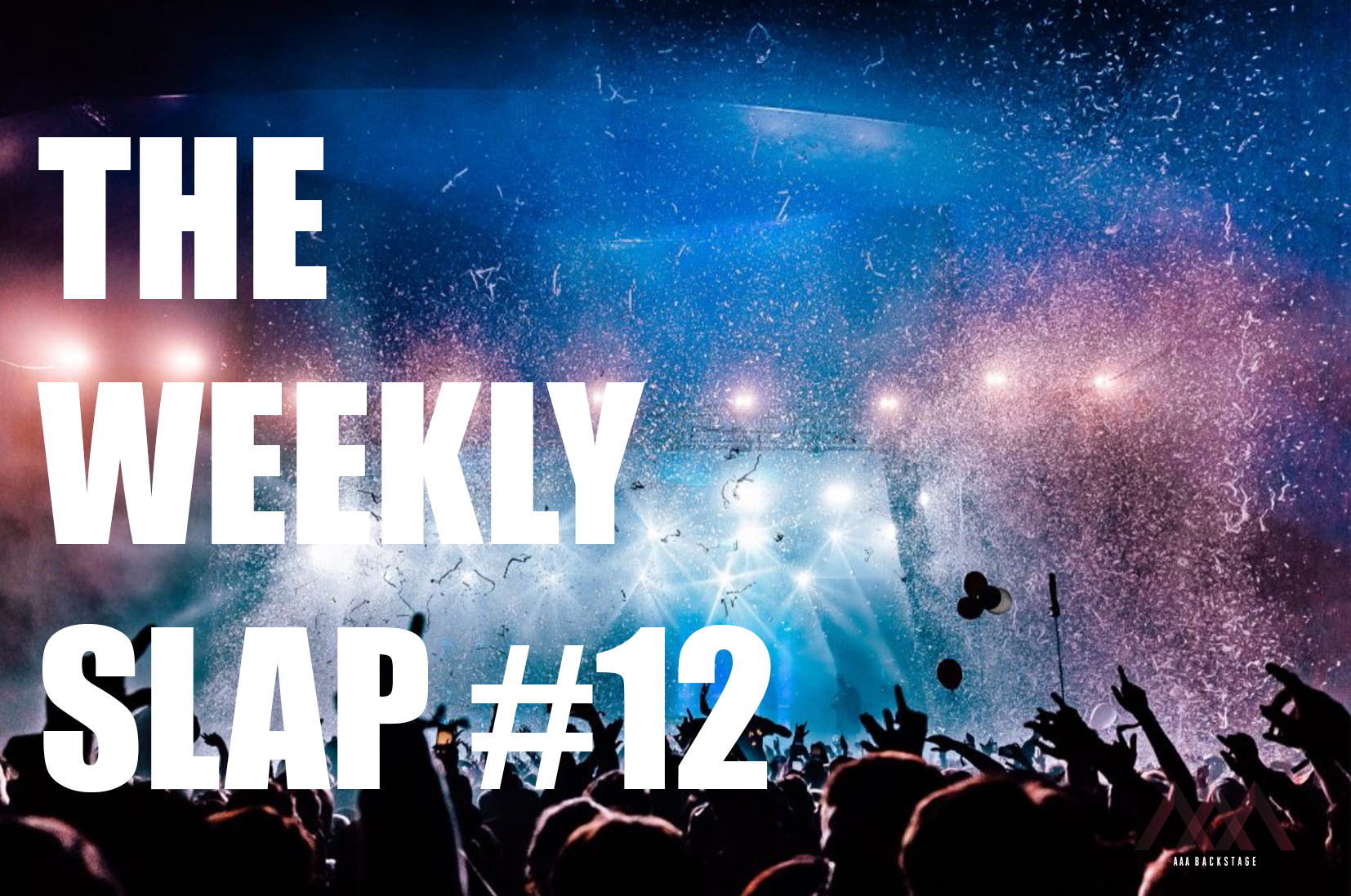 Welcome to the AAA Backstage Weekly Slap, where we give you the latest new music we think absolutely slaps! Each week we scour through our emails and bring to you the top hits from our inbox. So sit back, whack on your headphones, turn the dial to eleven and let us do the selecting.
The new tunes just keep popping into our inbox. This week as per usual we're inundated with some really great music and we did our very best to squeeze it all in.
Opening up this weeks list is the super talented RACKETT and her beautiful dedication tune ILY Alley. We then pop over to Britain and take a slice of indie pop with Callum Pitt and his latest Out Of The Trees. Indie rockers The Montreals give us some more uplifting with their brand new number Horror Movies. We then scoot over to the USA to pick up some super catchy sing along vibes with Magic Bronson and their super happy tack Tell All Your Friends. While in North America let's scoot a little more north to Canada and grab some indie dance from Robert Robert and his fun tune Speak feat. LIA. Things get fuzzed up a bit then with Casual Vice and their alt rocking tune Brighter Days. Let's throw some fun rap vibes in there! Cop a bit of Aaron Black and his track Dice feat. Woes. Then let's hit the dance floor with Italic Disco and his sophisticated synth vibes on his latest offering Liberate. Throw some more indie/nu disco vibes in there with El Chango and the super rolling jam Real Human. Things get a little more synth/pop then with Hercules Mulligan as they team up with Sammi Freeman for their ultra dreamy jam Blocking The Door. Things get heaps more rock'n'roll as we introduce Hello Delaware and their absolute belter Over. Then straight back to the dancefloor for some late night house vibes with Sammy Porter and his big jam Devotion. Then back to Australia for some very early indie vibes from Key Out and their post punky track Chorus. Back to Canada and grab some psych moments from Deperuse and their latest Jungle. Prep up for a sing along with The Million and their newby Check Up. Get into some 00's vibes with Welcome Center and their indie dance hit Is This All There Is?. Grab some really cool alt-pop vibes from Trent-Jean and his new jam Manchester By The Sea. Pick up some more indie-rock vibes from The Covasettes and their rocking track Spin. And to finish things off we're treated to some uber coolness from Anna Williams and her pop gem Rinse, Repeat.
To catch all these tunes in one place make sure you follow our Weekly Catch Playlists on Spotify and Apple Music!