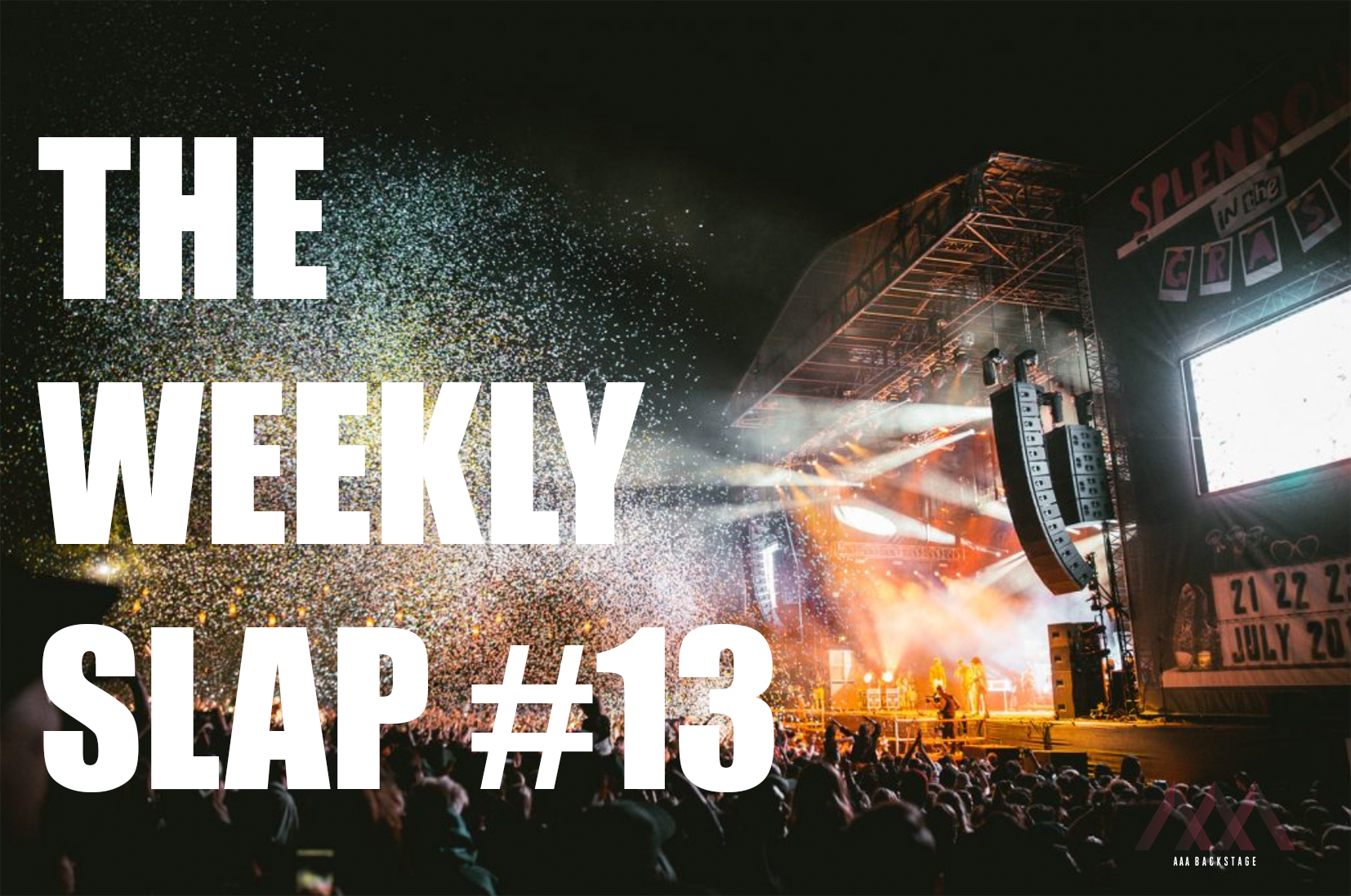 Welcome to the AAA Backstage Weekly Slap, where we give you the latest new music we think absolutely slaps! Each week we scour through our emails and bring to you the top hits from our inbox. So sit back, whack on your headphones, turn the dial to eleven and let us do the selecting.
The new tunes just keep popping into our inbox. This week as per usual we're inundated with some really great music and we did our very best to squeeze it all in.
This week we kick things off by hitting the dark dance floor with Inigo Montoya and their brand new track .E.S. We stay on the dance floor but lift the mood a bit with Dave Machine and his synth disco jam Nectarine. Things shift into a more dreamy electronic vibe with fugue and his latest tune Departures. Things remain in the electronica realm but get heaps more experimental with 80% Cacao and his workflow gem First Day/Look Alive!. We then shift gears a little into a alternative vibe with Laveda and their guitar driven track Rager. I thought we'd change things right up with an interesting sound from Bad Flamingo and throw in not one but two brand new tunes from them, Open The Gates and Dandy Little Day (very cool stuff). Throw in a rad new tune from Six Time Users with their latest American Standard. Then things get little dark romantic and dreamy with Ian Abel and his latest Taste. Staying on the dreamy vibe but more of a fun psych theme we have a great tune from Love Dealer called How?. We flash back to another time with Elephant Castle and their 70's inspired rock jam I'm A Loser. Then we head over to the UK and get some minimal dance vibes from Jacana People with their new tune Amaya. We bring things back to a cool indie anthem vibe with LOVVS and their rad track King City, Pt. 1. Let's go to France and get some Euro Synthwave courtesy of The Toxic Avenger and his newbie Americana. Then we're spoiled for some cute Norwegian pop from Lotte and her catchy new tune Mess. Here is one for anyone having date night this weekend, swoon your better half with Nané and his smooth jam Pink Jag. Things are closed out with the haunting voice of alyse and her brand new track obvious.
There is something in there for everyone. Pick out your favs and add them to your library or follow them all!
All these tracks and more are added to our Weekly Catch Spotify and Apple Music playlists. So if you want an easy option where you just push and play and shuffle away, we've got you!